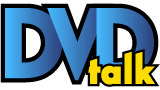 List Price: $39.95 [Buy now and save at Amazon]
---
The Movie:
Adapted from Edith Wharton's 1920 novel of the same name, Martin Scorsese's 1993 adaptation of The Age Of Innocence is one of those pictures that tends to get quickly glossed over when discussing the director's filmography. It's not as startling as his mobster dramas and it doesn't hit the way something like Taxi Driver, Ragin Bull or Cape Fear might hit. Still, the director has always been interested in characters and had a penchant for creating fantastic visuals. All of that is on full display in this film, and if it turns out to be a dramatic tale of romance, so be it, it's very well done.
The film is set in the New York City of the nineteenth century and introduces us to Ellen Olenska (Michelle Pfeiffer), a lovely young woman new to a city that is currently experiencing remarkably rapid growth. Ellen, however, isn't technically an immigrant. She was born in the United States and then lived overseas in Poland where she was married to an aristocrat for some time. When that marriage fell apart, she returned home to start anew. Of course, her ex isn't making things easy for her. He's essentially swindled her wealth and is being difficult about finalizing the divorce. The family members that she was counting on to help in this situation have ostracized her, concerned that her divorce will have a detrimental effect on their own social standings.
And then Ellen meets Newland Archer (Daniel Del Lewis), a handsome and well-off man who has just announced that he intends to marry her cousin, May Welland (Winona Ryder). May is quite beautiful and it's easy to see why Newland is taken with her, but she's also a little immature and quite the materialist. When Newland meets Ellen, he's taken aback by her charm after hearing rumor after rumor about her impending divorce. In fact, after he meets her a few more times at various social events, he realizes that he's fallen for her quite quickly. As Ellen tries to get her problems taken care of and Newland wrestles with his pending wedding to May, their mutual attraction for one another becomes undeniable, at which point they have to figure out what to do about these rather complicated matters of the heart.
At two-hours-and-ten-minutes in length, The Age Of Innocence hardly moves at a lighting quick pace but the deliberate way in which Scorsese allows the story to unfold does a fine job of exploring the character development that a movie like this really needs to succeed. The script does a great job of fleshing out all of the main characters and in turn, the case deliver excellent work here. Daniel Day Lewis is perfectly cast and believably conflicted in his part, Michelle Pfeiffer both sympathetic and likeable in her part and Winona Ryder very good as the younger woman (she was nominated for Best Supporting Actress at the Oscars the year the film debuted) to whom Daniel Day Lewis is betrothed. All three of the principals turn in great work.
Just as important to the success of the film, and for some of us even more memorable than the story or the acting, is the visual style that's been created for the film. This is a remarkably lush looking picture, every frame ripe with fantastic period detail. The cinematography from Michael Ballhaus does an amazing job of capturing all of the elegance and beauty that the upper-class characters in the film experience, with an emphasis on color that really is quite striking. Even if the performances were terrible and the story a complete bore, The Age Of Innocence would still be worth seeing on the strength of the visuals alone. Add to this an excellent score from composer Elmer Bernstein and Oscar-winning costume design from Gabriella Pescucci and it quickly becomes apparent just how impressive the production values are on this film. The film also received Oscar nominations for its score, for its screenplay and for its art and set direction.
The Blu-ray

Video:


The Criterion Collection brings The Age Of Innocence to Blu-ray on a 50GB disc in its original 2.40.1 aspect ratio in AVC encoded 1080p high definition taken from a new 4K restoration approved by Scorsese himself and it looks excellent. Colors are beautiful here, they really pop without ever appearing over saturated or artificially boosted while black levels stay nice and deep. Detail is very strong from start to finish, not just in closeup shots but in medium and long-distance shots as well. Skin tones appear lifelike and natural throughout, never too waxy or too pink, while the picture retains a very organic, film-like appearance throughout. There's a natural amount of grain but it virtually no print damage. All in all, this is a very strong transfer.
Sound:
The English language DTS-HD 5.1 Master Audio track is also of excellent quality. Where the track really impresses is in how it brings the film's music to your surround sound setup. Rear channels get plenty of action but the score, which is quite powerful, thankfully never overpowers the dialogue which remains clean, clear and concise. There are no problems with any hiss or distortion and the levels are properly balanced throughout. Optional subtitles are provided in English only.
Extras:
The bulk of the extras arrive in the form of a selection of new interviews, the first of which is a twenty-three-minute piece with Martin Scorsese. He speaks in quite a bit of detail about adapting the source material for the screen, what appealed to him about the story and his experiences making the film. Up next, co-screenwriter Jay Cocks spends twenty-three-minutes in front of the camera discussing the source material and translating it to the screen, his work with Scorsese and his thoughts on the film. That that, we get a twenty-minute interview with production designer Dante Ferretti that goes into some detail about the period detail that plays such a big part in the look of the film. Last but not least, costume designer Gabriella Pescucci speaks for nineteen-minute about her work on the film, which is obviously centered around the costumes that she helped to design for the different characters that populate the story.
Criterion has also included a twenty-five-minute documentary entitled Innocence And Experience that was made in 1993 and that covers the making of the film. Most of the main cast members are interviewed in here, as is Scorsese, as they cover what it's like shooting the film, thoughts on the different characters and more.
The disc also includes the film's original theatrical trailer, menus and chapter selection. Inside the packaging alongside the disc is an insert booklet containing credits for the feature and the Blu-ray release as well as an essay on the film written by film critic Geoffrey O'Brien.
Final Thoughts:
The Age Of Innocence is an elegant romantic drama that relies as much on its fantastic visuals as it does on story or performances. Still, Scorsese gets great work out of his cast and the movie manages to pull us in quite easily. The Blu-ray release from The Criterion Collection presents the film in an absolutely beautiful transfer, with excellent audio and with a nice lineup of supplemental material. This really is a beautiful film, highly recommended.
Ian lives in NYC with his wife where he writes for DVD Talk, runs Rock! Shock! Pop!. He likes NYC a lot, even if it is expensive and loud.
---
C O N T E N T

---
V I D E O

---
A U D I O

---
E X T R A S

---
R E P L A Y

---
A D V I C E
Highly Recommended
---
E - M A I L
this review to a friend
Sponsored Links
Sponsored Links