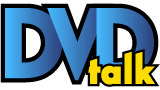 Kino // PG // April 17, 2018
List Price: $19.95 [Buy now and save at Amazon]
---
C'mon, you know how the song goes. No more pencils! No more books! No more teacher's dirty loooooookay, slugger, off to summer camp! Like it or

(let's be honest here)

not, this is how you're gonna be stuck spending the next six weeks of what's supposed to be summer vacation. Mud

(Jonathan Jackson)

is thinking something a little different this year. As far as his folks know, it's still another stint at computer camp, of course:






His allegedly tubby best pal Gaby

(Melody Kay)

is pretending to brace herself for another month and a half at diet camp:






Believe it or not, Mud is actually pretty tight with a couple of the cool kids. Chief among 'em is Trish

(Marnette Patterson)

, who gets to squander another summer living out her parents' dashed dreams in theatre camp:






...and that leaves us with not-nearly-as-bad-as-he-lets-on boy Zack

(Andrew Keegan)

, who's about to be exiled yet again to boot camp:






Hook. Line. Sinker. As scams go, it's pretty ingenious! The kids wanna do their own thing this summer for a change. Their parents are eager to throw a few grand at each of 'em to get them out of the house for a couple of months. All together, that's plenty of scratch to rent a decaying old campground to do whatever they want with zero parental supervision. Former drama teacher Dennis Van Welker

(Christopher Lloyd)

could use a little extra pocket money as well as a place to lay low for a while. So, after a bit of blackmail, he's onboard to help dupe the kids' folks before retiring for the summer in a cozy cabin on the other side of the lake. Hey, what could go wrong?



It's just that this is such a cacklingly brilliant scheme that word can't help but get out. Before Mud knows it, half his class have hoodwinked their parents and are wreaking havoc at the newly-minted Camp Nowhere. Off-the-charts spending sprees! Mattress diving! All you can eat Pop-Tarts! 2 AM rounds of flashlight tag! Rainy day mud-lympics! Carving up an oversized party sub with a chainsaw! I mean, who'd think anything bad could happen from harmless flares and Roman candles?






'Course, Camp Nowhere would be an awfully short movie if everything went completely according to plan. Van Welker may have left teaching behind but not so much the drama part of his old job, and he has a dogged repo man

(M. Emmet Walsh)

and the local yokel law enforcement

(Tom Wilson)

hot on his trail. Without any grown-ups handy to say "take it easy there, Evel Knievel", not all of these kids are gonna make it through the summer unscathed. ...and even though part of the original spiel is that there is no Parents' Weekend at this camp, keeping them away is easier said than done. So how do you make this ramshackle mess with no staff pass for four completely different summer camps with only a couple days' notice?!



"Kids run their own summer camp" is a heck of an elevator pitch, and it's one I could imagine a bunch of lesser flicks content to just lazily coast on the strength of that premise. Camp Nowhere is a better movie than that. A good bit of its success, yeah, comes down to casting. Christopher Lloyd is such a pitch-perfect choice that I can't imagine much of anyone else taking the reins, selling these hysterically over-the-top cariactures, parental warmth, and surprisingly romantic charm without missing a beat. The likes of Peter Scolari, Kate Mulgrew, Burgess Meredith, and Jonathan Frakes also chime in with small but memorable parts. The kids are across the board incredibly well-cast, devoid of that manufactured precociousness that sometimes creeps into these sorts of movies. I'd gripe about Melody Kay being saddled with an unconvincing fat suit to pass herself off as a chubby kid, but she's so adorable and is such a charmer that I wouldn't want to see anyone else in that role. Oh, and yes, that is Jessica Alba in her first feature film role, furiously making out in the background without a single line of dialogue

(right?)

.






Camp Nowhere takes care to elevate the four chief kids' parts into more than standard issue archetypes. It knows you've already watched a stack of vaguely similar movies beforehand and upends a lot of the expectations you can't help but walk in with. The bonds and too-cute romances that blossom along the way all feel genuine. You'd think this would be the sort of thing that'd be dead air until the kids are actually in the camp, but it instead skillfully holds my interest pretty much from word one. Camp Nowhere also successfully strikes that delicate balance between "there's a reason why parents are the way they are" and "...but they don't always know what's best", never feeling all that preachy when delivering those sorts of messages to boot. And yes...! Wish fulfillment. Manic, anarchic, inventive, gloriously chaotic fun. Sure, sure, '90s nostalgia is part of the appeal, with the nods to 90210, the O.G. J-Law

(Joey Lawrence, of course)

, and the what-were-theywe-thinking-ly garish fashion missteps. Still, Camp Nowhere holds up remarkably well nearly a quarter of a century after it first stormed into theaters, and I say that without rose-tinted glasses since I don't think I'd even heard of it before my wife (and serial Camp Nowhere renter) insisted that I review this disc. If you're stuck on ideas for this weekend: pillow fort, popcorn, Camp Nowhere. You know where to send your thanks afterwards. Recommended.






Video



---

I don't have the Mill Creek release from way back in 2011 handy to see how that earlier Blu-ray disc stacks up first-hand. Comparing against screenshots from other folks' reviews, this shiny, new release from Kino Lorber looks to have been sourced from a more recent master. Definition and detail look to be considerably more refined, film grain is better resolved, the color timing doesn't seem quite so dated, and more of the image is revealed on all four sides.






This 1.85:1 presentation won't be mistaken for some masterful, razor sharp 4K scan straight from the original negative, but it's respectably crisp and detailed just the same. Camp Nowhere's colors are every bit as vibrant as a kids' movie from the class of 1994 ought to be. There's very little speckling to be found along the way. If you're one of those people who can't stomach the sight of film grain, brace yourself for when it spikes under lower light. The AVC encode struggles a bit with that gritty texture upon closer inspection, but it's not terribly distracting from a reasonable distance and in-motion. I'm not left with much of anything to grouse or groan about, and from what I can tell anyway, this looks to be a considerable upgrade over Camp Nowhere's initial Blu-ray release.






Audio



---

Even though Camp Nowhere gets the 16-bit DTS-HD Master Audio treatment, this presentation appears to be limited to 2-channel mono. Considering that we're talking about a mid-'90s theatrical release from a major studio

(and without mono fetishist Woody Allen's name on the marquee)

, that's a significant oversight, to say the least. Though this should at a minimum be a stereo track, what I can hear sounds decent enough. Aside from a few more loudly shouted lines early on that sound clipped, dialogue is clean and nicely reproduced. The music sounds terrific and is backed by a surprisingly hefty low-end. Dialogue is very much the focus, but there are plenty of sound effects that manage to stand out, most memorably the deafening roar of the fighter jets overhead. It's disappointing that what's offered here sounds quite nice indeed yet doesn't reflect the stereo surround audio I would've heard in theaters twentysomeodd years ago or even on some previous home video releases. Apparently it was the same story with Mill Creek's Blu-ray release, so I'd be more likely to place the blame at Disney's feet than at Kino Lorber's.






Commentary aside, there are no alternate soundtracks or subtitles.






Extras



---


Audio Commentary: Director Jonathan Prince sits down with Kino Lorber's Douglas Hosdale for this newly-recorded commentary track. Prince reveals how much he could relate to the film's premise, himself a serial summer camp detainee. He delves into many of the challenges that had to be overcome, including casting young actors who could handle parts that are a bit more complex than usual, coming up with a way to carry the audience's attention through its relatively low-key first twenty minutes, relying on improv to ensure that the dialogue actually sounds like something that'd come out of kids' mouths, riding the edge of what Disney/Touchstone would consider acceptable, finding a way to get a laugh out of tweens being bored stiff, working around the restrictions that come with such a young cast, and making something that parents would actually enjoy watching with their children. Among the other highlights are discussions of what it's like to direct Christopher Lloyd, how then-unknown Jessica Alba wound up making out in the background almost the entire movie, and the incredibly fun switcharoo the cast and crew pulled for the final shot of the film. Definitely worth a listen.




Trailer (2 min.;

SD

): Camp Nowhere's theatrical trailer is presented full-frame and in standard def.


The Final Word
---

Judges...?




Eh, close enough. Recommended, despite the misstep with the audio being monaural only.






One More Thing...



---

There's a quick quip near the end about the camp being a front for a cult, and those laughs land especially hard these days since two of Camp Nowhere's stars -- Andrew Keegan and Allison Mack -- would go on to be involved with all-too-real cults themselves. Allegedly, anyway.

(Don't sue me!)














---
C O N T E N T

---
V I D E O

---
A U D I O

---
E X T R A S

---
R E P L A Y

---
A D V I C E
Recommended
---
E - M A I L
this review to a friend
Sponsored Links
Sponsored Links