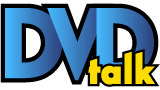 Man Who Invented Christmas, The
List Price: $34.98 [Buy now and save at Amazon]
---
"What we mean to say, Mr. Dickens, is that there's not much of a market for Christmas books, wot?"



"It is a Christmas book because Christmas is – or ought to be – the one time of year when men and women open their shut-up hearts and think of the people below them as if they were fellow passengers to the grave and not another race of creatures altogether."






Oliver Twist proved to be such a staggering success that Charles Dickens

(Dan Stevens)

enjoyed wealth beyond his imagining and was celebrated the world over. It's not as if Dickens coasted in the years that followed, remaining wildly prolific. It's just that he inherited his father's unfortunate habit of wild overspending. With that sort of lavish lifestyle, a chronic inability to say "no" to any beggar or charitable cause, and a palatial home practically overflowing with children to care for, Dickens can scarcely afford as many consecutive flops as he's suffered since. His ego and ever-dwindling bank account desperately ache for another taste of success.



Inspiration soon strikes: Christmas! Dickens may only have the sketch of a story bubbling around in his inventive mind, but he sees the tale of Ebenezer Scrooge

(Christopher Plummer)

as a way of honoring the values that Christmas ought to represent: family, generosity, good will towards one's fellow man, and all that. If such a novel were to turn around the famed author's lagging fortunes, all the better. Alas, not much of anyone else shares Dickens' enthusiasm. His publishers aren't altogether certain about the association with Christmas, puzzled that a story woven around such a minor holiday could hold any widespread appeal or staying power. Nevermind the fact that December 25th is all of a month and a half off on the horizon, and Dickens has hardly written a word. All indications are that his aspirations are as much a fantasy as A Christmas Carol itself.






Needless to say, the title of The Man Who Invented Christmas wouldn't be particularly apt if Dickens had taken his publishers at their word and given up. If Chapman & Hall aren't up to the task, then Dickens would have no recourse but to publish A Christmas Carol himself. All he has to do is cojole an artist who can't wrap his head around the concept into producing the illustrations, arrange for printing and binding so grand that it'll be no small feat just to break even, and – oh, yes! – write the entirety of the novel, all in the space of six weeks and with hardly a shilling to spare. It'd be a mighty challenge under the best of circumstances, let alone with the writer's block that Dickens is pitted against, childhood memories that continue to torment him, and relentless interruptions from the likes of his well-meaning but deeply opportunistic father

(Jonathan Pryce)

.



Here, the quiet, solitary act of writing is transformed into something warmly cinematic — and without taking too many liberties with the creation of A Christmas Carol along the way. Dickens often said that his characters spoke to him, having more agency into the paths their stories took than the author himself could claim. Ebenezer Scrooge, Bob Cratchit, and company are nearly as real to Dickens as anyone else, walking alongside him and carrying on lengthy conversations, at least until something or someone shatters his concentration. There's every possibility that Dickens' writer's block is owed to his characters being so uncooperative. For instance, Scrooge argues that Dickens never bothers to tell his side of the story and takes it upon himself to pen a monologue of his own to that effect.






The Man Who Invented Christmas delights in introducing friends, relatives, and strangers casually encountered who Dickens can't help but weave into his story, whether it be an attorney with an especially noisy safe or his own young, ailing nephew. A sense of discovery is central to the film's appeal. Dickens appears to be writing the novel in sequence and without any clear outline, figuring out A Christmas Carol's twists and turns along the way. Dickens himself is as awestruck upon first encountering the ghosts of Christmases past, present, and those yet to come as any of his readers would soon be.



This childlike sense of whimsy and wonder pervades much of the film. Its playful sense of humor is as warm as the backdrop of a biting London winter is cold. I appreciate the film's passion for the art of storytelling, whether it comes in the form of the elder Dickens' magic lantern, in Punch and Judy puppet shows, lurid penny dreadfuls, or in handsomely bound volumes. Dan Stevens' Dickens is introduced as a lovable, irrepressible ham: indulging his children with silly accents and exaggerated faces, collecting any intriguingly memorable names he encounters throughout the course of his day, and more properly introducing illustrator John Leech to his vision of these spirits with some Victorian-era cosplay. As the deadline looms ever closer and the weight of the many stresses in Dickens' life – spanning both childhood and the then-present day – become impossible to shoulder, the light in this character grows increasingly dim. That shift towards a bleaker, darker, joyless Dickens is executed so gradually and so skillfully that there's never any sort of tonal whiplash. Dickens seems certain that Ebenezer Scrooge is beyond redemption, but does he feel much the same about himself?






Though it makes a great deal of sense to draw such parallels between Scrooge's character arc and Dickens' own, this isn't the screenplay's most shining moment. It strains credulity to have the Ghost of Christmas Yet to Come reveal the death of Tiny Tim to Scrooge, only for the skinflint to take no action, make no steps towards redemption, and passively let events unfold as foretold. Even running with the idea that Dickens had simply been making up the story as he went along with no particular destination in mind, I can't fathom that this would ever be considered as a way to bring A Christmas Carol to a close, and yet The Man Who Invented Christmas clumsily insists that this was the case. It's an ineffective attempt at introducing additional drama to the third act. While A Christmas Carol did indeed have a seismic impact on the way Christmas would come to be celebrated, this film would practically have you believe that it was the Victorian equivalent of Arbor Day prior to the publication of Dickens' novel — an afterthought of a holiday — which isn't altogether the case either.



Perhaps it's best not to linger on such details for too long, and such concerns do little to diminish my enthusiasm. It's a welcomed splash of Christmas cheer months removed from the holiday, and its messages of kindness, generosity, and perseverance resonate most any time of year. The Man Who Invented Christmas strikes an intriguing balance between historical fiction and wide-eyed fantasy, and that this charming, bear-hug of a film dramatizes the creation of one of the most iconic stories ever written is all the more compelling. Highly Recommended.






Video



---

What a treat for the eyes The Man Who Invented Christmas proves to be. The scope image is richly detailed, bolstered further by a warm, nostalgic palette that immediately evokes the Victorian era in which the film is set. I'm particularly taken by its approach to lighting, as The Man Who Invented Christmas delights in playing with shadows in this era of candlesticks and gas lamps. Given how eager the movie is to blanket much of the background or half of an actor's face in shadow, it follows that black levels are deep and substantial throughout. This is a nicely authored presentation as well. The Man Who Invented Christmas' AVC encode spans both layers of this BD-50 disc, and I couldn't detect any artifacting or the like anywhere throughout the film proper.






Audio



---

More impressive still is The Man Who Invented Christmas' six-channel, 24-bit lossless audio. This DTS-HD Master Audio soundtrack is wonderfully immersive, with sound design that aims to place viewers squarely in Charles Dickens' shoes. I repeatedly found myself marveling at such touches as gusts of wind breezing throughout the soundscape, the sonic relocation of a boisterous crowd as Dickens makes his way from his dressing room to the stage, the encircling effect as Scrooge's grave is revealed, and a pet bird soaring across the room. There's a great deal of directionality to the dialogue as well, and I appreciate how the rich, full, orchestral score takes advantage of every channel at its disposal. A fair amount of activity is also to be found in the lower frequencies, from a pounding door knocker to the apparition of Marley dragging his safe from the nether realm. Most every last line in The Man Who Invented Christmas is rendered cleanly and clearly, with the only exceptions being how deliberately drowned out Dickens is while addressing a rambunctious American audience. Simply extraordinary.






Subtitles are offered in English

(SDH)

and Spanish. There are no alternate soundtracks.






Extras



---


The Story of The Man Who Invented Christmas (3 min.;

HD

): The disc's lone extra is a very short promotional piece: essentially a trailer interspersed with some soundbite interviews and quick glimpses of behind-the-scenes footage. There's little of interest to anyone who's already sat down to watch The Man Who Invented Christmas, disappointingly.





The Man Who Invented Christmas is keeping warm this holiday season in a slipcover, and a Movies Anywhere code and DVD have been lovingly tucked inside.






The Final Word



---

As natural a fit as a holiday theatrical release is for a Christmas-themed film, that does mean that these sorts of movies often arrive on home video in March, which is not exactly the most festive time of year. The Man Who Invented Christmas, however, isn't inexorably tethered to a particular season. When a movie is this charming, touching, skillfully acted, and artfully photographed, which page the calendar happens to be turned to doesn't matter all that much. Highly Recommended.


---
C O N T E N T

---
V I D E O

---
A U D I O

---
E X T R A S

---
R E P L A Y

---
A D V I C E
Highly Recommended
---
E - M A I L
this review to a friend
Sponsored Links
Sponsored Links