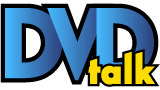 List Price: $39.95 [Buy now and save at Amazon]
---
The Movie:
Widely regarded as the loose inspiration for Wes Craven's angry masterpiece of exploitation, Last House On The Left, Ingmar Bergman's The Virgin Spring is obviously a lot less trashy but the film still manages to pack a punch and deliver some powerful visuals. This tense and suspenseful story would be the movie that would win Bergman his first Academy Award in 1961 for Best Foreign Language Film.
Based on an old Medieval Swedish balled (which Criterion has seen fit to reprint in the booklet that accompanies this Blu-ray, more on that in the Extras section), the story is set in the fourteenth century and follows Karin (Birgitta Pettersson) and her pregnant servant Ingeri (Gunnel Lindblom) as they journey from the safe confines of their farm home through the woods to deliver some candles to their church. Before leaving, Karin's mother, Märeta (Birgitta Valberg), agrees to dress her daughter in her finest clothes. Along the way Ingeri becomes nervous and so Karin decides that she should stay with a man that they meet along the way. Unfortunately, Ingeri gets even more frightened by the man who demonstrates some old pagan rituals to her, and she runs off after Karin.
She arrives in time to see poor naïve Karin being brutally raped by two men (and a boy who looks on as it all occurs) but does nothing to stop the proceedings. Ingeri wants Karin to feel the same pain that she felt when it happened to her (which resulted in her pregnancy). The three woodsmen eventually kill Karin and steal her fine clothes, leaving her corpse in the woods to rot in only her undergarments.
SPOILERS BELOW:
Ingeri runs off into the woods and the men disappear, only to turn up at the girls' home, asking their father, Töre (the always fantastic Max Von Sydow of The Exorcist and somewhat more recently Dario Argento's Sleepless), for food and shelter for the night. He lets them into the servants' quarters for the night and feeds them. When he and his wife go to bed, she is awoken when she hears the boy yell. When she goes downstairs she finds him passed out, but the ringleader of the group is awake and he tries to pass on what he claims is the elaborate garment of his deceased sister to her to buy, claiming to desperately need the money. She takes it upstairs to show her husband, and the two of them confirm it to belonged to their daughter, Karin, who has not yet arrived home.
When Ingeri returns home and confirms to Töre that she did indeed witness the very men staying in their home raping and murdering her Karin, Töre cares not that she admits to having wanted it to happen. Instead, he becomes enraged and proceeds to brutally murder not only the two men but also the boy who accompanied them in one of the most intense scenes ever committed to celluloid.
END OF SPOILERS.
The Virgin Spring is an intense and disturbing movie that has all of the impact of Craven's remake with a lot less of the sleaze. Beautifully shot in stark black and white, The Virgin Spring contains some truly stand out performances, particularly from Von Sydow who is quite intimidating in the final moments of the film when his rage becomes all encompassing. Birgitta Pettersson as the beautiful but naïve Karin, who ultimately pays the final price for being far too trusting of strangers, is also very good, bringing just enough snobbish class to her role for it to work. The interactions between her and Gunnel Lindblom are quite interesting, the two women providing a visual contrast that represents not just the differences in their social classes, but also the film's themes of Sweden's old pagan religion being overtaken by the (recent, at the time) advent of Christianity.
While the final scene of the film does feel unnecessary, as it brings to the forefront Bergman's preoccupation with the human compulsion to believe in a God, it does raise some interesting themes despite itself and doesn't even come close to ruining the film. As noted, the movie also makes some interesting contrasts to the pagan rituals of Sweden's history to the Christian theology that, at the time that the film was set, happened to be sweeping the nation. Pay close attention and you'll notice that Bergman is showing us all manner of Norse pagan symbolism throughout the movie and seems to be comparing it to the Christian faith that Karin and her family have acknowledged and adopted as her own. When Töre decides to seek his revenge, he is in a sense pushing aside the Christian beliefs that his wife has pushed on him over the years and reverting back to his pagan nature. The film even goes so far as to show him doing penance for the acts he knows he is going to commit before he actually commits them. It's quite interesting and fairly heady stuff.
The DVD

Video:


Criterion brings the film to Blu-ray on a 50GB disc in an AVC encoded 1080p high definition 1.33.1 fullframe transfer that presents the film in its original aspect ratio 'taken from a new 2k restoration' of the 35mm negative (this info comes from the insert booklet). The black and white image is solid. There are some spots where you can slightly make out on the left side of the screen where some of the restoration work was done, but for the most part the picture is very clean. The enhanced detail really brings out a lot in the picture, even going so far as to make obvious some of the makeup and hair appliances worn by certain cast members. Contrast is spot on and black levels are nice and deep. There's a nice, natural amount of film grain here but very little print damage, just a few white specks now and then. The image is free of compression artifacts and edge enhancement and it doesn't appear that any heavy DNR was used. The end result is an impressive, film-like transfer that has substantially more depth, detail and texture than the old DVD edition did.
Sound:
The film is presented in its native Swedish language in a perfectly fine sounding LPCM Mono track with optional subtitles offered up in English only. There is a little bit of sibilance here and there but otherwise, this track is just fine. The dialogue is nicely balanced and quite clean, quite clear. There are no audible issues with any hiss or distortion. Range is about what you'd expect for an older single channel track, but no complaints here, really.
Extras:
Criterion has once again compiled a very nice selection of extra features for this release, though they're all going to look very familiar to anyone who has owned their previous DVD edition. First up is a video introduction from director Ang Lee that was recorded in October of 2005. He talks about how he saw the movie at eighteen years old and how it had a huge impact on him. Lee does a very good job of explaining what aspects of the movie really work for him and how impressed he was with specific portions of the film. He also adds some critical insight into the movie and gives us his interpretation of a few different sequences. This introduction is just over seven minutes in length.
Up next is a feature length commentary from noted Bergman scholar, Birgitta Steene, a professor of Scandinavian studies and of cinema from Washington University and author of Ingmar Bergman: A Reference Guide. She does an excellent job of explaining the cultural significance of certain scenes; certain aspects of the period dress used in the film, and of dating certain noticeable details back to Viking times. In addition to tackling the historical significance of parts of the movie, Steene also gives us some interesting critical insight into the movie and details some biographical bits and pieces throughout the film. Her delivery is a little on the dry side but she definitely knows her stuff and she manages to pack a lot of information into her presentation. She also details the origins of the film, how it came from an old story, and how that same story existed in many different forms. The most interesting aspect of the commentary is the details behind the advent of Christianity in Sweden at the time, how the pagan rituals differed so much from the new religion but how many of the symbols and artifacts remain to this day.
Criterion has also supplied two exclusive interviews that were recorded with Gunnel Lindblom and Birgitta Peterson in August of 2005. Birgitta starts the featurette by talking about her work with Bergman, and how she got to know Max Von Sydow by doing live theater with the two of them. Gunnel is up next and she talks about how she worked on The Seventh Seal and how that shaped her career and working relationship with Bergman. The featurette then bounces back and forth between the two interviewees (Birgitta speaking in Swedish with English subs, Gunnel speaking in very clear English) who cover how they came on board to work on The Virgin Spring, some of the intricacies of their characters and their performances, and how they feel about the movie. This featurette runs for a total of twenty-minutes in length and offers a lot of insight into the movie and how it was made, as well as what it was like to work with Sweden's most famous film director.
Ingmar Bergman At The AFI is an edited version of the seminar that Bergman was invited to deliver at the American Film Institute in Los Angeles on October 31, 1975. Bergman, speaking in English, covers six subjects: working with actors, dreams and music, budgets/beginnings/rushes, the camera, theater and film, and something to say. While at times this gets quite technical, it's interesting to hear Bergman's thoughts on the filmmaking process, particularly his take on how a director should work with and respect the creative visions of his actors. When it's all said and done, this segment, which is presented as an audio recording only, runs for just over forty minutes in length. Bergman fans who want to know more about his process in his own words should really enjoy this opportunity to hear it straight from his own mouth.
Included inside the clear Blu-ray keepcase is a booklet that contains chapter stop listings, cast and credits information, an essay from Peter Cowie entitled Bergman In Transition that contrasts the changes occurring in Sweden during the period in which the film is set with changes happening to Bergman at the time it was made, an essay from Ulla Isaksson entitled Some Reflections On The Virgin Spring which provides some critical insight into the picture, the original balled from which the inspiration for the movie was taken, notes on the transfer, and finally, a note from Ingmar Bergman addressing cuts that were made to the film when it played in certain cities in North America.
Final Thoughts:
A darkly beautiful film made by a true master of world cinema, The Virgin Spring comes to Blu-ray in an excellent looking special edition from The Criterion Collection that presents the film in a welcome HD upgrade and that also carries over all of the supplements from their previous DVD release. Highly Recommended!
Ian lives in NYC with his wife where he writes for DVD Talk, runs Rock! Shock! Pop!. He likes NYC a lot, even if it is expensive and loud.
---
C O N T E N T

---
V I D E O

---
A U D I O

---
E X T R A S

---
R E P L A Y

---
A D V I C E
Highly Recommended
---
E - M A I L
this review to a friend
Sponsored Links
Sponsored Links