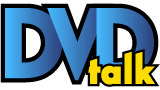 Curse of the Cat People, The
List Price: $22.99 [Buy now and save at Amazon]
---
The Curse of the Cat People (1945), a production initially directed by Gunther von Fritsch until he ran overschedule and RKO editor Robert Wise took over (his first assignment as director), straddles the pantheon of great horror films. That it's not quite as revered as the classiest horror films of the '30s and '40s is largely because it's really not a horror film at all. RKO desperately wanted a sequel to Cat People (1942), which cost just $134,000 to make but grossed many times that. Some scholars have outrageously claimed it made as much as $8 million, but Variety reported rentals of a far more realistic $1.2 million. RKO specialist Richard Jewell cites studio documents reporting a profit (in the U.S. and Canada) of $183,000, but it's conceivable Cat People's earnings may have been spread around, covering less profitable films and studio overhead.



Regardless, the success of Cat People spawned a run of nine wonderfully atmospheric, even artful modestly-budget movies all produced by Val Lewton. Lewton's good taste no doubt influenced this not-quite-in-name-only sequel. Had rival horror film studio Universal made The Curse of the Cat People, it probably would have had Lon Chaney in panther makeup galumphing about the Louisiana Bayou.



RKO marketed the film as a straight horror shocker, but The Curse of the Cat People is nothing of the sort. Rather, it's an almost indescribable, delicate and ambiguous fantasy largely told from the perspective of a little girl.



Licensed to Shout! Factory from Warner Bros., the new Blu-ray is something of a revelation. When Warner Bros. released their DVD boxed set of The Val Lewton Collection in 2005, word was that the sometimes disappointing video transfers were due to RKO's inheritors having destroyed the original camera negatives to most of the library decades ago. However, The Curse of the Cat People looks positively stunning here, one of the best '40s era black-and-white titles released to date on Blu-ray. The gorgeous transfer alone justifies the cost of the disc.








Following the strange events of Cat People, widower Oliver "Ollie" Reed (Kent Smith) has remarried, to his onetime assistant, Alice Moore (Jane Randolph, also in Cat People), and together they've raised a daughter, Amy (seven-year-old Ann Carter).


The Reeds, especially Ollie, are deeply concerned about their daughter's polite but introverted personality. Her flights of fancy set her apart from the "normal" kids, who spurn her, especially after Amy mails invitations to her birthday party by posting them in what she believes is a magic tree and no one shows up.


An outcast, she stumbles upon the decaying mansion (recently used by Orson Welles for The Magnificent Ambersons) of Julia Farren (Julia Dean), an elderly former stage actress, who takes a liking to Amy while cruelling spurning her own adult daughter, Barbara (Lewton regular Elizabeth Russell), whom Julia insists died long ago, and that Barbara is an imposter. Julia gives Amy a "wishing ring" and, encouraged by Edward (Sir Lancelot), the Reeds' cook, Amy wishes herself a friend.


In the Reed's garden a friend for Amy soon appears in the form of Irena (Simone Simon), Oliver's dead wife. Comforting and not at all threatening, Irena becomes an indispensable friend for Amy, but when the girl is surprised by an old photograph of Irena and Oliver together, news of this alarms Oliver. Meanwhile, Barbara becomes increasingly jealous of Amy's relationship with her mother and threatens to kill the child.


Movies don't often tell stories primarily from the perspective of a child; fewer still grasp the unique, sensitive emotions of childhood, but screenwriter DeWitt Bordeen clearly does, and The Curse of the Cat People, despite that lurid title, succeeds far better than most. The birthday party invitations, misdirected to a magic tree and inadvertently creating so much disappointment, was drawn from Bordeen's own childhood experience. Child actor Amy Carter confessed to interviewer Tom Weaver that, at that age, she was something of a dreamer herself, allowing her to empathize and naturally create the character she plays so honestly.


The story is ambigious: Does Irena's spirit really manifest itself, or is she literally an imaginary friend? The script implies the latter, as Irena never takes form or has a name until after Amy finds old photographs of Irena in a drawer. (Further evidence: In a scene cut from the release print, Amy first sees the princess-like gown Irena wears in a storybook.) Julia, a harmless Miss Havisham type, is clearly unhinged on some level, but what? Is she senile? Mentally ill after years of holding a never-identified grudge against her own daughter, physically present but permanently ostracized emotionally? The audience never finds out.


The most important parts of Curse of the Cat People are told from Amy's point of view, but other scenes without Amy show the Reeds fretting over her solitary, dream world existence. Ollie is well-meaning but takes a sledge hammer approach in dealing with the problem. In one scene that doesn't play well today he takes her upstairs to spank her while, downstairs, Amy's teacher (Eve March) enthusiastically supports such drastic measures.


The look of The Curse of the Cat People conforms to the evocative lighting of the other Lewton productions, adapted here to the material. There are no visual effects at all. One vanishing act by Irena in one scene is accomplished through clever staging, and most of the otherworldly effects in the garden are accomplished through carefully choreographed lighting.


Video & Audio


The earlier DVD of The Curse of the Cat People was probably the best looking title in that boxed set, but it's still exciting to see it looking so positively pristine here. The region "A" disc also boasts excellent DTS-HD Master Audio (mono) and optional English subtitles.


Extra Features


The supplements, mislabeled on the packaging, include a new audio commentary by historian Steve Haberman, as well as the earlier Greg Mank commentary done for the Warner DVD, so you'll want to hold onto that as well. Also included is about 20 minutes of audio featuring historian Tom Weaver interviewing the late Ann Carter; a visual essay on the actress Simone Simon, and trailers (in terrible shape) for Cat People and Curse of the Cat People.


Parting Thoughts


One of a kind, The Curse of the Cat People is perhaps the great anomaly of '40s horror cinema, looking stunning on Blu-ray and a DVD Talk Collectors Series title.




Stuart Galbraith IV is the Kyoto-based film historian largely absent from reviewing these days while he restores a 200-year-old Japanese farmhouse.
---
C O N T E N T

---
V I D E O

---
A U D I O

---
E X T R A S

---
R E P L A Y

---
A D V I C E
DVD Talk Collector Series
---
E - M A I L
this review to a friend
Sponsored Links
Sponsored Links