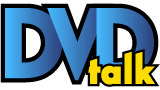 List Price: $39.95 [Buy now and save at Amazon]
---
At a time when the Italian film industry at large was embroiled in the production of peplum, "sword and sandal" epics, and otherwise cashing in on whatever genre trends seemed to be emerging, Luchino Visconti directed and co-wrote Rocco and His Brothers (Rocco e i suoi fratelli, 1960), a nonjudgmental, unsentimental drama about an immigrant family from the poor, rural South trying to find a better life in Milano.



The nearly three-hour film was a French-Italian co-production, hence the casting of French star Alain Delon and actress Annie Giradot as Italians. Greek monies may also have been at play, as Greek actors Spiros Focás and Katina Paxinou likewise have prominent roles, the latter having also worked in Hollywood and other international productions (For Whom the Bell Tolls, Mr. Arkadin).



Leisurely paced but always fascinating, the film is a portrait of a tight-knit, naïve working-class family whose backwoods ways are frequently ridiculed by would-be Milano sophisticates. Seen today, Rocco and His Brothers is perhaps even more valuable, providing as it does an apparently very authentic look at what everyday life was like Italy's undereducated working poor.








Widowed family matriarch Rosaria Parondi (Paxinou) and four of her five sons arrive in wintertime Milano after a long journey. They're surprised when the already transplanted eldest son, Vincenzo (Focás), is not there to meet him, but they eventually find him at a party celebrating his engagement to Ginetta (Claudia Cardinale in an early role). Initially, her well-to-do family are surprised by the Parondis' arrival but welcome them with open arms. Within minutes, however, Rosaria takes offense at Ginetta's family's behavior and she storms out, her embarrassed sons reluctantly but dutifully follow, including Vincenzo.


The story is divided into five parts, each segment titled after one of the sons though the narrative doesn't exclusively follow that character in the segment. As Vincenzo tries to repair the damage and estrangement his mother has caused, second son Simone (Renato Salvatori), is discovered by a shady boxing promoter (presumably mafia, or tied to it). An early knockout victory goes to his head. He doesn't bother to train, instead spending all his time, and what little money he has earned, on worldly prostitute Nadia (Giradot). Cocksure Simone soon is way over his head, stealing jewelry from Luisa (Suzy Delair, still with us at 100), the owner of a dry-cleaning service where third Parondi brother Rocco (Delon) works.


Nadia, concerned about Simone's stealing to pay for her company, returns the stolen gems to Rocco, who's drafted into the military. Many months later, upon his return, he runs into Luisa, herself just released from prison, who fondly remembers Rocco's innocent, quiet charm. The two fall in love, but this makes Simone insanely jealous, spurring him to gang-rape Nadia. In Italy, however, blood is thicker than water, putting Rocco in a moral quandary….


The narrative is concerned mainly with Rocco assuming what traditionally would be the role of the eldest son in a fatherless family: providing for them and keeping them together as a unit. Vincenzo bails when given the opportunity to leave nearly hopeless poverty behind, while Simone is a three-time loser of no help to himself, let alone the family. Rocco's dutifulness is admirable and tragic at once.


The movie has many fine scenes and performances. One scene especially that lingers long after the film is over occurs early on, when the newly arrived Parondis see pre-dawn snow, probably for the first time in their lives. But rather than marvel at the gently falling flakes they sense an opportunity: jobs shoveling the stuff. Before dawn the brothers are roused from their beds, bundling up as their mother, like a soccer coach hurrying them along, prepares steaming hot coffee and a simple breakfast in order to get them out the door mere minutes after the snow begins falling.


Paxinou is entirely believable as the Italian matriarch, her award-nominated performance bested only by Delon and especially Giradot, whose beauty and naturalistic, take life-as-it-comes acting is genuinely captivating.


The nonjudgmental tone gives the movie audience enormous leeway in contemplating the actions of the various brothers, none of whom, least of all Rocco, adapt well to city life. Simone becomes a thug, but it's easy to see how circumstances drove him in that direction, just as Rocco's naiveté and too-forgiving actions indirectly cause as many hardships as they fix.


Mostly, though, what stays with the viewer is Visconti's straightforward, not-quite-documentary approach to Milano poverty life. One imagines the film resonated with millions of Italians in similarly dire straits and Italian-American immigrants who'll surely recognize the varied character types.


Video & Audio


Despite the unappealing cover art, Milestone Film & Video's Blu-ray is one of the best releases of 2018. Restored in 4K, the beautifully shot black-and-white film is presented in its original 1.85:1 aspect ratio, with bits of previously censored material restored and reintegrated back into the picture. In Italian only with excellent English subtitles, the mono audio is also very strong (bringing out Nino Rota's score particularly) on this region "A" encoded disc.


Extra Features


To maximize the bit rate, all of the extra features save for an optional video introduction by Martin Scorsese have been placed on a second Blu-ray disc. They include a new video interview with Caterina d'Amico, daughter of co-writer Suso d'Amico; archival video interviews with the cast and crew; a before-and-after restoration demonstration; and original production outtakes.


Parting Thoughts


One of the great Italian (and French) films of the early 1960s, Visconti's Rocco and His Brothers is lovingly presented here with fine supplements, and a DVD Talk Collectors Series title.




Stuart Galbraith IV is the Kyoto-based film historian largely absent from reviewing these days while he restores a 200-year-old Japanese farmhouse.
---
C O N T E N T

---
V I D E O

---
A U D I O

---
E X T R A S

---
R E P L A Y

---
A D V I C E
DVD Talk Collector Series
---
E - M A I L
this review to a friend
Sponsored Links
Sponsored Links