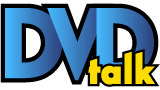 Fox // PG-13 // June 12, 2018 // Region 0
List Price: $34.99 [Buy now and save at Amazon]
---
THE FILM:
I am the first to be skeptical when another coming-of-age, high school drama comes along. There have been plenty, and rarely do new releases add anything to the canon. That is not the case for Greg Berlanti's (Life As We Know It) Love, Simon, a genuinely affecting teen drama with excellent performances and impressive production values. Nick Robinson is excellent as the title character, a young man struggling with the realization that he is gay, and supporting cast members Katherine Langford, Alexandra Shipp and Jorge Lendeborg Jr., who play Simon's core friends, also provide believable performances. Love, Simon offers some of the most refreshingly realistic human drama I have seen in movies of the genre. The core story may not be the same for many, but the film's depiction of high-school interactions and social structure is nuanced and convincing. Love, Simon shows Berlanti has elevated his game, and I look forward to his future projects.
Simon Spier (Robinson) lives outside Atlanta, Georgia, with his parents Jack (Josh Duhamel) and Emily (Jennifer Garner) and little sister Nora (Talitha Bateman). He will soon begin his senior year in high school, and enjoys time with his supportive and close-knit family. His friends are pleasant and productive, too, and the only thing of real concern for Simon at the moment are the feelings he has been digesting for several years. Simon's friend Leah (Langford) tells him about an anonymous online confession from a male at their school, who reveals on a message board that he is gay. Simon anonymously contacts the classmate, who operates under the pseudonym "Blue," and privately reveals he is also gay. Going by "Jacques," Simon and Blue begin an online courtship and quickly become connected. Things become complicated when another student, Martin (Logan Miller), who is obsessed with Simon's friend Abby (Shipp), discovers his e-mails and threatens to make them public if Simon does not help him woo Abby.
Though it borders on being too upbeat, Love, Simon is sincere and well intentioned without becoming preachy or cynical. This could easily have become a movie concerned with making political statements, but it instead settles into its own entertaining groove and moves forward nimbly. Simon's peers are perhaps more accepting of his sexuality than real-life teens, but the film handles these scenes with care. My only other criticism is that Love, Simon could have made its hero a bit more flawed, but this is a minor quibble. Touching are scenes when Simon talks to Nora and Jack, who is devastated by his past quips about an actor being "fruity," about his sexuality. Jack simply fears life will be harder than it has to be for Simon. The response by Jack and Emily may not be afforded to every young person making such an announcement, but the presentation here seems authentic in the context of this story.
The group of young actors that surround Simon give authentic performances, and some of the film's best scenes involve these friends just shooting the shit. That is real life high school; not the house parties full of thirty-year-old actors and tables of cocaine that litter teen movies. The film benefits from a witty, succinct script from Isaac Aptaker and Elizabeth Berger, and Berlanti exhibits a good eye for staging and editing. Rob Simonsen's score and the indie-pop soundtrack are pleasing, and the performances are strong across the board. The hunt for Blue's identity is entertaining and littered with red herrings, and I commend Love, Simon for tackling this subject without forgetting that its audience still wants to be entertained.
THE BLU-RAY:
PICTURE:
The 2.39:1/1080p/AVC-encoded image from Fox is sharp and colorful, with strong textures in fabrics and landscapes. This digitally sourced production is sharp throughout, and both skin tones and highlights are natural. Colors are bold and nicely saturated, and wide shots are deep and clean. The image looks great in motion, and, although the film is not going for a flashy, stylized appearance, it is nonetheless still impressive in high definition.
SOUND:
The 5.1 DTS-HD Master Audio mix handles this dialogue-driven film with ease. The pop-heavy soundtrack is integrated nicely, and those tunes make use of the surrounds and subwoofer. Light ambient effects surround the viewer, and all elements are integrated appropriately. A ton of lossy dubs and subtitle options are included.
PACKAGING AND EXTRAS:
This two-disc set includes the Blu-ray, a DVD and an HD digital copy. The discs are packed in an eco-case that is wrapped in a slipcover. Extras include Deleted Scenes (7:48/HD); The Adaptation (10:41/HD), in which Berlanti discusses Becky Albertalli's source novel; The Squad (9:40/HD), about Simon and his buds; #FirstLoveStory Contest Winner (1:34/HD), which is a short film; Dear Georgia (5:07/HD), a look at locations; Dear Atlanta (2:06/HD), also about locations; a Gallery (2:05/HD); Theatrical Trailers (4:11/HD); and a Commentary by Greg Berlanti, Isaac Klausner and Isaac Aptaker.
FINAL THOUGHTS:
This teen coming-of-age drama sets itself apart from the pack with strong performances, good production values and an interesting story. Nick Robinson is excellent as a high-school student digesting the realization that he is gay. Fox's Blu-ray offers strong picture and sound and a few bonus features. Love, Simon is Recommended.
William lives in Burlington, North Carolina, and looks forward to a Friday-afternoon matinee.
---
C O N T E N T

---
V I D E O

---
A U D I O

---
E X T R A S

---
R E P L A Y

---
A D V I C E
Recommended
---
E - M A I L
this review to a friend
Sponsored Links
Sponsored Links