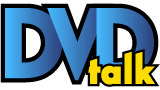 Fox // R // July 17, 2018
List Price: $34.99 [Buy now and save at Amazon]
---
The ever-shrinking release window brings Super Troopers 2 onto Blu-Ray a mere three months after its theatrical release on 4/20 (get it?) While some say that it took a while for this sequel to the 2002 original to be made, I hadn't even gotten around to watching that until this disc was on its way (it was among the literally hundreds of DVDs I snatched up from Best Buy and Circuit City's $4.99 sales, back when that was my buy-anything price point.) Just for reference I ended up not thinking much of it, though to others it's become a classic. This didn't bode too well for my enjoyment of this sequel, but there was no turning back at this point.
While the first movie didn't have much of a plot and went on far too long in my opinion, they've at least tried to have one this time although it's pretty much a typical excuse for a sequel. While the gang had lost their jobs due to budget cuts at the end of the first movie, they've been working other odd jobs together and kept in touch. Their old boss Captain O'Hagan (Brian Cox) calls them in for a fishing trip in Canada, but upon arrival they're greeted by Vermont's governor (Lynda Carter, returning from her cameo in the first movie) saying that they're actually needed for something big: it turns out the area they're in, a few miles north of the US/Canada border, actually belongs to the US and plans are being made to re-assign it to the proper country. The "Troopers" are needed to help with this transition, doing things such as changing the kilometers on all the road signs to miles, and will then get to take the place of the Royal Canadian Mounted Police in the area when everything is complete.
They visit a small town which is the area's main center of population, and the residents aren't too happy about swapping their Canadian citizenships for American. Rob Lowe plays the town's mayor Guy Le Franc, a businessman who also owns a strip club among other things- he seems welcoming but may have some more sinister intentions. Besides coming up with plenty of stereotypical Canadian things to joke about (like the accents, metric system and universal love of all things hockey) during the whole transition business, a bigger wrinkle comes up when Thorny (director Jay Chandrasekhar) and Rabbit (Erik Stolhanske) discover a hidden stash of drugs and counterfeit items. In trying to figure out where these drugs came from, Thorny has to test a few out on himself- finding that some of them are female hormones, he then decides he needs to take them on a regular basis throughout the rest of the movie, providing a rather unfunny running joke. Speaking of running jokes, while you would think the maple syrup chugging from the first movie would be natural to reprise here there's no mention of it, but there is however a decent payoff for stereotypical oaf Farva's (Kevin Heffernan) desire for a liter of cola- while that turned out rather disastrous the first time, here he finds that Canadian restaurants are quite accommodating. There's also back and forth pranking and worse between the troopers and soon to be displaced Canadian Mounties as each tries to discredit the other.
The first Super Troopers felt like there were a few inside jokes that I simply wasn't cool enough be let in on, which left me with a rather indifferent impression of that in the end. The atmosphere here is about the same, but at least I was a bit more familiar with things this time- those who haven't seen the first film might feel a little lost here and won't get the few callbacks to it. I enjoyed this one a bit more but that still isn't saying a whole lot.
Picture:
Having watched the first movie on DVD (I could've gotten the Blu-Ray for the same price if I had just waited a few years), the upgrade to Blu-Ray here was quite welcome. This outing was shot digitally but still retains a looks close enough to film that I had to verify exactly how it was shot. Colors are quite bright highlighting the green, tree-rich area where the story takes place (actually shot mostly a bit down south in Massachusetts rather than Vermont) although of course the bland colors of the uniforms never stand out. Picture quality is just a tad soft, lending to its more film-like look and not appearing sharper than it should. A regular DVD is also included, which is quite lacking in comparison.
Sound:
Audio quality, in 5.1 DTS Master Audio on the Blu-Ray, suits the material fine, keeping things mostly up front as it was in the first movie. Nothing here really calls for incredible sound, but a rock score is used here again- the first was by 38 Special, and this time done by the Eagles of Death Metal. Both discs also include a descriptive audio track and dubs in Spanish and Canadian French.
Hearing-impaired English subtitles are included as are subs in Spanish and French, with the DVD also including subtitles in Cantonese, Mandarin and Malay, along with standard closed captions as well.
Extras:
While the DVD of the original movie included two commentary tracks and the later Blu-Ray release even added an additional picture-in-picture commentary (a neat feature of the format which hasn't been used a lot lately), those have been foregone here. Instead a 40-minute piece titled "(making) Super Troopers 2" tells us what there is to know about the movie- mainly that it was funded largely through Indiegogo donations from fans who actually wanted to see this happen, so at least you can't call this a sequel no one asked for. Those who put up the big bucks got to appear briefly in the movie itself, and they're pointed out here. We also get a good amount of production footage which is about as entertaining as the movie itself, getting a sense of what these people really find funny. Then there's about 20 minutes of deleted and alternate scenes, and a short, somewhat sarcastic 2-minute piece titled "Kevin Heffernan: Method Actor." Finally two red-band trailers (approved only for showing with other R-rated movies) and a trailer for Deadpool 2 are included.
Final Thoughts:
This is certainly one of those sequels that won't win the original many new fans. Those who did love the original have probably bought this release already; I wouldn't recommend this to anyone who couldn't stand the first movie but if you have generally favorable memories of it then it'll likely be worth a rental.
Jesse Skeen is a life-long obsessive media collector (with an unhealthy preoccupation with obsolete and failed formats) and former theater film projectionist. He enjoys watching movies and strives for presenting them perfectly, but lacks the talent to make his own.
Sponsored Links
Sponsored Links