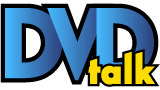 Bloody Spear at Mount Fuji: Special Edition
List Price: $39.95 [Buy now and save at Amazon]
---

Relatively unknown to most American audiences, Japanese director Tsunejiro "Tomu" Uchida helmed almost 60 films during a career that spanned six different decades. His dense filmography can be divided into two distinct halves, with 1955's Bloody Spear at Mount Fuji being the obvious middle point. Bloody Spear ended a 15-year hiatus for Uchida around World War II, during which time he ended his association with Japan's Nikkatsu studio, failed to establish his own production company, and spent nine years in Manchuria during the Chinese Civil War, giving lectures and even working in a coal mine (it's a long story).


By 1955, contemporaries such as Akira Kurosawa had long since crossed over to Western audiences, so it's no surprise that Bloody Spear at Mount Fuji follows suit: it's an accessible period drama that shifts tone drastically and serves as a solid entrance point for those unfamiliar with his work. Our story follows a three-man group that gradually grows in number: for starters, we join samurai Sakawa Kojuro (Teruo Shimada, sometimes credited as Eijiro Kataoka) and servants Genta (Daisuke Kato) and Gonpachi (Chiezo Kataoka), with the latter acting as his dutiful spear-carrier and "sponsor" -- turns out that Kojuro's a mean drunk. Travelling on the road to Edo with Mount Fuji in the distance, they encounter all manner of social classes: orphaned young Jiro (Motoharu Ueki) who emulates the men, a mysterious pilgrim (Eitaro Shindo), a father named Tozaburo (Ryunosuke Tsukigata) hoping to buy back his prostitute daughter, a hopeful young singer (Yuriko Tashiro) travelling with her child, and an officer searching for a wanted thief.


It's an odd group for sure, and just one of the ways that Bloody Spear at Mount Fuji attempts to pick apart the era's caste system from a modern perspective. Almost everyone here is a sympathetic character in one sense or another: from Kojuro's insistence that Gonpachi get rewarded for solving a crime to Tozaburo's selfless act after learning unfortunate news about his young daughter, the motley crew ends up forming unlikely bonds despite their wildly different backgrounds. That's when Bloody Spear at Mount Fuji throws a fast curveball: all hell breaks loose once Kojuro and Genta bump into a group of bullies that scoff at their unsavory "class mixing", with the film truly earning its title only minutes before the ending.


Bloody Spear at Mount Fuji lets the story unfold naturally and drops our guard at the right moments, while its diverse cast of characters keeps things interesting without feeling overcrowded. Aside from a few easy poop jokes and a recurring music cue that wouldn't sound out of place in a Tom and Jerry cartoon, my only mild gripe is the casting of Teruo Shimada as the lead samurai: he's not strong or charismatic enough to feel like a convincing center for the group, and it doesn't help that he can't play a very convincing drunk either. Otherwise, Bloody Spear at Mount Fuji holds up perfectly well as a tragic road comedy and serves as a great introduction to the director's vast body of work. It's a good thing too, because Arrow's new Blu-ray is not only the first domestic home video release of Bloody Spear at Mount Fuji, but the first for Uchida's entire filmography. With any luck, that'll change dramatically in the years to come.


Presented in its original 1.33:1 aspect ratio, Arrow's 1080p transfer of Bloody Spear at Mount Fuji is best described as a faithful presentation of rough source material. Contrast levels are dialed back considerably here, as we're left with an endless sea of dark and light grey with almost no room for true black and white. Still, this is a generally pleasing image and one that's largely free from dirt, debris, and obvious digital tinkering, although the low level of grain could mean that some degree of noise reduction has been applied. But considering the only other worldwide home video edition of Bloody Spear was a Region 2 DVD released over a decade ago, it's safe to say that this is best presentation of the film in decades.

---

DISCLAIMER: The still images and screen captures on this page are decorative and do not represent the Blu-ray under review.


---

The lossless LPCM 2.0 (split mono) mix, presented in its original Japanese with optional English subtitles, is similarly flawed but more than acceptable under the circumstances. Dialogue is generally clean and easy to follow, while the original score by Taiichiro Kosugi (Karate Warriors) seems to be balanced well and rarely fights for attention. Still, the dynamic range and high are quite limited and the obvious presence of a few loud pops (typically during cuts and scene transitions) can be extremely distracting at times.


Arrow's no-nonsense interface is smooth and functional, with clips and music from the film plus access to subtitle setup and extras (no chapter selection, but there are 13). This one-disc release arrives in a clear keepcase with original and newly commissioned artwork by illustrator Corey Brickley. Also tucked inside this first pressing is an illustrated collector's booklet with an essay by film critic James Oliver.

..


The extras lead off with a new and exclusive Audio Commentary by Japanese cinema expert Jasper Sharp; topics of interest include background information about the cast and crew, Uchida's post-war travels and filmography, America's occupation of Japan, Samuel Fuller's House of Bamboo, supporting characters and their roles in the story, Japanese social hierarchies, child actors, Uchida's early life and later films, and more. This is a lecture-style track without many pauses, but it doesn't devote much time to the actual film in favor of Uchida's personal life and career in general -- during Bloody Spear's drastic tonal shift in the last 20 minutes, Sharp barely even acknowledges anything that's happening on-screen. (He also gets cut off mid-sentence after the end credits, which is kind of funny in hindsight.) So, yeah...not exactly my favorite type of commentary for the most part, but some fans may find it more worthwhile.


Also here are three Retrospective Interviews created for the film's Region 2 DVD more than a decade ago. The director's son, Yasuka Uchida (52:40), speaks at great length about his family life and other personal experiences with the director. Next up is Toei Studios publicist Kazunori Kishida (14:24), who discusses Uchida's work and his contemporaries in Japanese cinema, as well as Bloody Spear at Mount Fuji's place in film history. (Annoyingly, there are forced French subtitles during these Japanese-language interviews that are blurred out with optional English subtitles over them, but you'll get used to it.) Finally, French film critic Fabrice Arduini (27:17) provides more of a career-spanning tribute to Uchida with The Vagrant Filmmaker, a French-language interview that, while entirely second-hand, offers plenty of good insight.


Tomu Uchida's Bloody Spear at Mount Fuji kicked off the second half of his fruitful career and is a fine entry point for American fans unfamiliar with the director's vast body of work. Made with the assistance of noted Japanese filmmakers suck as Yasujrio Ozu, Hirochi Shimizu, and Daisuko Ito, this accessible tragic comedy introduces its diverse supporting characters with ease, explores their different struggles, and shifts in tone drastically during the final stretch. Arrow's Blu-ray, which serves as the domestic home video debut of any Uchida film, offers a decent amount of support: the A/V presentation is fine under the circumstances, while the extras offer insight about the film and Uchida's career in general. Firmly Recommended.

---
Randy Miller III is an affable office monkey by day and film reviewer by night. He also does freelance design work and runs a website or two. In his free time, Randy also enjoys slacking off, juggling HD DVDs, and writing in third person.
---
---
C O N T E N T

---
V I D E O

---
A U D I O

---
E X T R A S

---
R E P L A Y

---
A D V I C E
Recommended
---
E - M A I L
this review to a friend
Sponsored Links
Sponsored Links