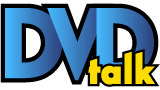 List Price: $19.95 [Buy now and save at Amazon]
---

Well-remembered as the first of many knockoffs of Steven Spielberg's game-changing Jaws, William Girdler's Grizzly (1976) was more nightmare fuel for anyone whose parents were tricked (again?) by the film's soft PG rating. Long story short: humongous bear terrorizes peaceful campers, devouring his victims after swatting off claws and other body parts like a hot knife through butter. Warnings to close the park are ignored, victims pile up, and the pros are finally called in to slay the savage beast. Even the ending is cribbed directly from Jaws, but it's unintentionally hilarious because the furry, fearsome fella isn't even chomping on a scuba tank.


Kept to a brisk and, for the most part, enjoyable 89 minutes, Grizzly still plays fairly well for anyone old enough to remember theatrical and TV showings during the 1970s and 80s. New viewers, especially those familiar with Jaws, might be less tolerant of its obvious aping: it's so close to Spielberg's film in plot development that you'll see almost everything coming a mile away. Multiple maulings. First-person kill cam. That dolly zoom. Even so, there's an undoubtedly lighter tone here that keeps things campier and at an even keel: Grizzly offers more of a flat ride than Jaws' turbulent roller coaster, which makes it fine enough for a dependable weekend matinee that's best enjoyed with friends. (It's also the foundation of a pretty great installment of Rifftrax, so that's something.)


Despite its blatant "homages", Grizzly did huge business in 1976 and eventually earned back almost $40 million on a paltry $750,000 budget. It easily became the director's best-known film before his untimely death in 1978 at the age of 30, shortly after finishing work on his ninth (!) feature, The Manitou. So while Grizzly may not even be the biggest Jaws rip-off distributed by its parent company Film Ventures International (that honor goes to 1983's Great White), it's definitely one of the most successful. Great timing -- not to mention the film's scrappy, independent origins -- kept Grizzly in the minds of unsuspecting audiences for decades.


Oddly enough, details about Scorpion's newest Blu-ray and separate DVD editions of Grizzly have been rather slim. Released back in February (per Amazon), I can't find a single credible review for either disc that suggests they're anything other than re-pressings of the 2014 Blu-ray and DVD editions, right down to the packaging. Compounding the confusion even further, the version I was sent for review is a standard DVD...so yeah, no breaking news here, folks. You'll soon understand why I've kept this one mercifully short.


Advertised as a "16x9, 2.40:1 transfer mastered in HD from the original interpositive", that's the exact same description that Kurt Dahlke and Nick Hartel gave in their reviews of the 2014 Scorpion DVD edition...so I'm going to assume there's nothing new here. Overall, this DVD offers a decent representation of limited source material: colors are a bit on the bland side with clay-like skin tones, black levels waver quite a bit, and there's a persistent amount of flickering throughout, while small amounts of dirt and debris can easily be spotted. Not great, not terrible, but certainly good enough for this type of film. I've no idea if the original camera negative is hiding in a storage unit or someone's attic...but until it turns up, I doubt Grizzly will look all that much better on home video.

---

DISCLAIMER: The still images and screen captures on this page are decorative and do not represent the Blu-ray under review.


---

Also identical is a Dolby Digital 5.1 surround mix created from the original audio elements (listed as "three stripe Mag", per Screen Archives Entertainment) -- and for a remix, it's really not half bad. Some of the slight panning effects sound a bit forced, while dialogue and background noise don't have a great deal of dynamic range or weight. Robert O. Ragland's orchestral music cues, on the other hand, benefit the most: they come through a lot fuller and richer than on the original 2.0 track, which is also included here for purists. Overall, either choice is clean and clear enough for a film of this era, with no major defects to report. Unfortunately, no optional English subtitles are included here -- that's unacceptable for a home video release these days, reissue or not.

..


The menu is straight out of 1999 and looks super low-budget, but everything's up front and easy to navigate.
This one-disc release is packaged in an eco-friendly keepcase with poster-themed art identical to the 2014 DVD. And I rarely mentioned these types of things, but a rather poorly-timed layer change occurred right after the 83-minute mark. It couldn't have waited another 7 minutes?


No news here, either...just the same "Jaws With Claws" featurette, the New Beverly Screening Q & A with Andrew Prine and producer David Sheldon, a Fun Facts & Trivia segment, and a few Original Trailers, which were all on earlier DVD and Blu-ray editions. A few extras from Media Blasters' 2006 DVD and 88 Film's recent Region B Blu-ray aren't included here -- that might have helped.


If you're of a certain age, William Girdler's Grizzly is possibly a big dose of childhood nightmare fuel. Though it's essentially a beat-for-beat knockoff of Jaws, there's still some enjoyment here but nostalgia goggles help a lot. Scorpion's DVD and accompanying Blu-ray editions, poorly advertised, seem to be re-issues of their 2014 counterparts -- that's not always a bad thing, but this standard definition release is especially useless in 2018 and, at the very most, should have been the lesser half of a combo pack. Skip It.

---
Randy Miller III is an affable office monkey by day and film reviewer by night. He also does freelance design work, teaches art classes, and runs a website or two. In his limited free time, Randy also enjoys slacking off, juggling HD DVDs, and writing in third person.
---
Sponsored Links
Sponsored Links