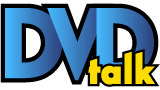 Fox // Unrated // September 18, 2018
List Price: $26.99 [Buy now and save at Amazon]
---

As one of the most memorable TV shows of its era, Chris Carter's landmark series The X-Files delivered atmosphere and imagination in spades. Seamlessly blending sci-fi, drama, suspense, and horror with solid storytelling, great performances, and striking visuals, the ongoing adventures of FBI special agents Fox Mulder (David Duchovny) and Dana Scully (Gillian Anderson) enjoyed massive worldwide success during the bulk of its initial nine-year run from 1993-2002, even spawning the feature-length films Fight the Future (1998) and I Want to Believe (2008). Sadly, the series hasn't been consistently great in nearly 20 years: once the creative team moved production from Vancouver to Los Angeles in 1998 and some of its best contributors shifted their attention towards Carter's short-lived side projects like Millennium, The Lone Gunmen, and Harsh Realm, The X-Files eventually felt like more of an afterthought than a flagship series.


Even during its least memorable outings (and with full respect to Robert Patrick and Annabeth Gish, who served as capable leads in the last few seasons), The X-Files stood tall whenever Duchovny and Anderson appeared together. It's also one of the main reasons that both "revival" seasons managed to stay afloat: 2016's The Event Series (Season 10) and this year's Season 11, though occasionally ridiculous and even painful at times, are at least worth watching for Duchovny and Anderson's shared participation. In any case, both revivals share similar trajectories: one-off diversions and bursts of serialization bookended by reckless, mythology-driven episodes that easily stand as the worst in their respective seasons. (I'll be honest and admit that I fully checked out of The X-Files' bloated lore after Fight the Future, vastly preferring anthology episodes by a wide margin even before that.) Black ooze? The Cigarette Smoking Man's family tree? Shadow governments? Agent Spender and Alex Krycek? Wake me up for Squeeze, Bad Blood, and X-Cops.


For obvious reasons, then, it's no surprise why I slightly preferred this year's installment over The Event Series: with a full ten episodes instead of six, there's more time to explore detours and side streets between the distracting bookends "My Struggle, Parts III and IV". From the oddly transfixing, diaglogue-lite "Rm9sbG93ZXJz" [sic] to a brilliant examination of The Mandela Effect by fan-favorite writer Darin Morgan ("The Lost Art of Forehead Sweat"), we also get a flashback episode from Walter Skinner's Vietnam days ("Kitten") and the memorable "Plus One", which features a great multiple performance by Karin Konoval (best known as Ma Peacock from Season 4's "Home"). Between these outings and more horror-driven fare like "Ghouli" and "Nothing Lasts Forever", Season 11 also advances its main story arc: Mulder and Scully reconnect with their missing son William (Miles Robbins)...who, uh, might not be their son after all.


Overall, Season 11 manages to keep its head fully above water more often than not: had the bookending episodes not cluttered up its overall flow -- and this goes for The Event Series as well -- The X-Files' two-season return might have been better received as a whole. But with the knowledge that there won't be another revival (and Gillian Anderson wouldn't be part of it, even if there was), we can judge Season 11 on its own merits; at the very least, it's a stronger send-off than Season 9. Any way you slice it, Fox's outstanding Blu-ray serves up a terrific A/V presentation and plenty of top-notch extras, giving this ten-episode run a solid amount of support -- especially for such a low sticker price.




(10 full-length episodes on 2 dual-layered Blu-rays, plus bonus features)



Presented in its original 1.78:1 aspect ratio, The X-Files' 11th season -- much like 2016's The Event Series -- looks flat-out fantastic in 1080p. Like most fans, my first introduction to these new episodes was via cable and streaming during their original run a few months back, which yielded no shortage of mild compression issues, softness, and inconsistent black levels. Not surprisingly, this Blu-ray runs circles around both other formats, serving up a pitch-perfect presentation that features terrific detail and textures, great contrast, even color saturation, and no glaring digital issues. Stray CGI effects (there are less than you think) don't always blend perfectly well into their surroundings, but that isn't necessarily the fault of this disc and it's hardly distracting anyway. The X-Files is obviously a series that lives and dies by its atmosphere, so its good to know that Fox's Blu-ray has no trouble holding its own weight in the visual department.

---

DISCLAIMER: The promotional stills featured in this review do not represent the Blu-ray's 1080p source image.


---

The DTS-HD Master Audio 5.1 track is equally impressive, offering a deep, immersive, and often suspenseful mix. Deep LFE levels make themselves known at times; they aren't nearly as prevalent as the rear channel effects and separation, but everything does a good job of defining direction and placement. Dialogue is clean, crisp, and primarily anchored right up front, while the mix of new and familiar musical themes is usually spread much wider with the background effects. Optional 5.1 lossy dubs are offered in Spanish, French, German, Italian, and Portuguese, as well as subtitles in English SDH, French, German, Italian, Portuguese, Spanish, Danish, Dutch, Finnish, Norwegian, and Swedish.


Not surprisingly, the menu interface is more or less identical to those on the original series Blu-rays, featuring simple navigation and a spooky atmosphere. A handy "Resume" function is also built in. This three-disc set arrives in a hinged, eco-friendly keepcase; no insert is included, but a content list is printed on the inside cover.



While the extras here aren't quite as great as those on The Event Series, what's here is very worthwhile. The best of the bunch are "Solve for X: Constructing Season 11" (50:11) and "Implanted Memories: 25 Years of The X-Files" (44:58) which, not surprisingly, examine all ten episodes from this season and the series' legacy as a whole. Produced in the same slick, professional manner as the two mini-docs on The Event Series, these featurettes offer more than your typical clip shows and feature several interviews with long-time members of the creative team including creator Chris Carter, producer Frank Spotnitz, actors Annabeth Gish and Robert Patrick, and late, great writer Kim Manners. Topics include constructing episodes scene-by-scene on index cards, the trouble with cliffhangers, "poor man's time-lapse", character development, checking out asses, in-camera effects and green screen, shooting the first few seasons in Vancouver, moving production to Los Angeles in 1998, memorable episodes, returning characters, and much more. On a related note are two full episode Audio Commentaries: writers' assistant Gabe Rotter and director / script supervisor Carol Banker speak about "Kitten", while editor Eleanor Infante and Season 11 cinematographer Craig Wrobleski discuss "My Struggle IV".


A few smaller odds and ends are also here. "The Scully Effect" (16:42) examines how Gillian Anderson's character has led to a growing number of women in STEM-related fields during the last 25 years. Anderson is featured, of course, as well as stunt coordinator Melissa R. Stubbs and script supervisor / director Carol Banker. Meanwhile, "Conversation on the Fox Lot" (14:30) pairs up Anderson with David Duchovny, as the pair speak frankly about the show's run, returning to action after such long breaks, and their aging characters. It's very candid and and tongue-in-cheek at times, with both participants displaying the great chemistry that have made them fun to watch over the years. "Green Production" (5:18), though primarily a puff piece, details the production crew's efforts to keep things sustainable and eco-friendly, while a brief but enjoyable Gag Reel (5:30) offers the usual assortment of line flubs, goof-offs, and character breaks with plenty o' cussin' for good measure. Not a bad batch of extras, but The X-Files has always excelled in this department.


Two years after the hit-or-miss Event Series, The X-Files returns with a 11th-season run that plays out almost exactly like the last one: the bookending "My Struggle" episodes are still kinda awful, but everything in-between is good to great. This longer run of 10 full-length episodes, however, proves to be slightly more consistent overall and even swings for the fences a few times, while the fact that it's likely the final combined appearance of Mulder and Scully gives Season 11 a slight courtesy bump as well. David Duchovny and Gillian Anderson are obviously a huge reason why The X-Files still works more often than not, so anyone who's stuck it out this long should enjoy the ride. Fox's Blu-ray package is another outstanding effort, serving up a great A/V presentation and several top-notch bonus features for a ridiculously low sticker price. Season 11 comes Highly Recommended, especially if you've seen and enjoyed these episodes already.

---
Randy Miller III is an affable office monkey by day and film reviewer by night (and day, if he's bored enough). He also does freelance design work and runs a website or two. In his limited free time, Randy also enjoys slacking off, juggling HD DVDs, and writing in third person.
---
---
C O N T E N T

---
V I D E O

---
A U D I O

---
E X T R A S

---
R E P L A Y

---
A D V I C E
Highly Recommended
---
E - M A I L
this review to a friend
Sponsored Links
Sponsored Links