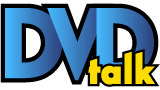 Fraggle Rock: The Complete Series
List Price: $44.58 [Buy now and save at Amazon]
---
The Show:
After the tremendous success of The Muppet Show on primetime, Jim Henson was eager to go back to children's entertainment. He was still involved with Sesame Street, but wanted to create a new, single narrative show that could be equally fun and educational for kids. From this desire came Fraggle Rock, which happens to be the first original TV show on HBO, about a group of fun loving, curious-minded, loyal, precautious tiny furry creatures called Fraggles, who live inside the walls of a warehouse occupied by a kooky inventor named Doc (Gerard Parkes is affable as the only human character) and his jumpy but harmless dog Sprocket.
Fraggles live in their own society with their own rules, but they are always open to exploring the world around them and indulge in new experiences. They refer to our world as The Outer Space, because it's as foreign and full of wonders to them as the actual outer space is for us. This is a perfect relative point to approach children who are struggling with understanding the intricacies of the confusing world that surrounds them. Just like the Fraggles, children also form their own little society, and can look at the adult world with fear and trepidation. Fraggle Rock teaches them to be brave, that there's nothing wrong with learning about the outside world.
This learning comes from the segments in each episode where postcards from Traveling Uncle Matt, a Fraggle who was brave enough to venture into Outer Space, are read as the show visualizes amusing skits where Uncle Matt learns new things about the strange creatures, i.e. humans. Apart from these informational segments, the show also encourages personal discovery as the five major Fraggle characters, Boober, Gobo, Red, Wembley, Mokey, discover their own society dynamic as it relates to the world that surrounds them, while they grow and mature. Each episode settles on one social conflict that kids can relate to, having one or more of the characters behave badly because they don't know how to process their emotions, only to learn their lesson about coping through social help or inner strength by the end.
Even as the show reached its fourth or fifth season, it never became stale because Henson and team managed to extract a lot of material out of their engaging and fun characters, which include the self-deluded Gorgs, giants who thinks they're rulers of the universe, Doozers, hard working construction-obsessed creatures even tinier than Fraggles, as well as the bluesy Trash Heap, a soulful figure with all the kooky answers to life's problems.
The Blu-ray:
Video:
Fraggle Rock was shot on SD video of the period, which comes with its bevy of video noise. Nothing the producers of this box set can do about that, but it should nevertheless be pointed out that what we get here is an upscaled 1080p transfer. The Blu-ray format here is mostly used for its superior storage and not for its native HD capabilities.
Audio:
We get a DTS-HD 2.0 track that does a good job of recreating the energy of the many songs found in the show. It's not much more that a faithful recreation of the original show's audio, so don't expect much from your home theatre system. It's perfectly fine to listen to it through your regular TV speakers.
Extras:
I would require a book to list and describe all the insane amount of extras found here, so I'll point out the biggest ones.
Sing Along: Every episode has a sing-along mode for the young ones to follow up with their favorite songs.
The Animated Series: This package is so packed, it has a special feature that can be a box set of its own, like a box set Inception. We get all of the episodes from the briefly run animated show. This feature itself comes with its own set of behind the scenes featurettes, etc…
Life on Set: A brief newfound clip of Jim Henson during production.
Today Show: A Katie Couric segment about Travelling Matt.
Apart from these new features, we get a bunch of documentaries and interviews ported over from previous DVD releases. These featurettes each focus on a particular character, so it's a nice deep dive for fans of the show.
Final Thoughts:
Fraggle Rock is still as energetic, fun, inspirational, and educational for children as it was in the '80s. Since Henson and his team were children at heart, they also offer a lot of enjoyment for adults with a similar energy. For those who grew up on the show and either want to revel in the nostalgia, and/or want to introduce it to their young ones, this terrific box set goes above and beyond the call of duty.
Oktay Ege Kozak is a film critic and screenwriter based in Portland, Oregon. He also writes for The Playlist, The Oregon Herald, and Beyazperde.com
---
C O N T E N T

---
V I D E O

---
A U D I O

---
E X T R A S

---
R E P L A Y

---
A D V I C E
Highly Recommended
---
E - M A I L
this review to a friend
Sponsored Links
Sponsored Links