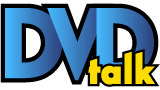 Magnificent Ambersons, The
List Price: $23.11 [Buy now and save at Amazon]
---
Subtler, more mature, and less aggressively innovative than Citizen Kane (1941), Orson Welles's adaptation of Booth Tarkington's The Magnificent Ambersons (1942), is no less dazzling, and in some respects exhibits even more assured direction. Its exquisiteness, alas, is forever accompanied by a pesky asterisk: "Yeah, but it was butchered by the small minds at RKO, who cut 40-plus minutes from Welles's original version, reshooting some scenes and tacking on that outrageously phony happy ending."



True enough, but it is to Welles's credit that even with all that hacksawing, the only known surviving cut of the film still dazzles. Its first half especially, trimmed but essentially and entirely Welles's film at this point, is as close to perfection as cinema gets.



As with most '40s RKO titles, the original nitrate camera negative apparently no longer exists, so Criterion has utilized a very good fine grain held by the Museum of Modern Art for its source. It's a bit better than IVC Japan's earlier Blu-ray release, and probably as good as The Magnificent Ambersons is ever going to look. However, Criterion's carefully chosen supplements add enormously to this release, making the entire package one of last year's best Blu-ray titles.








Minor, midwestern aristocracy, the Ambersons are, nevertheless, the wealthiest and most influential family of their unspoiled, Currier & Ives-like town, late nineteenth Americana personified. Eugene Morgan (Joseph Cotten) is in love with Isabel Amberson (Dolores Costello), the fragile daughter of patriarch "Major" Amberson (Richard Bennett), but instead she marries dull, respectable Wilbur Minafer (Don Dillaway), whom she does not love. Instead, she dotes on their only child, George. Pampered and indulged by his mother to Oedipal extremes, by the time he reaches adulthood (and played from this point by Tim Holt), George has become an arrogant, self-centered "gentleman" whose greatest ambition in life is to become a yachtsman, and as despised by the townsfolk as unconditionally adored by Isobel. Most of the town long for the day George will get his comeuppance.


At a grand party at the Amberson mansion, George becomes smitten with Lucy (Anne Baxter), initially unaware that she's the daughter of now-widowed Eugene, by this point one of the leading developers of automobiles. When Wilbur dies unexpectedly, from stress following a string of bad investments, Isobel and Eugene rekindle their romance, she hiding their relationship from George, too busy wooing Lucy to notice. Spinster Fanny Minafer (Agnes Moorehead), Wilbur's sister, who has also been in love with Eugene for decades, implicates the two would-be lovers, infuriating George, who resolves to keep them apart.


Through the years I've probably seen The Magnificent Ambersons at least 25 times, and because like all Welles it's so richly, densely constructed, one gradually comes to understand the writer-producer-director's real intent. On early viewings, Ambersons seems primarily interested in the tragedy of selfish George standing between two older adults who love one another, and how his actions contribute to his family's decline, and leads to his own ruin by the end. However, Welles's genius is that the great tragedy is not the stifled romance between Isobel and Eugene, but rather the despoiling of the idyllic nineteenth century paradise through industrialization. Eugene may not exactly be the villain of the piece, but his contributions in the development of automobiles transforms the city into smog-filled eyesore.


The Ambersons cling to the past, where Eugene is precisely the opposite: "There aren't any old times," he says at the Ambersons' ball. "When times are gone, they're not old, they're dead. There aren't any times but new times." Thus, it's George who's the romanticist, Eugene the harsh realist.


Welles's surprising casting, as Simon Callow points out in the extra features, supports this. Joseph Cotten isn't much like the character in Tarkington's novel, nor is Tim Holt Tarkington's George. Welles had played a nearly hysterical George Minafer on Welles's radio series, but for the film cast Holt, son of silent star Jack Holt. At the time, Tim Holt was starring in a popular (and surprisingly adult) series of B-Westerns at RKO, playing believable cowboys righting wrongs, a 180-degree turnabout from his part here, dominated by arrogance and barely-contained contempt for anyone not named Amberson. Likewise, Joseph Cotten (and Welles's dialogue for him) exhibits such a relaxed sincerity that the movie audience doesn't initially pick up on the fact that Eugene's industriousness will be so destructive.


For Welles, one of the most painful aspects of the cut version was the loss of (and alterations to) Agnes Moorehead's character in the second-half, particularly a key scene at a boarding house after the Ambersons have pretty much lost everything. Yet, what survives remains one of the great performances in American cinema. Welles may have been run out of Hollywood on a rail, but critics widely and rightly praised her work to the skies.


Ray Collins, as Uncle Jack Amberson, Isobel's brother, is equally superlative. A startling contrast to his cutthroat politician in Kane, Collins's humanistic portrayal, warm and funny and elegiac, is unforgettable, especially his final scene in the film: "Once I stood where we're standing now to say goodbye to a pretty girl. Only, it was in the old station, before this was built. We called it the depot. We knew we wouldn't see each other again for almost a year. I thought I couldn't live through it. She stood there crying. Don't even know where she lives now. If she is living."


Video & Audio


Criterion's Ambersons may not look magnificent, but it's a very good encoding given its aforementioned source, and with the digital cleanup, all done in 4K. Even on big projector screens, the movie's look, like nineteenth century photographs in the early scenes, the cavernous yet claustrophobic Amberson mansion in the middle, and the stark utilitarian industry of the last act, hold up well. The audio, remastered from a 35mm print (a rarity for Criterion) also bears up well, with Bernard Herrmann's lovely score (if uncredited, owing to the film's butchery and subsequent outrage over what happened to it) also benefits. Optional English subtitles are provided on this region "A" disc.


Extra Feature


Supplements begin with two commentary tracks, one dating back from Criterion's early laserdisc release, featuring Robert L. Carringer, James Naremore, and Jonathan Rosenbaum. Two on-camera interviews, each running just under 30 minutes, feature Simon Callow and Joseph McBride. Callow's is a more a reading of the film, while McBride focuses on Welles's movements and the studio politics that led to Amberson's cutting and the shelving of It's All True, the South American documentary Welles shot immediately after. Interestingly, Callow and McBride completely contradict one another on some points, e.g., Callow insisting Welles "refused to take any calls" from a frantic RKO while Welles was in Brazil, and McBride (more convincingly) reporting exactly the opposite, of Welles, desperately trying to convey cutting instructions to RKO, who blithely ignored him. Both talks are quite valuable.


New video essays have Francois Thomas and Christopher Husted discussing the film's score, and cinematography, while Welles himself appears on a 1970 episode of The Dick Cavett Show. That interview, with contributions from fellow guest Jack Lemmon, is mostly a free-form overview of Welles's career, but hits many salient points and Welles himself is in fine form, though maybe telling a few tall tales here and there trying to please Cavett and his audience. Also included is a two-reel condensed version of a 1925 silent film adaptation of Ambersons; audio from a 1978 AFI symposium and other interviews, including one specifically on Ambersons by director Peter Bogdanovich; two Mercury Theatre radio plays adapted from Tarkington stories; and a trailer.


When I first opened the packaging, I thought Criterion had included a really great extra that turned out to be something else: the booklet is designed like a copy of the original screenplay. My excitement that the script of the long version was included was dashed somewhat once I discovered it was a design choice, that the booklet contained standard (if excellent) essays on the film by Molly Haskell, Luc Sante, Ferran Smith Nehme, and Jonathan Lethem. Oh, Criterion, how you tease.


Parting Thoughts


One of the very best Blu-ray releases of 2018 of one of the finest films ever made, The Magnificent Ambersons is a DVD Talk Collectors Series title.




Stuart Galbraith IV is the Kyoto-based film historian largely absent from reviewing these days while he restores a 200-year-old Japanese farmhouse.
---
C O N T E N T

---
V I D E O

---
A U D I O

---
E X T R A S

---
R E P L A Y

---
A D V I C E
DVD Talk Collector Series
---
E - M A I L
this review to a friend
Sponsored Links
Sponsored Links