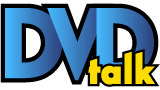 List Price: $26.99 [Buy now and save at Amazon]
---
The Movie:
With the gender-flipped remake, The Hustle, coming out soon to theatres, what better time to revisit one of the greatest con artist comedies ever made, Dirty Rotten Scoundrels -Which itself was a remake of the David Niven/Marlon Brando flick Bedtime Story-? Frank Oz's now classic take on Bedtime Story evens out a lot of the sexist themes with its famous third act twist, while also improving on the original with pitch perfect casting. Michael Caine and Steve Martin go so well together as the snobby, high-class con artist and the zany rapscallion small time conman, respectfully, that their odd couple dynamic is half of what makes Dirty Rotten Scoundrels special.
Caine is Lawrence, a suave cat who scams rich women with dramatic stories straight out of their favorite bus stop novels while he enjoys a lavish lifestyle in the French Riviera. His monopoly on exploiting lonely women is threatened when the reckless and impulsive Freddy (Benson) barges into town to steal a slice of Lawrence's game. As a form of self-preservation, Lawrence agrees to teach Freddy the rules of his large scale con game, which leads to some of the funniest sequences in the film, including a running gag where Martin deliciously pokes at the limits of good taste by playing Lawrence's "mentally challenged brother" in order to scare off rich bachelorettes.
This dynamic is so fun in its episodic fashion that it's almost a shame when the main plot kicks in, which follow the duo making a bet on which one will con a newcomer target (Glenne Headly). Things get increasingly uncomfortable, especially in the me too era, when the bet turns sexual, turning the target into a piece of meat. At this point, it might be easy to turn oneself off from the protagonists, but one also has to bear in mind that they aren't meant to be role models either. These are despicable characters, and kudos goes to the writing, Oz's direction, and the performances for riding that line between presenting these characters as the charming and charismatic goofballs they are, while not diminishing the impact of their vile acts. This becomes especially true when considering the brilliant final twist. Which, if executed in the new remake, might actually come across as more sexist than this version.
The many classic comedy set pieces, and the straight-faced vs expressive dynamic between Martin and Caine's performances, still remain timelessly hilarious. I've been watching the scene where Lawrence mercilessly lashes Freddy's legs while Freddy pretends he doesn't feel it because he's pretending to be disabled for almost 30 years now, and it never ceases to crack me up. The secret of these sequences relies on Caine and Martin never winking at the audience and taking the facts of the scene as straight as possible.
The Blu-ray:
Video:
I own the previous Blu-ray release, and this new transfer is certainly an improvement. The softer look of the previous release is much sharper this time around, and the many subtle scratches from that release are also scrubbed out. The French Riviera looks absolutely spellbinding in this 1080p presentation.
Audio:
We get DTS-HD 5.1 and 2.0 tracks. Apart from the score, we don't get much surround presence here, but there's enough vibrant ambiance to experience it on a surround system.
Extras:
Commentary by Frank Oz: This commentary is a godsend for those looking for tips on how to direct a comedy for the screen, as Oz gets into great detail about his technical choices to sell each gag.
Interview with Dale Launer: This 25-minute new interview with one of the writers is the only new extra on this set. It's informative and fun, but the new transfer is the reason to double dip here.
Vintage Featurette: An EPK from the production.
We also get a Teaser and Trailer. The teaser also comes with commentary by Oz, since it contained a scene that was shot specifically for it.
Final Thoughts:
With near perfect casting, pacing, and writing, as well as the addition of the beautiful French Riviera backdrop, Dirty Rotten Scoundrels is still one of the defining classics of this sub-genre, and this new release offers the best home video version so far.
Oktay Ege Kozak is a film critic and screenwriter based in Portland, Oregon. He also writes for The Playlist, The Oregon Herald, and Beyazperde.com
---
C O N T E N T

---
V I D E O

---
A U D I O

---
E X T R A S

---
R E P L A Y

---
A D V I C E
Highly Recommended
---
E - M A I L
this review to a friend
Sponsored Links
Sponsored Links