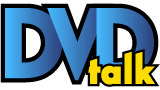 List Price: $34.98 [Buy now and save at Amazon]
---
THE FILM:
Although it is well acted and plenty entertaining, this year's Best Picture winner at the Academy Awards is a little too polished to achieve true greatness. Director Peter Farrelly's Green Book is set in 1962 America, as white nightclub bouncer Frank "Tony Lip" Vallelonga (Viggo Mortensen) is hired by African-American concert pianist Dr. Don Shirley (Mahershala Ali) to drive him on a tour of the Midwest and South. The movie becomes a buddy drama of sorts, as the pair feels each other out amid the diners, concert halls and barrooms of the American South. The PG-13-rated film does not shy away from the racial tension that plagued the period, but it explores these matters somewhat tepidly, as if Farrelly and company were afraid to commit to fully telling this story, warts and all. This somewhat sanitized depiction of based-in-reality events does not sink the film, which still offers good performances from its leads and an overall entertaining narrative.
Frank is laid off from the Copacabana nightclub while it undergoes renovations, and his name winds up in the interview pool for the position of driver for Shirley, whose upcoming eight-week tour with two white bandmates takes the black pianist through racially divided southern states. The film gains its title from the "Negro Motorist Green Book" given to Frank by Shirley's record label, an annual guidebook that describes hotels, restaurants and other attractions safe for black motorists. The pair sets out in an ostentatious mint green 1962 Cadillac Sedan DeVille, and the film soon offers a cringe-worthy scene in which Frank goads Shirley into trying fried chicken for the first time. A recurring theme is Frank's love of unhealthy food and Shirley's aversion to it, but the stereotypical allusions here are awkward. The film makes a point to show Shirley as buttoned-up, a bit tough on his help, and particular about his surroundings. Frank is the salt of the earth. The movie seems to imply that he is not racist, just uncultured, but an early scene in which he throws away glassware used by black repairmen at his home calls this into question. Frank learns, of course, to overcome his prejudices as the movie progresses, and the two men attain a mutual respect for one another.
Green Book threatens to tackle its racial-division themes head-on in a scene in which Frank finds a drunken Shirley in a homosexual encounter with a white man at a YMCA. He bribes local officers, landing them both in jail, in order to avoid Shirley being arrested for something more serious or facing embarrassment on the road. This is as close to raw as Green Book gets, though it shows a number of other cultural speedbumps, like the refusal of restaurant staff to seat Shirley or a store clerk denying Shirley the ability to try on a suit before making a purchase. More effective is the movie's portrayal of Shirley's dependency on alcohol, which he uses to balm wounds he hides from public scrutiny, like hurt over his failed marriage, fear of failure and anger toward intolerance. Green Book also effectively shows the sobering divide between the wealthy white patrons who desire to see Shirley perform but in turn exclude him from being any part of their society.
The film entertains due to the back-and-forth wit and banter between Mortensen and Ali. They give good performances, but Mortensen's New York Italian character at times borders on caricature, and I half expected him to start tossing "bada bing bada boom" around like some dime-store gangster. Ali's performance is more nuanced and reserved, and one gets the sense that Shirley is an active observer even when not engaged in conversation. I certainly cannot fault Green Book for wanting to appeal to a broad audience, and Farrelly goes against type with this material. I do wish the film had a bit more edge and sought a bit more truth, though the filmmakers apparently tried to actively avoid a white-savior narrative. They did not, however, consult with Shirley's surviving family in pre-production, which has caused some kickback. At the credits, I felt Green Book had unspooled as an enjoyable movie with some timely themes, but I am not sure this material rises to "best of the year" status.
THE BLU-RAY:
PICTURE:
The 2.00:1/1080p/AVC-encoded image offers impressive coverage for the effective production design. Fine-object details, including fabrics, gauges in the Cadillac and keys on Shirley's piano, are presented in great clarity, and wide shots offer nicely resolved, detail-abundant landscapes. Skin tones and colors are accurate and nicely saturated, highlights never bloom and blacks are reasonably inky, offering good shadow detail. This is not a particularly flashy image, but I noticed no major flaws.
SOUND:
Universal offers a welcome Dolby Atmos mix, which I sampled as a 7.1 Dolby TrueHD soundtrack. The concert scenes are immersive and offer musical elements and ambient noises that utilize the entire sound field. The dialogue is frequent and perfectly balanced, whether from the center channel or the surrounds. The LFE kicks in when necessary, and element crowding is never an issue. A French 5.1 DTS mix and English SDH, French and Spanish subtitles are included.
PACKAGING AND EXTRAS:
This two-disc set includes the Blu-ray, a DVD copy and an HD digital copy. The discs are packed in a standard case that is wrapped in a slipcover. Those looking for inspiration or insight in the bonus materials are not going to find it. The disc offers only three short pieces: Virtuoso Performances (4:10/HD), about the lead actors; An Unforgettable Friendship (5:09/HD), about the history behind the film; and Going Beyond the Green Book (4:20/HD), about the publication from which the film earns its title.
FINAL THOUGHTS:
The Academy has been criticized for naming Green Book its Best Picture at this year's Oscars ceremony, with detractors declaring the film historically inaccurate and narratively convenient. I understand these complaints, and I do wish Green Book felt a bit less sanitized. While it may not be "best of the year" material, it does offer an entertaining narrative and committed performances from Viggo Mortensen and Mahershala Ali. Recommended.
William lives in Burlington, North Carolina, and looks forward to a Friday-afternoon matinee.
---
C O N T E N T

---
V I D E O

---
A U D I O

---
E X T R A S

---
R E P L A Y

---
A D V I C E
Recommended
---
E - M A I L
this review to a friend
Sponsored Links
Sponsored Links