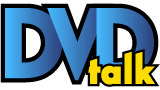 List Price: $29.95 [Buy now and save at Amazon]
---
For years I'd been curious about The Nightcomers (1971), effectively a prequel to Henry James's The Turn of the Screw, which itself had been marvelously adapted into the 1961 film The Innocents (1961).



Having seen it, my curiosity has certainly been satiated, but like-minded readers might consider letting their own curiosity end with this review. Though its basic idea is certainly intriguing, and some of the acting is interesting and the musical score (by Jerry Fielding) is good, the movie is badly made and irredeemably unpleasant. The effectiveness of The Innocents is rooted mainly in its tasteful but striking cinematography (by Freddie Francis) and the implicitness in its adaptation. In The Nightcomers everything is explicit, even exploitive, while the production is shoddy and uncaring. Director Michael Winner apparently famously got along well with star Marlon Brando and they reportedly had a jolly time making it, but Winner's direction is as crude as the sex and violence onscreen. It resembles The Innocents less than it does Hammer's cheap and exploitative Gothic horror films from the same period (Blood from the Mummy's Tomb, Lust for a Vampire, etc.). In some ways The Nightcomers isn't even as polished as those films.








Around the turn of the century, siblings Flora (Verna Harvey) and Miles (Christopher Ellis), their parents having recently died in an accident abroad, have been looked after temporarily by a relative (Harry Andrews) anxious to return to London. His departure leaves only three servants: housekeeper Mrs. Grose (Thora Hird), governess Miss Jessel (Stephanie Beacham), and Irish rogue Peter Quint (Brando), previously the master's former valet. (Not believable.) As there's now no longer any need of a valet, his position is changed to gardener, not that he does any gardening on the grounds of the lonely, 16th century Tudor manor.


Rather, Quint wiles away his days corrupting the children while spending his nights inflicting sadomasochistic bondage on otherwise prim and proper Miss Jessel, whose attraction to Quint remains stubbornly unclear. The movie opens with an interesting sequence, in which Quint shoves a lit cigarette into the mouth of a toad, which so enjoys the flavor (so Quint says), that it balloons in size before exploding. Eventually both children, aware of Quint and Miss Jessel's trysts, imitate his casual sadism and the illicit couple's combative behavior when together, though Mrs. Grose interrupts them before they can engage in actual sex. Their attraction to death and violence eventually leads to two particularly gruesome murders shortly before Miss Jessel's replacement, the governess from The Turn of the Screw arrives.


The picture has the look of a low-budget British horror film of the period and, not including Brando's salary, probably cost less than $500,000 to make. Sawston Hall, the real manor house used for filming, is creepy and run-down, and certainly feels appropriately isolated, but Robert Paymer's cinematography bathes almost every scene in harsh, even light, presumably a symptom of the short shooting schedule. (Paymer often worked for Winner, and later frequently for director John Landis.) He and Winner also greatly overuse zoom lenses and other money-saving tricks to the point where The Nightcomers heads precariously close to the haphazard style of Jess Franco.


Brando's nasally Irish accent is a bit overemphatic, like Arthur Shields playing an Irish stereotype as he so often did, but not bad, and Brando's is an engaged, not indulgent performance. He and Michael Winner, strange bedfellows to be sure, both seemed genuinely intrigued by Quint's inhumanity. How much of Brando's complex psychology and apparent self-loathing went into that performance is anyone's guess. (He is, incidentally, not as grossly overweight as he would be within a year or two after this was made.)


Winner's film career was as erratic as Brando's, beginning with modest but sometimes well-regarded British films, followed by a long partnership with actor Charles Bronson, a relationship that produced several very good films (The Mechanic and the original Death Wish) but eventually many bad ones (Death Wish II and 3). In between he directed films of equally widely variable quality, from highs like The Big Sleep (1978), a good if modernized take on Chandler starring Robert Mitchum, to absolute dreck like Bullseye! (1990), an utter waste of the talents of Michael Caine and Roger Moore.


The rest of the cast is above average, Stephanie Beacham is fairly good in a badly defined role, but Thora Bird and Harry Andrews are predictably professional, and the two child performers (Harvey was actually 19 but looks about 12, and Ellis was around 14) compare favorably to Pamela Franklin and Martin Stephens in The Innocents. The two murders near the end are genuinely disturbing without being graphic, but hardly redeem what in the final analysis is a pretty miserable viewing experience.


Video & Audio


Licensed from Studio Canal, Kino's The Nightcomers gets a passable but blah video transfer. Some of the drained visual look is as much a result of the bad light and hurried production, and perhaps even the film stock, which here looks blotchy in night-for-night scenes. It's not terrible, but compares unfavorably with Studio Canal's Hammer titles from the same period, pictures made on comparable budgets using the same labs, etc. The mono DTS-HD Master Audio is likewise just okay, with optional English subtitles. Region "A" encoded.


Extra Features


Apparently the only new supplement is an audio commentary track by film historian Kat Ellinger. Repurposed from an earlier home video release are a commentary track with director Winner and brief video introduction, and two trailers in standard definition.


Parting Thoughts


Not a good adaptation, horror film, or Marlon Brando movie, all despite some early promise, The Nightcomers is pretty much a dud through and through, and an unpleasant dud at that. Skip it.




Stuart Galbraith IV is the Kyoto-based film historian currently restoring a 200-year-old Japanese farmhouse.
Sponsored Links
Sponsored Links