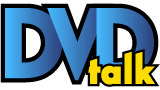 List Price: $34.98 [Buy now and save at Amazon]
---
The Movie:
I'm not entirely sure what I was thinking when I said I wanted to review the 2019 film After. Maybe because I've been exposed to so much kid's programming lately I needed a palate cleanser, but not like this. It's like when you've walked 50 miles in early August, and your only source of hydration is pepper sauce. Who does that to themselves? Well, this guy.
The film is based on a 2014 novel written by Anna Todd, and it apparently took four people to adapt it into a screenplay, including Jenny Gage (All This Panic), who directed. Tessa (Josephine Langford, Wish Upon) is an innocent girl with good grades who moves to college with the help of her mom (Selma Blair, Cruel Intentions), who becomes immediately suspicious of Tessa's roommate, because she looks like a party girl or something. Anyway, Tessa runs into Hardin (Hero Fiennes Tiffin, Harry Potter and the Half Blood Prince), a brooding, putrescent sort who is cast as written, the type of kid who can throw a naïve woman's life and priorities out of whack I guess. So as their introduction turns into something deeper and more romantic, her friends and family try to turn things around for her, even as she starts to get skeptical of his intentions.
So I guess when making a thing like After, it's supposed to hint at something more emotionally or physically profound that occurs. Compared to films like the Fifty Shades trilogy(?) or some other more flashier film. But damned if After doesn't take its sweet ass time getting to it. The pacing is horrid, and that's not even the most frustrating part! It's not like it's hiding some sort of grand plan in the story either; friendships between Tessa, her mom, Hardin, her boyfriend before she moved to college, they all go through the requisite conflict and whatever resolution goes on for them. The Fifty Shades movies are at least bad because they're funny; After is bad because it wants you to put in the time investment, and then disappoints you because of all the dithering a character does leading up to a decision, which is hardly one at all.
Langford is decent in her role, and Tiffin does his role nicely, but in terms of appearance, he kind of looks like when inbreeding gets a little too deep. He broods but also looks a little bit confused at times. It was kind of nice to see Blair in the role as a Mom, and she's up to the part well, in some degree because there's not a lot the protective Mom has to do in this film. It's nice to see her on-screen, and I'd like to see her do more things, even if seeing her as a Mom in movies now makes me feel old.
I'd like to think I've seen my share of movies where a teenaged girl rebels against her parents or conventional, acceptable norms to seek out her heart and feelings. But when it comes to After, this is a film whose hype, if you can call it that, falls back to normal decisions, or learning from mistakes to improve themselves. And if I wanted something like that, there's a helluva lot more movies that have done it better, some of them even are non-fiction too! Apparently a sequel is in the works for this as well because of COURSE there is, and we'll see if any lessons are learned in that.
The Blu-ray
The Video:
Image detail in this 2.39:1 widescreen high-definition puppy is consistent throughout, whether it's hairs or pores, or early as Tessa moves to school, and the wide aerial shot of the drive getting onto the highway to school showing us a quiet Massachussetts/North Carolina/Georgia area. Colors are natural as are flesh tones, and darkly lit moments like parties or scenes at a lake have solid black levels which present a solid contrast to them. All in all it looks good despite being emotionally vapid.
The Sound:
DTS-HD Master Audio 5.1 lossless for the film, and it is another veneer of positive aesthetics. Party music has a subwoofer rumble or two from bass, the film's many songs sound clear and have a little bit of dynamic range, dialogue is consistent throughout the film and directional effects are present and effective, while being a little on the scarce side. Channel panning tends to lack a little for some of the action that occurs in the film, but an overall nice presentation.
Extras:
The only thing to speak of are four deleted scenes (5:41), none of which blew my doors off.
Final Thoughts:
If you want to see a movie with a lot of young, attractive faces in it, there is one probably around the corner before you know it, and they are going to be a little more daring and perhaps a lot more entertaining than After ever considered being. And if you did indulge a choice, go with that, and not with this. Technically it looks pretty good, sounds good and the extras quick and forgettable, as is the film itself. Strong pass.
Sponsored Links
Sponsored Links