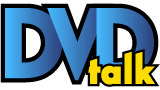 Alias: Complete Season One
List Price: $69.99 [Buy now and save at Amazon]
---


The Movie:



Although the music industry is the most troubled of the entertainment business right now, television - in my humble opinion - doesn't seem that far behind. Network TV offers few bright spots these days and good, well-reviewed shows that don't find an audience right away (most famously, Aaron Sorkin's "Sports Night" or Fox's "Family Guy") aren't given much of a chance. Bright spots like "Scrubs" or Fox's "24" are few-and-far-between, often coming in-between a double-dose of reality TV.



So, congrats to ABC for reportedly renewing "Alias" star Jennifer Garner's contract to 2008. Despite the fact that "Alias" has never been a particularly big ratings grabber, the show has enormous potential and has begun to gain a greater following. Hopefully, the show's eventual success will lead to more, similar series with equally complex, intelligent and satisfying storytelling.



"Alias" is the creation of "Felicity" creator Jeffrey Abrams and stars Jennifer Garner ("Dude, Where's My Car"). The choice of Garner as Sydney Bristow is one of those things where most will likely not imagine anyone else in the role. Able to portray a natural sweetness and likability, Garner turns Sydney into a highly engaging character with complex and conflicting emotions, as well as one who is an expert in martial arts.



At the opening of the show, Sydney works for a top-secret organization called SD-6, who is searching for a mysterious device by a scientist named Rambaldi. It's not long before Sydney realizes that SD-6 isn't the branch of the CIA that it says it is, leading Sydney to work as a double agent for the real CIA to investigate SD-6. It's not long before Sydney finds herself in the midst of double-and-triple crosses, not to mention surprises, as she finds out her father (a terrific Victor Garber) is an agent, as well.



The show does take a bit from previous efforts such as "Mission: Impossible" and "La Femme Nikita" (the latter was also turned into a well-liked TV show), while also running on the techno-pulse of a "Run Lola Run". Still, the show manages to add its own twists and turns on a familiar genre. The show's production design, cinematography and costumes are all first-rate, while the occasional jump to a foreign location or new gadget intro make the show fun and compelling. As with "Felicity", Abrams and the show's music supervisors make interesting choices that fit with the show rather than showcase certain artists. Quentin Tarantino makes a great guest appearance in "The Box"; while he might not win an Oscar for acting, Tarantino is never less than a fun, unpredictable presence in any acting appearance, and this is no different.



Although it doesn't operate with the pulse-pounding dramatic intensity or impact of "24", "Alias" is still high entertainment and worthwhile viewing.




The DVD



VIDEO: "Alias" is presented by Buena Vista in 1.78:1 anamorphic widescreen, the show's original, filmed aspect ratio. The picture quality of these presentations is an improvement over what I've seen on broadcast. Sharpness and detail are quite good; shadow detail is sometimes just average, but mostly, the level of definition throughout these presentations is quite pleasing.



Some minor traces of compression artifacts do appear in a few scenes here and there, but for the most part, these presentations remain rock-solid. Edge enhancement, pleasantly, is also a non-factor here. Colors are superbly presented, appearing bright, well-saturated and vivid.



SOUND: "Alias" is presented by Buena Vista in Dolby Digital 5.1. The show's soundtrack is generally enjoyable, but nothing too remarkable. Surrounds are not terribly well-employed, with only minor use here and there for music or minor effects. Audio quality is good, but can be a little shaky at times - yelled dialogue can be a little sharp at times and there's not the expected impact behind some of the sound effects, though. Still, despite the fact that the soundtracks are front-heavy, the different elements are pretty well-balanced. A Spanish 2.0 track is also provided.



EXTRAS:



Commentary 1: This is a commentary from creator Jeffrey Abrams and actress Jennifer Garner, who talk over the pilot and offer an intro. This is a fun track that has the two participants sitting back and recalling some of their feelings and worries while working on the show's early days. There's also some details offered about production aspects, such as working on different locations and technical details. Abrams does more of the talking (one particularly amusing bit is when Abrams recalls the read-through on "Armageddon", which he wrote), but Garner does provide some fun information about her experiences working on the series.



Commentary 2: This is a commentary from director of photography Michael Bonvillian, producer Sarah Caplan and director Ken Olin. Where the first commentary was more of an overview, this commentary goes further into the details of the production. Similar to the stories told by the "E.R." crew on their commentary tracks for that show's season 1 box set, the "Alias" crew members were initally skeptical of trying to accomplish as much as the show required in the short time frame that was set out in front of them. There's a lot of good tidbits and stories offered here, and the three seem to have fun watching and remembering working on this early episode.



Commentary 3: This is a commentary from exec producers Alex Curtzman-Counter, Roberto Orci and John Eisendrath for "Q & A". They discuss what it was like to organize a "clip show" for the series to refresh audiences that were already following the show and also, allow access to those entering mid-season. Also, the "clip show" was done to save money for the season.



Commentary 4: Actors Jennifer Garner, Bradley Cooper, Victor Garber, Michael Vartan, Carl Lumbly, Merrin Dungey, Ron Rifkin and Kevin Weisman all participate in a commentary for "Almost 30 Years". This is the most amusing commentary, as the cast has a great deal of fun sitting together and chatting about the first season of the show.



Pilot Production Diary: This is a 19-minute featurette that offers on-set footage from the set of the pilot episode. Creator/exec producer Jeffrey Abrams offers a non-optional narration for the piece, although audio from clips and on-set footage does come in during sequences w/o narration. This is a very informative feature that does a very fine job introducing the different aspects of the pilot and how some of the larger sequences were accomplished.



Inside Stunts: This 10-minute documentary takes a closer look at the show's stunt sequences. Being the lead in an action TV series, Garner must do a lot of the stunts on her own. This featurette offers rehearsal footage and discussion of choreography/prop use during the fight sequences. A very interesting piece.



Also: 6 deleted scenes, amusing (but short) gag reel, 5 TV spots, season 2 sneak peek and video game preview.



Final Thoughts: Lead by a terrific performance from Jennifer Garner, as well as several excellent supporting efforts, "Alias" is a fast, fun series that is consistently compelling in its debut season. Buena Vista's DVD edition offers fine audio/video quality and several enjoyable supplements. Recommended. Possibly in order to try and recruit more fans, the series seems to be quickly heading to DVD, as Season 2 will be released on disc in 12/03.



---
C O N T E N T

---
V I D E O

---
A U D I O

---
E X T R A S

---
R E P L A Y

---
A D V I C E
Highly Recommended
---
E - M A I L
this review to a friend
Sponsored Links
Sponsored Links