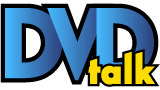 Black Hawk Down - Superbit Edition
List Price: $26.96 [Buy now and save at Amazon]
---
The Movie



In 1993 Somalia underwent a vicious civil war led by warlord
Mohamed Farrah Aidid. Aidid prevented food from getting to the
people of Somalia resulting in the deaths of over 300,000
innocent people. The United States, with the help of the United
Nations, brought food into the country to help restore order.
When order was restored the U.S. pulled out and Aidid began
slaughtering all U.N. and U.S. personnel still remaining as well
as stealing food meant for the starving Somalians. The situation
became an epidemic and the U.S. decided Aidid and his advisors
needed to be taken out.



Black Hawk Down is based on the true events of a U.S.
led military mission that went horribly wrong, leaving 18
soldiers dead and 84 wounded. It's a gritty war movie that does
not have a feel-good ending, nor at any time does it lift your
spirits. It is raw, gruesome, and a fairly accurate
interpretation of what our soldiers went through when the
"stuff" hit the fan.



I thoroughly enjoyed this movie, despite the nightmares that
ensued after watching it the first time. This movie hit a little
too close to home as my brother was a member of the Marines
Special Forces back when the movie was released. My brother
endured locations such as Kosovo, Afganistan, and Iraq, and there
wasn't a single time I didn't fear for his life. The horrific
realism of Black Hawk Down made me realize that any
situation, no matter how routine, could quickly turn into a blood
bath. To this day my mother still cannot finish watching this
movie.



This is the third DVD release of Black Hawk Down and in
some respects it is the best. And by "best" I mean in
terms of video and audio quality. Naturally, this being a
Superbit title, there are no extras, no audio commentaries, and
no animated menus. This formula is to make room for the increased
video bit rate and the Dolby Digital 5.1 and DTS audio
soundtracks. Most of the time (but not always) the increased bit
rate allows the picture more room to breath, (by means of less
compression) and helps clean up video clarity in the process.
Sometimes the improvements are drastic and other times it's
minute. In the case of Black Hawk Down, it's minute.
(See the Video section below for more details.)



However the big story here with this release is the inclusion of
a DTS audio track. The two previous releases did not include a
DTS track so I don't doubt there a lot of audiophiles licking
their chops to get a hold of this release. And while the audio
soundtrack may not be reference grade, such as it is in Saving
Private Ryan or The Return of the King, the DTS
track is a significant improvement over the Dolby Digital
soundtrack of old. (See Audio section below for more details.)



So is the Superbit version worth the upgrade? That depends. If
you own the original DVD release and you are a diehard fan of the
movie, then yes, the slight improvement in video quality and the
superior DTS audio track makes this upgrade worth the effort.
However, if you already own the tremendous (yet pricier) 3-disc
Deluxe Edition, then the upgrade may not be justifiable. The
reason being, the Deluxe Edition comes with a dizzying
array of quality extras that make it a "must have" for
true fans of the film. For those people I would only suggest
buying the Superbit version if you are a hardcore video and
audiophile and have money to burn. If you're neither, feel
confident that your current edition is still the best in terms of
overall presentation.





The DVD



Video:

Black Hawk Down is presented in 2.40:1 anamorphic
widescreen. This is the best looking edition to be released to
date, but not by much. This is because the original transfer on
the two previous DVD's was truly excellent. I'd go so far as to
say that unless you're watching on a large front projection video
screen (90 inches or wider), it would be impossible to tell the
difference. Both versions have noticeable edge enhancement but
it's very slight and is only visible surrounding text, and both
versions have a noticeable grainy look, although I'm certain the
director intended much of this. Other than that, these are near
perfect video transfers.



To me the Superbit version seemed just a tad bit clearer than the
previous release. Also, colors seemed a little (and I mean
"little") more rich and lively. However this is just my
interpretation and it is entirely subjective. And while I do have
better than 20/20 vision, others may find no noticeable
differences at all. In short, if you're looking for a dramatic
improvement, don't look here. The difference is so subtle that
it's nearly nonexistent.



Audio:

Like all Superbit titles, Black Hawk Down comes with a
Dolby Digital 5.1 and DTS audio tracks. Both soundtracks are
awesome, giving your eardrums a pummeling when the fighting gets
hairy, but the star of the day is the first-ever inclusion of a
DTS track.



Most of the time DTS tracks hold a slight advantage (if any) over
the Dolby Digital track. However this time the difference was
more apparent. Listening to them on their own in their entirety
you'd never know there was a difference. However, toggling back
and forth between the two reveals a different story. The DTS
track was noticeably cleaner, offering crisper highs and more
distortion free lows. Whizzing bullets sounded more realistic and
less muffled, and dialogue seemed easier to understand. The
difference can be described as if a subtle filter was degrading
the sound of the Dolby Digital track, making it sound murky.



Again, if you listen to the Dolby Digital track in its entirety
you'd think it sounded phenomenal. It's only when you toggle back
and forth do you notice the difference in clarity. That is why
unless you are a true audio and videophile, the upgrade to this
Superbit edition is not worth the money spent, especially if you
own the fantastic 3-disc Deluxe Edition.



Extras:

Superbit DVD's utilize all disc space for the sole purpose of
video and audio excellence at the cost of losing space normally
reserved for extra features. This ensures the highest possible
quality for picture and sound currently available on the DVD
format.





Final Thoughts:

Black Hawk Down is a tremendous movie that is almost too
real for the sake of its audience. It's graphic, depressing, and
generates anger toward the events that happened to those
unfortunate soldiers in Somalia in 1993. But the star-filled cast
and first-rate direction makes this simply a "must see"
for war movie buffs.



If you are a hardcore video and audiophile and thirst for the
very best in DVD quality, then this Superbit edition is for you.
However, if subtle improvements in an already spectacular video
transfer and a DTS audio soundtrack are not that important to
you, the 3-disc Deluxe Edition is a better choice,
leaving you much more satisfied in the end. Recommended.



---
C O N T E N T

---
V I D E O

---
A U D I O

---
E X T R A S

---
R E P L A Y

---
A D V I C E
Recommended
---
E - M A I L
this review to a friend
Sponsored Links
Sponsored Links