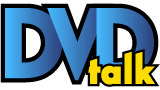 Infernal Affairs: Special Edition 2-Disc Set
List Price: $21.99 [Buy now and save at Hkflix]
---

[NOTE: This is an All Region/NTSC DVD. This DVD may be played on your Region 1/NTSC DVD player.]





Many times, due to language or cultural barriers, an internationally acclaimed film will slip through the cracks and not make much of an impact here in the States. This is a shame, because Infernal Affairs has been setting tongues wagging for some time in the international community. Featuring a veritable "Who's Who" of Hong Kong cinema and shattering Box Office records throughout Asia, as well as winning Best Picture, Director, Actor and Supporting Actor awards at the 40th Annual Golden Horse Awards (Hong Kong's version of the Oscars), this is a landmark HK movie that anyone with a passion for film should have in their collection.



We are first introduced to Ming (Andy Lau) and Yan (Tony Leung) when they are two top police cadets, but each is destined for very different things. Infernal Affairs tells their parallel stories as Ming is recruited by Triad leader, Sam (Eric Tsang) to infiltrate the police force as a mole. Meanwhile, Yan seemingly gets kicked out of the academy, but has actually been recruited by Superintendent Wong (Anthony Wong), to go undercover in Sam's gang.



Fast forward ten years to the present day and Ming has become a Sergeant in the Criminal Intelligence Bureau. Using Sam's help to tip him off about rival Triad activities, Ming hopes to eventually be promoted to Inspector. Yan, on the other hand, has been convicted several times, jailed twice and forced to undergo psychological counseling during his time spent undercover. Ming and Yan feel increasingly trapped in their secret lives and are desperate for a way out. Ming is trying to sever his ties with the Triads and become a real cop. Yan is striving to regain his real identity, but only Superintendent Wong can help him, since he's the only one who knows he's undercover.



Both men's paths finally cross during an attempt by the police to topple Sam's Triad organization, and each realize there's a mole on the other side. What then follows is a series of cat and mouse games as each man tries to uncover the other's identity first. Adding to the chaos, Ming gets his promotion but is then transferred to Internal Affairs where his first assignment is to uncover the mole in the police department. What begins as two men embedding themselves in the other's opposing world ends in a showdown as these two fight for an actual identity.
Infernal Affairs uses the device of two parties trying to outwit the other, but does not draw on the traditional formulas of that genre. Instead, it is a masterful puzzle you watch unfold until the final piece is revealed in the stunning finale.



Infernal Affairs lives up to all of it's hype and is one of the best movies to come out of Hong Kong in years. Considering how simple the actual plot is, it's amazing how enthralling and tense the film is. Andy Lau and Tony Leung play their characters to a T, as the lives they lead slowly eat away at them. The filmmakers play around with their characters in a way that they eventually question themselves and what they believe in. Will they be able to escape their fates, or will they be forced to follow the paths chosen for them?


The DVD: Media Asia – Infernal Affairs: Special Edition 2-Disc Set [All Region/NTSC]



Picture: Anamorphic Widescreen. The picture is as crisp and clear as when it was first projected. Every movement and nuance of the camera gorgeous, thanks in no small part to the film's visual consultant, Christopher Doyle, who was Wong Kar Wai's cinematographer on In The Mood For Love and Chungking Express.



Sound: There are many options when choosing the Audio Track for this DVD. There is a Cantonese and a Mandarin Dolby Digital 5.1 Surround Track, as well as a Cantonese DTS 5.1 Surround Track. With optional English, Cantonese and Mandarin subtitles. I don't speak Cantonese, but the sound effects and soundtrack were very effective, and the music was particularly moody and atmospheric. The translation seems to be fine and the subtitles are large and easy to read without distracting from the picture.



Extras: There is an entire second disc of Extras, but alas, not a subtitle in sight, so I am limited in my descriptions of what these contain. There is a Plot Synopsis, which thankfully is in both English and Cantonese. There are several Television Spots and Trailers for the film, two Making of Featurettes, a Music Video (in Cantonese or Mandarin), Cast and Crew Bios and a Photo Gallery with over 20 Posters, Lobby Stills and the like. There are two Easter Eggs that I uncovered on this set, the First of which is on the Extras disc. After toggling through the seven selections that are present on the screen, you can move over to the Movie Title, Infernal Affairs. When you select this, you unlock a hidden reel of bloopers and outtakes. The Second, which is hidden on the first disc, is by far the most impressive. By going to the Chapter Select feature and toggling through to the last four chapters, you can select the Original Theatrical Ending, which plays normally on the disc, or the Alternate Ending(!), which is only viewable through this means. These are some very nice extras, and unlike a lot of Asian DVDs, most can still be appreciated even without a wealth of subtitles.



Conclusion: This is a fantastic DVD set, which actually lives up to its Special Edition title. For those expecting another kinetic action movie, you won't find it here. What you will find, however, is a smart and suspenseful thriller that asks questions about the nature of good and evil, the duality of man and the moral dilemmas created by the collision of two conflicting worlds. I've recently learned that there is an American remake on the way, with no less than Brad Pitt, Leonardo DiCaprio and Martin Scorcese attached. They sure do have a tough act to follow.
---
C O N T E N T

---
V I D E O

---
A U D I O

---
E X T R A S

---
R E P L A Y

---
A D V I C E
DVD Talk Collector Series
---
E - M A I L
this review to a friend
Sponsored Links
Sponsored Links