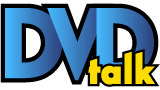 Il pistolero dell'Ave Maria (Gunman of Ave Maria)
Other // Unrated // February 8, 2002 // Region 2
List Price: $44.75 [Buy now and save at Co]
---
Note: This is an import title in NTSC format from Japan. Though available online and at many specialty shops throughout America, a region-free or Region 2/NTSC player is required when viewing this title.

Il pistolero dell'Ave Maria (1969) or, for the sake of clarity, Gunman of Ave Maria, is a real find, a Spaghetti Western that's way above average. Though short on action and blatantly imitative of both Leone and Morricone, the film has a good script unusually rich with character and contains clever plot twists. Though lacking Leone's go-for-broke visual style, it shares his operatic sensibility.


The film is a vengeance tale, set in Mexico. As eventually told in flashback, beautiful Anna Carrasco (Luciana Paluzzi) kills her famous General husband, Juan (Jose Suarez), in a massacre engineered with the help of a lover, Tomas (Albert de Mendoza). Twenty years after the killings, Anna and Juan's son, Sebastian (Leonard Mann), along with servant's son Rafael (Peter Martell/Pietro Martellanzo) set out to avenge Juan's murder.


It's difficult to pin down just why Gunman of Ave Maria is as good as it is. Director Ferdinando Baldi, like so many of his contemporaries, made the transition from peplum to Spaghetti Westerns without missing a beat, but his career is generally not regarded as anything special. He's discussed only fleetingly in Christopher Frayling's seminal book Spaghetti Westerns: Cowboys and Europeans from Karl May to Sergio Leone, and this film isn't mentioned at all. Baldi did direct Texas, addio/Texas, Adios (1966), released to Region 1 format by Anchor Bay. That film was very well made, though much more in the style of American Westerns than Italian ones. Conversely, Gunman of Ave Maria is almost classically Spaghetti. Though not especially in Leone's style, he does turn to some of his techniques, such as super-tight close-ups of actors's eyes, flash-cuts as reflections of memory, and Baldi seems to have a similar fondness for distinctively grotesque, sweaty faces.


The film's five writers came up with a remarkably cohesive screenplay filled with characters haunted by tragedy. After witnessing the massacre, Sebastian has suppressed his memories but remains haunted by the sounds of church bells tied in his subconscious to the killings. Rafael, who survived the mayhem, was later tortured (the film hints he was either castrated or made impotent by the trauma) and drinks to the point of blacking out rather than sleep with women he desires. The film has several clever plot twists, but be warned: the IMDB's cast list gives away a major plot point -- first-time viewers will want to steer clear of that reference source until seeing the picture.


As Il Cinema Italiano On Line helpfully points out, this Italian-Spanish co-production was released throughout Europe under myriad titles, which may partly explain its relative anonymity. In Spain it was called Tierra de gigantes ("Land of Giants"), in France it went out as Le dernier des salauds ("A Land of Bastards"), and in Germany it was released as Seine Kugeln pfeifen das Todeslied ("Its Balls Whistle the Death Tune" [?]).


[Reader David Ziel writes: "'Seine Kugeln pfeifen das Todeslied' translates into 'His Bullets Whistle the Tune Of Death.' This obviously tries to ripoff the German title of Once Upon a Time In the West: Spiel Mir Das Lied Vom Tod - 'Play Me The Tune Of Death.'" Thanks, David, for the interesting info!]


In America it was known both as Gunman of Ave Maria and Forgotten Pistolero. The Japanese DVD is sold under both the Italian title, as well as its original Japanese moniker, Abe Maria no ganman ("Gunman of Ave Maria").


Of the cast, only beautiful Luciana Paluzzi is familiar to mainstream audiences, memorable as villainous Fiona Volpe ("she's just dead") in the James Bond film Thunderball (1965), and for lesser fare like The Green Slime (1968). Perhaps at the actress's insistence, despite the passage of perhaps a dozen years, the 32-year-old wears no age makeup at all, unbelievably looking as old as the actress playing her daughter, Pilar Velazquez. Leonard Mann is very good as the tormented Sebastian; according to the IMDB, the actor now teaching for the Los Angeles Unified School District and still acts occasionally.


The film is surprisingly lavish with excellent art direction with an eye for period detail. Roberto Pregadio's score is so imitative of Ennio Moriccone that one would not be surprised if Morricone did in fact write the music under Pregadio's name.


Video & Audio


The Japanese DVD is an Imagica release, one of dozens of titles under their "Macaroni Western Bible" series. (The Japanese, who love the genre, call such films Macaronis, not Spaghettis). About two-thirds of these titles have either English subtitles or an English audio track, and the series includes a great many films unavailable in America and the U.K. Although some Italian posters list Il pistolero dell'Ave Maria as a CinemaScope release, the film definitely appears to have been shot flat. The DVD is matted to about 1.85:1 (without 16:9 enhancement, alas) and looks great composition-wise at this ratio. The image has very good color; posters bill Eastmancolor for the original prints and end titles identify the lab as Tecnostampa. Two audio tracks are included, one in the original Italian, the other English, both in Dolby Digital mono. The Italian track is very clean but undermixed; the English one is a bit scratchier but has more gusto. Subtitles are available in Japanese, Italian, and English. The English subtitles are good and seem accurate. There is no "subtitles off" option; viewers listening to the English audio will still have to choose one of the three subtitles.


Extra Features


The DVD has a nice selection of extras, most of it, unfortunately, is in Japanese only. Included is text on the Cast, Staff, and a Column detailing the film's production. A brief Gallery includes a few stills and poster art. Also included is a Trailer that is missing all audio and text. The trailer is in 4:3 matted format, cropped to 1.66:1, which is more likely the original theatrical aspect ratio. Finally, a 4:3 Interview with Director Ferdinando Baldi, filmed in Rome in 2001, is included. The interview is in Italian with Japanese subtitles only.


Parting Thoughts


In a genre with more than its share of undistinguished programmers, Il pistolero dell'Ave Maria rates well above average. With its emphasis on story and character instead of mindless action, the film seems ripe for rediscovery.


Stuart Galbraith IV is a Los Angeles and Kyoto-based film historian whose work includes The Emperor and the Wolf -- The Lives and Films of Akira Kurosawa and Toshiro Mifune. His new book, Cinema Nippon will be published by Taschen in 2005.
---
C O N T E N T

---
V I D E O

---
A U D I O

---
E X T R A S

---
R E P L A Y

---
A D V I C E
Recommended
---
E - M A I L
this review to a friend
Sponsored Links
Sponsored Links