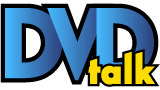 List Price: $22.95 [Buy now and save at Hkflix]
---
The Movies:
Please be aware that this DVD is an import and is coded for Region 3 DVD players. In order to view this DVD, you'll have to have either a Region 3 coded or Region Free DVD player. [Recommended Region Free Players] It will not play in standard Region 1 North American DVD players.
Sonny Chiba protégé Hiroyuki 'Henry' Sanada plays Seibei Iguchi, a humble samurai without much clout, making his way in feudal era Japan. With his wife having recently passed away, he lives a quiet life with his two daughters and his old mother, who is quite senile. In order to make ends meet, when he's not taking odd jobs as a samurai, he works as an accountant. His family is the only thing in life he cares about. This is obvious by his disheveled appearance and lack of personal hygiene. His appearance and overall lack of ambition causes the men he works with to give him the nickname of 'Twilight Seibei.'
Soon though, he runs into Tomoe (Rie Miyazawa), the first girl he ever loved and a lifelong friend of his. She was formerly married to a wealthy samurai, but has left him because he was physically and mentally abusive to her. Tomoe and Seibei fall in love, but he won't marry her because he feels he is too poor to give her a good life.
When the leader of Seibei's clan is killed, he's forced to face combat with a lone samurai. Despite the fact that he is less than thrilled with this idea, the code to which he still holds credence to demands he accept it.
The big winner at the Awards Of The Japanese Academy (it won in thirteen categories, including Best Picture, Best Actor, Best Actress, Best Cinematography, and Best Director), and nominated last year for best foreign film at the Oscars, The Twilight Samurai is one of those rare films that deserves all the praise lauded upon it. Much of that credit has to go to director Yoji Yamada and cinematographer Mutsuo Naganuma, who have created such a sumptuous and gorgeous looking film that it's almost impossible not to pay attention to. It's a quiet film with an epic scope that makes the culmination of the events that take place in the finale all that more important because of it. Plenty of sweeping shots of the beautiful Japanese countryside are contrasted with the squalid conditions in which Seibei resides, making for an interesting visual kaleidoscope.
The performances are also great, especially the two leads. Those only familiar with Sanada's action films from the seventies and eighties, for which he is best known at least in North America, will find much to admire about this very serious role which he handles with ease. Sure, it's fun to watch him bust heads at the side of Sonny Chiba in films like The Executioner and Ninja Wars but here he plays his role with such care and restraint that it almost feels like he's another person completely. Miyazawa is wonderful as Tomoe. Her plight is believable and almost too real at times.
Those expecting the relentless action and bloodshed of better known samurai films as the Lone Wolf And Cub or Lady Snowblood films, the finale is no less tense because of it. While essentially a love story, the film also plays off on the very nature of a man who will do whatever he has to in order to support his family, even if it means going against the system he is supposed to believe in.
The DVD

Video:


The Twilight Samurai is presented in its original aspect ratio of 1.85.1 and is enhanced for anamorphic television sets. The picture is nice and sharp with great color definition and rich, deep black levels. Flesh tones look lifelike and natural and there is a high level of detail throughout. Compression artifacts are never a problem and there is only a slight hint of edge enhancement that peeks out in a few scenes to complain about, and one or two interior scenes that look just a shade too dark. Having seen this title before via a 'gray market' release last year, there's no comparison and the difference in picture quality alone makes this release well worth the upgrade for those of you out there who may also have acquired the aforementioned bootleg.
Sound:
There are three audio tracks on this release – Japanese Dolby Digital 2.0, Japanese Dolby Digital 5.1, and Cantonese Dolby Digital 5.1. Optional subtitles are available in English (typo free), and Cantonese but they can only be selected from the menu screen, not during the film itself. As long as you've got the hardware to support it, the Japanese 5.1 track is the way to go on this release. The 5.1 mix on this release is damn near perfect. It's not too aggressive and the surround channels are used more to add depth to the presentation than to show off your speaker setup, but when they're needed, you know they're there. Dialogue is crystal clear and plenty of nice channel separation makes this DVD a treat to listen to.
Extras:
Trailers are included for A Class to Remember, The Yellow Handkerchief, Tora-San Our Lovable Tramp, Tora-San's Cherished Mother, Tora-San, His Tender Love, Tora-San's Grand Scheme Tora-San's Runaway and Tora-San's Shattered Romance. There is also a filmography for Yoji Yamada included on the DVD as well.
Final Thoughts:
The Twilight Samurai is a beautifully made film that totally deserves to be seen by a wider audience. It's very well directed with gorgeous cinematography and great performances. The DVD from Panorama looks and sounds great, and despite the thin extra features, comes highly recommended.
Ian lives in NYC with his wife where he writes for DVD Talk, runs Rock! Shock! Pop!. He likes NYC a lot, even if it is expensive and loud.
---
C O N T E N T

---
V I D E O

---
A U D I O

---
E X T R A S

---
R E P L A Y

---
A D V I C E
Highly Recommended
---
E - M A I L
this review to a friend
Sponsored Links
Sponsored Links