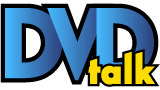 Other // PG // August 16, 2004 // Region 2
List Price: $29.16 [Buy now and save at Sendit]
---
Note: This is an import title in PAL format from the United Kingdom. Though available online and at many specialty shops throughout America, a region-free or Region 2/PAL player is required when viewing this title.

Fans of classic British fright films know that when Christopher Lee and Peter Cushing appear together in a movie, especially in one directed by Terence Fisher, the results are bound to be interesting, even in a picture as minor as Night of the Big Heat (1967). Though its title suggests a Mickey Spillane Mike Hammer movie, the film in fact is a low-key science fiction tale. In the U.S. it was given the more descriptive (if hyperbolic) title Island of the Burning Damned where, in one of the great mismatched double-bills, it was paired with the trippy kiddie film Godzilla's Revenge. (In Britain the double-bill was equally bizarre: Night of the Big Heat was top-billed over Elio Petri's The Tenth Victim.)


The story takes place in mid-winter, on a small British island, Fara, inexplicably in the midst of a concentrated heat wave, with temperatures well above 90 degrees Fahrenheit -- and rising. Most of the action is set in and around a small inn, which novelist Jeff Callum (Patrick Allen) runs with wife Frankie (Allen's real-life wife, Sarah Lawson; the two would subsequently appear in The Devil Rides Out). As the film opens, Jeff's former mistress, Angela (Jane Merrow), arrives unannounced as Jeff's new "secretary." The tension between the three is fueled by the extreme heat and strange happenings all over the island.


Besides the stifling temperature, sheep are dying mysteriously, people are beginning to disappear, phone lines are going dead and television reception is practically nil. Connected somehow to all this is the inn's mysterious visitor, haughty Godfrey Hanson (Christopher Lee), who wanders about the island with armloads of camera equipment and setting traps when he's not locked in his room conducting unexplained experiments. (Spoilers) Eventually, it's learned that everything is tied to the vanguard of an alien invasion by blob-like extra-terrestrials.


Though obviously made on the cheap, the film is not a bad little thriller. It wisely confines its story to a small island with a limited number of characters and locations. (The company made the not-dissimilar Island of Terror the previous year.) There's a thin line between tasteful restraint by limiting the monsters' appearance and not having the budget to come up with anything better, and between admirable ambiguity and confused scripting. But Night of the Big Heat is mostly the former, and very much in the Quatermass vein. Viewers looking for more conventional movie monsters may be disappointed, but the picture does generate some interesting suspense. Mostly the monsters are heard rather than seen, in high-pitched, ringing-like wails, like the early scenes in Them! (1954). The growing threat is subtle and methodical, of the type best exploited by Stephen King in his somewhat similar The Mist.


It's a film where, until near the end, the suspense lay in its characters trying to understand the nature of the menace, rather than just looking for a way to stop it. Writers Ronald Liles, Pip & Jane Baker, in adapting the novel by John Lymington (nee John Newton Chance), carefully establish a small band of characters, infusing them with enough personality that we become interested in them by the time the presence makes itself known. The build-up to the more fantastic happenings is reasonable, and the creatures themselves, though conventional (in the movie sense) glowing blob monsters the size of giant tortoises, the dangers they pose are somewhat unusual.


Christopher Lee is well cast, as a scientist notably short on people skills and with his usual stuffed-shirt pomposity. That Godfrey becomes the film's unlikely hero is something of a minor twist on what was by then an overly familiar role for Lee. Peter Cushing, given Guest Star billing, has a substantial supporting part (he's on screen not that much less than Lee, actually) as a local doctor, and is very good.


Allen, Lawson, and Merrow are saddled with conventional roles, though all three actors rise above the material. The better-than-usual cast also includes Kenneth Cope, Percy Herbert, and British cinema's favorite old coot, Sydney Bromley. Malcolm Lockyer's score is mostly conventional, but the title theme and several other cues are jazzy and evocative.


Fisher's direction is uncluttered and uncomplicated. His main achievement is in convincingly conveying the stifling, oppressive heat, this despite the fact the film was shot over several especially cold weeks in mid-February.


Video & Audio


DD Video's release was delayed, apparently more than once, so that better elements could be located. Such efforts should be commended, particularly for low-budget, self-distributed films such as this, whose elements probably languished, untouched for years in a vault somewhere. The 16:9 enhanced image is mostly impressive. Colors are a tad faded, and there are splices (though no obviously missing frames) here and there, especially at reel changes. Conversely, Night of the Big Heat very much has the look and feel of 35mm film, preferable in some ways to modern digital scrubbing. The mono sound is very clean and clear.


Extra Features


Credit DD Video with another terrific package of supplements. As they had done with The Quatermass Xperiment, The Dick Barton Trilogy and other titles, Night of the Big Heat comes with an extremely lavish, full color 24-page booklet. This booklet is terrific, going into considerable detail on the film's literary origins, its production, quotes from news articles and reviews, credits and a bibliography, and includes a special "chapter" on actress Jane Merrow.


The DVD also features a delightful Audio commentary with star Christopher Lee, screenwriters Pip & Jane Baker, and film historian Marcus Hearn. This is an excellent track, full of insight, information, and warm nostalgia. Big studios like Warner Bros. really ought to give commentaries like this a listen. Hearn, who really knows his stuff, exemplifies the enormous advantage of having someone in on the commentary prompting its participants and keeping them on track, while at the same time offering useful and/or fascinating information about the film onscreen.


Finally, the DVD includes a small Gallery of stills, and a quartet of trailers: The Abominable Snowman (in 4:3 letterbox format), Captain Kronos, Vampire Hunter (4:3 full frame), Frankenstein and the Monster from Hell (16:9 enhanced), and Quatermass and the Pit (4:3 matted).


Parting Thoughts


Night of the Big Heat is short on monsters but long on well-developed characters and carefully constructed suspense. It's not a classic of the genre, but it's not bad, either.


Stuart Galbraith IV is a Los Angeles and Kyoto-based film historian whose work includes The Emperor and the Wolf -- The Lives and Films of Akira Kurosawa and Toshiro Mifune. His new book, Cinema Nippon will be published by Taschen in 2005.
---
C O N T E N T

---
V I D E O

---
A U D I O

---
E X T R A S

---
R E P L A Y

---
A D V I C E
Recommended
---
E - M A I L
this review to a friend
Sponsored Links
Sponsored Links