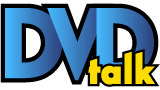 ---


"This is a great show!"


The Movie:


You might think that the quote on the front cover of the 2003 Hong Kong police thriller Breaking News was a blurb from some random movie critic. In fact, it's a line of dialogue taken from the movie, as HK police inspector Rebecca Fong tries to manipulate the media coverage of an ongoing hostage crisis. It's a bluntly cynical analysis of the situation, reflecting her desire to turn a life-or-death emergency into a favorable public relations stunt for the police department. Johnnie To is a prolific director whose output over the years has been hit-or-miss depending on how personally he is involved in each project. His recent PTU is a favorite of mine, which he followed up with a silly and confusing martial arts picture called Running on Karma. Breaking News returns him to top form. It's a smart, exciting, and potent thriller with keen insight and social commentary.


The movie begins with a bravura 8-minute opening shot that is almost mind-blowing in its complexity. Imagine the most elaborate tracking shot that DePalma or Scorsese ever attempted and place it in the middle of a full-tilt HK action sequence in which an entire city block erupts into war zone chaos. It starts quietly enough, with two detectives staking out the building where some suspected thieves are operating, but when a pair of unknowing beat cops passing by happen to stop one of the crooks for a minor traffic violation, this makes everyone nervous and before you know it all hell has broken loose. Shots are fired, armed bandits with machine guns pop out from every direction, snipers appear on the rooftops, cars explode left and right, and the camera is all over the place, swishing and swooping to keep up the action, never cutting away. It's a mini movie all on its own, and a hell of a way to start the picture.


Things don't let up from there. The criminals flee to a crowded apartment building, taking the complex over and holding one family hostage. This is when Inspector Rebecca arrives on the scene and, reeling from the PR backlash of civilians complaining on the news about their unsafe streets, attempts to "direct" the crisis from her control center, feeding the news broadcasts carefully choreographed images of heroic police officers rushing in to take charge of the situation. Even though real people's lives hang in the balance, to Rebecca the whole thing is just a publicity event to be handled. This extends to ridiculous extremes such as taking exit polls of fleeing residents: "How do you rate the evacuation?"



For their part, the criminals respond in kind using cell phones, a web cam, and an internet connection to send their own equally biased depiction of the events to the same news channels, including footage of them treating their hostages kindly and sitting down to a nice meal in the middle of the siege. So goes back-and-forth a technological and psychological media battle between the two sides, each trying to manipulate public sympathy for their cause. Caught in the middle of all this is a young cop whose squad has gone into the building against Rebecca's orders, seemingly the only ones who care more about catching the criminals and saving lives than about how they look on TV.


In recent years, the Hong Kong film industry has churned out many silly, overblown action movies loaded with hyperkinetic stunts and violence but with little attention paid to the quality of their scripts. Johnnie To continues to break that mold. At barely 90 minutes, Breaking News is a short but tightly wound thriller, smart and action-packed. It moves along at a breakneck pace yet still manages to develop interesting, complex characters. This is Hong Kong cinema at its best.


The DVD:

Breaking News has not been picked up for American distribution at the time of this writing, but is available on a region-free NTSC disc from Media Asia that will function in any American DVD player. The disc can be found at a variety of Hong Kong retailers for less than $15.



Video:

The movie is presented in its theatrical 2.35:1 aspect ratio with anamorphic enhancement. The picture transfer is reasonably, though not exceptionally sharp. Fortunately, I noticed little distracting edge enhancement. Compression quality is acceptable. Black level is a little on the light side, but shadow detail is very good (this isn't a particularly dark film) and colors look fine. It's a decent-looking disc all around, if not exactly eye-popping.


Audio:

The original Cantonese-language soundtrack is presented in both Dolby Digital-EX and DTS-ES Matrix audio options. The center rear channel doesn't get a whole lot of use, but nonetheless this is an energetic soundtrack with gunfire ricocheting between the left and right rear speakers all the time. Some deep bass provides a nice kick during gunshots and explosions. However, I never felt that the sound mix was as subtly detailed or immersive as the DTS track on the DVD for To's PTU. That shouldn't be taken as a knock against it, though, as few discs live up to that standard. It's a perfectly fine action movie soundtrack.


A Mandarin dub has also been provided in Dolby Digital-EX. Subtitles are available in English, Traditional Chinese, or Simplified Chinese. The English translation is adequate, with a few noticeable typos and grammatical mistakes but nothing severe enough to affect its coherency overall.


Extras:

For some reason, the DVD keepcase comes packaged in a cardboard sleeve that is actually a complete box that closes on all sides, rather than the usual slipcover with one end open. It's kind of annoying.


The disc has a small selection of supplements, but unfortunately little with English translation. There is a 2-minute deleted scene in non-anamorphic widescreen, with audio only from the Mandarin dub and no option for English subtitles (only Chinese subtitles are offered). Following this is a 3-minute Behind the Scenes featurette, again with only Chinese subtitles. Some of the footage in the featurette of To directing is pretty interesting, though. For the video features, lastly we get a theatrical trailer in 2.35:1 anamorphic widescreen but no subtitles at all.


Also included in text format is a plot summary (in English) taken directly from the back of the DVD case, and a cast & credits list in Chinese text. Neither is particularly useful.


No ROM supplements have been included.


Final Thoughts:

Breaking News is a terrific edge-of-your-seat thriller with fantastic action scenes and a great plot. The DVD has fine picture quality and a nice DTS track. For $15 or less, it can't be beat. Fans of HK cinema are advised to give it a look.


Related Articles:

Breaking News (U.S. release)

Election

---
C O N T E N T

---
V I D E O

---
A U D I O

---
E X T R A S

---
R E P L A Y

---
A D V I C E
Highly Recommended
---
E - M A I L
this review to a friend
Sponsored Links
Sponsored Links