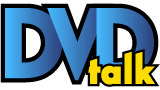 List Price: $29.99 [Buy now and save at Yesasia]
---
"His failure towers over other men's successes."


The Movie:

It's a disturbing trend, but every year certain movies become fashionable to disparage, regardless of whether they are actually any good or not. Bandwagons are formed and critics are compelled to jump on for fear of losing the public's trust. What credibility will you have once you're labeled as the guy who didn't badmouth Beyond the Sea, or The Brown Bunny, or Alexander? Are the movies really that bad? Does it matter? Their awfulness soon achieves a sort of mythic proportion, and through the power of suggestion myth becomes reality. Audiences are turned away, scoffing at the very notion that anyone could want to see a movie they "know" to be bad, and those that actually buy a ticket do so in anticipation of picking apart every little flaw so that they can tell their friends, "Yes, I really did see that piece of trash, and just let me tell you how terrible it was".


It always starts with negative industry buzz. A production goes over budget or over schedule. Audience reaction to the first trailer isn't as excited as hoped. Details of the script leak out and a false controversy is created to justify an impression that the movie's going to bomb. And then it does. Oliver Stone's epic recreation of the life of Alexander the Great thus became one of the biggest financial disappointments of 2004, less than a quarter of its $150 million budget earned back at the U.S. box office. The critics, having braced themselves in advance by writing positively scathing diatribes against it, sat back and smugly declared, "I told you so". Even Roger Ebert, whose initial review of the movie, though negative overall, was more balanced than most in assessing its strengths and weaknesses, jumped on that bandwagon to declare it the #1 Worst Picture of the Year in his annual wrap-up. The worst picture of the year? In a year that gave us Catwoman, Anacondas: The Hunt for the Blood Orchid, and Little Black Book, we're supposed to believe that Alexander was the worst that came out in 2004? Could Mr. Ebert possibly be overcompensating for getting caught with his pants down as the only critic in the world who said nice things about Gigli the year before?


Oh, how much fun it is to watch the mighty fall. Oliver Stone has two directing Oscars on his shelf and was once a powerful force in Hollywood, but boy do people just hate him. They hate his politics, they hate his arrogant attitude, they hate his deliberately bombastic movies, and they pounce like tigers at the first opportunity to declare him washed up. Alexander was exactly that opportunity. A labor of love that the filmmaker spent years developing and quite a lot of money bringing to the screen, the project nonetheless seemed an incongruous fit for Stone, having no connection at all with his pet obsessions of American politics or the Vietnam war. Once word spread of some questionable casting decisions and a rumor that the movie would feature hours of footage of Colin Farrell having gay sex with little boys, that was all it took to drive the nails in the coffin.


But just how bad a movie is Alexander? Frankly, it's actually pretty good. Honestly, it is. Of all people, Oliver Stone may have seemed out of his element making a sword & sandal movie like this, but in fact turned out to be perfectly suited to this tale of violent warfare and political intrigue.


It's true, Stone makes mistakes. Colin Farrell, though trying really hard not to look too much out of his depth, is clearly miscast as Alexander. Angelina Jolie, in real life only one year his senior, plays Farrell's mother; while most of her time in the movie is spent with a child actor playing the young Alexander, she does share a few scenes with Farrell and apparently everyone was afraid to put on enough old age makeup to sell the effect. Whatever accent Jolie thought she was delivering is also a mystery for the ages. Her mad gypsy snake charmer performance is kind of fun but not entirely appropriate. Farrell barely tries to hide his Irish brogue at all, but you've got to give Stone credit for consistency is having the young Alexander speak in the same Irish lilt. This being an American film about ancient Greece, naturally everyone else in the picture speaks with a British accent. Stone also makes a very odd structural decision to skip past the most important event in Alexander's life, his ascendancy to the throne, and flash back to it much later in the film. This is frustrating at first, and feels like the print is missing a reel, but does pay off in interesting ways by directly comparing the beginning of his reign to the end.


And then there's "the gay thing". Yes, the movie attempts to address the historical fact that in ancient Greece it was common and acceptable for men to sleep together as well as with women. Stone tries not to shy away from this, but at the same time is afraid to go all the way with it. The result is a bit wishy-washy, consisting mostly of speeches about the difference between men lying with men in lust or "in knowledge", and a lot of longing glances and a few hugs between Alexander and his best friend Hephaistion, the only one who truly understands him. Notorious lothario Farrell looks uncomfortable in these scenes, and Stone seems to be a lot more interested directing the only sex scene in the movie, a fully heterosexual romp with a topless Rosario Dawson. It's a damned-if-you-do-damned-if-you-don't scenario for Stone, to be sure; if he ignores this side of the character, he'd be accused of intellectual fraud, while showing too much of it would bring charges of lurid exploitation or promoting a "homosexual agenda". He tries to have it both ways but obviously failed, as word of the movie's rampant gayness scared off plenty of viewers regardless of how it's actually depicted in the film.


But there are so many good things too. The movie is beautifully photographed with a vivid clarity that puts to shame the overly filtered stylization of most films about the era. Unlike a Gladiator or Troy, the movie utilizes a palette of more colors than just brown. The wardrobe and production design are suitably lavish for an epic of this scope, and the picture is filled with many startling images. A close-up of the Persian king's face in the midst of battle is so dynamically composed that it lingers long after, and Stone dreams up a truly wondrous vision of ancient Babylon. The score by Vangelis, a mixture of orchestral and electronic music, was deemed inappropriate by some, but has an evocative, majestic sweep.


And the battles, my lord the battles. Huge, epic, brutal, primal, chaotic, dazzling. Stone orchestrates the ancient warfare magnificently, favoring a real cast of thousands over digital recreations of such. They are bloody and gorgeous. When the Greek army invades India and encounters elephants for the first time, gigantic monsters they'd heard about only in legend and half believed couldn't possibly be real, the abject terror in the ensuing mayhem is palpable.


Even at three hours in length, the film doesn't feel padded or dull. It tells a fascinating story about a very complicated individual plagued by demons yet driven to greatness, who rose from bastard child of Macedonia to ruler of almost the entire known world in his short lifetime. Alexander dreamed of uniting the whole world under one rule for the betterment of all, and through sheer force of personality almost did it. No one else could have achieved what he did, evidenced by the fact that after his death the empire fell promptly apart and split into various factions that never reunited. As his legend grew, Alexander the Great became more myth than man, and Stone's film tries to show both sides. The movie is flawed, certainly, but it's a worthy, literate historical epic, made with an order of magnitude more intelligence, more creativity, and more vision than that mediocre piece of hackwork Gladiator that won a bunch of Oscars a few years before. These days it seems that if a movie isn't immediately perceived as perfect in every way, it's dismissed out of hand as worthless garbage and forgotten. The world needs more room for imperfect but interesting movies. Alexander is exactly that.


The DVD:

Although its American DVD release has been delayed to August to give Oliver Stone time to put together a Director's Cut that will actually remove some of the gay bits from the movie to make it more palatable to American audiences, Alexander has already been released in Asian markets in its original 175-minute theatrical cut form. The Hong Kong DVD distributed by Panasia Films Ltd. is available in three forms: a standard 2-disc edition with a small selection of bonus features, a 3-disc Special Edition that includes an extra documentary, and a 3-disc Limited Edition (only 2,000 sets produced, already out of print) with nicer packaging.


The Limited Edition comes housed in a slipcover box, and the interior folds out to a map of the ancient world. The set includes a faux-leather certificate of ownership and 4 movie-themed postcards.


All of these discs are hard-coded for Region 3 playback and will require compatible equipment to view.



Video:

Although the theatrical print of Alexander that I saw was gorgeous and vivid, the Region 3 DVD barely does the movie's photography any justice. The 2.35:1 anamorphically enhanced video transfer has nice colors and contrasts, but is heavily filtered and lacking in detail. Close-ups look decent but wide shots are soft and blurry. The presence of some minor edge enhancement adds to the overly processed appearance.



Worse still is the thoroughly incompetent disc authoring. The movie is split to 2 discs, presumably for better digital compression quality (though it really isn't that impressive). Both the layer change on the first disc and the platter break are bluntly cut and actually lose portions of the movie. The side break cuts out mid-sentence during one of Alexander's speeches and jumps right to an obnoxious "To be continued in DISC 2" placard. The second disc picks up at the beginning of the next scene. This is completely unacceptable.



Audio:

The one big advantage to the Hong Kong disc is that it presents the movie's soundtrack in both Dolby Digital 5.1 and DTS 5.1 surround (a Dolby 2.0 track is also available). Strangely, the disc actually defaults to the DTS option, which is the first time I've encountered that. Considering that the American DVD is going to be distributed by Warner Bros., a DTS mix is essentially out of the question there. Both of the 5.1 tracks are extremely loud and dynamic, with particularly impressive use of the surround channels during the battle scenes. The score also has a nicely enveloping sweep. Bass is a little rumbly but does not extend as deep as hoped on either track.



Comparing the Dolby to DTS, the DTS has slightly better impact and envelopment. Neither quite achieves the clarity of the best reference-quality soundtracks, however. I have heard other Dolby Digital tracks as good as or better than this DTS mix. When the Region 1 release does come out, there is some possibility that its Dolby Digital quality could exceed either of the options on this disc. Even if winds up being exactly the same as the Dolby mix presented here, that would still be fairly impressive. Given the video quality and authoring flaws mentioned above, improvements in those areas would certainly outweigh any benefit of the DTS sound this disc offers.



English subtitles have been provided, along with both Traditional and Simplified Chinese.



Extras:

Disc 1 begins with a long, unskippable copyright notice before transitioning to its overly-loud menus. No supplements are located on this disc. On Disc 2 we have a 12-minute Making of Alexander featurette in non-anamorphic letterbox. This is standard Electronic Press Kit material, featuring the usual interviews and behind-the-scenes footage. Nothing too exciting or informative is found in it. Following that are 13 minutes of B-Roll behind-the-scenes footage without narration.



We then have 11 separate Interviews with the major cast and crew of the movie, each running between 1 to 6 minutes. Colin Farrell mumbles too much and appears to be drunk (big surprise). Some of these interviews are repeated from the Making-of piece, and each one is intercut with lengthy clips from the movie, not always in any way related to the subject of the interview. There are too many clips that go on too long, and the several of the clips are repeated over and over from one interview to the next. I recommend that you keep your hand on the fast-forward button. Finishing the disc is an anamorphically-enhanced Theatrical Trailer in its original 2.35:1 ratio.



If you buy one of the 3-disc sets you'll also get the 73-minute documentary Fight Against Time: Oliver Stone's Alexander, directed and narrated by Stone's college-age son, who followed him around during production. The piece attempts to capture a state best described as organized chaos. Rather than the usual objective documentary format presenting the facts of what happened, this is more of an impressionistic depiction of the production. It is very film-school pretentious in style and execution, not particularly substantive, and seems to go on forever. The only part of real interest is a brief scene in the middle where Stone responds to criticisms of heavy-handedness in his films.



No ROM supplements have been included.



Final Thoughts:

Reviled upon its initial release, Oliver Stone's Alexander is neither the masterpiece that the director wanted it to be nor the disaster that critics and audiences called it. It is a good, worthy, and interesting though flawed historical epic. Hopefully it will be given some shot at re-evaluation on home video.



I liked the movie more than most, but this seems to be a film that polarizes many viewers, so it's hard to recommend enthusiastically. The quality issues of this DVD certainly disqualify it from meriting a purchase. Stick with a rental for now, and wait for the upcoming Region 1 editions, which will be released in separate theatrical cut and Director's Cut versions.



Related Articles:

Alexander - Director's Cut (Region 1)

Alexander Revisited - The Final Cut (Region 1)

Alexander (Region 3 Collector's Edition - Korea)

World Trade Center (HD DVD)
Sponsored Links
Sponsored Links