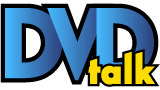 36th Chamber of Shaolin, The
List Price: $24.99 [Buy now and save at Yesasia]
---
Movie genres spring forth and thrive. Every so often a film comes along that causes ripples in the genre, effectively adding a new spark, a new life. For westerns, that is the case with A Fistful of Dollars. For science fiction, 2001: A Space Odyssey. For horror, something like Halloween. It is safe to say, that The 36th Chamber of Shaolin (1978, aka. Master Killer, Shaolin Master Killer) did the same for martial arts films. It wasn't that the film did anything different, but its place in legendary status due to pure craftsmanship. In terms of martial film history, it solidified both Liu Chai Liang as a premiere martial arts director and Liu Chia Hui (aka Gordon Liu) as a star performer.



Liu Yu-de (Gordon Liu- Fist of the White Lotus, Kill Bill Vol 1 & 2) is just a simple student with a fish restauranteur father. His teacher is a staunch opposer of the occupying Manchu forces, and Lui Yu-de and a few fellow classmates are made sympathetic to the rebellion. They begin to carry messages for the rebels, but when their actions are uncovered they (and their families) are rounded up, captured and killed, and Liu Yu-de narrowly escapes.



Injured and alone, he makes his way to Shaolin temple and sneaks into the monastery. Though he is initially there for the wrong reasons, out of spiteful hatred and driven towards revenge, his determination wins the head abbot over. Lui Yu-de is renamed San Ta and begins to live the rigorous life of a monk.



After spending a year sweeping and praying his days away in the lowest ranks, San Ta beings to train in the Shaolin temples notoriously secretive fighting arts via the temples thirty-five chambers of training. San Ta perseveres as he faces the various obstacles which hone his spirit, mind, and body through rigorous challenges and spiritual quandaries. He takes what he has learned and begins a new quest that no other monk has tried, to create a thirty-sixth chamber outside the temple walls, to train others in Shaolin's martial ways.





One of the great martial film plot devices is the transformative power of martial arts. Films like The One-Armed Swordsman or Five Fingers of Death use the approach of a master fighter becoming crippled and then overcoming their disfigurement, but the other side is that of the Average Joe who goes from zero to hero. The 36th Chamber of Shaolin is perhaps the ultimate case of the common schlub transforming himself through martial arts, not only physically, but mentally and spiritually, as well. It is one thing for a hero to strengthen the sinews of his muscle, quite another to have that same hero reach a transcendence of the soul and mind. In that same sense, San Ta's purpose is greater, not just single-minded revenge on an oppressor but the opportunity to teach others, to transform the masses and equip them with the means of fighting for themselves.



While the history and tales of the Shaolin temple were always fodder for martial films, The 36th Chamber of Shaolin is perhaps the best merger of traditional kung fu action and training scenes combined with some tiny doses of philosophy. The character of San Ta is a combination of two different figures from tales relating to the temple. The structure of the film is fantastic. It is a basic three act structure, with the second act taking up two thirds of the film. First we have the basic setup/introduction of our main character and threat, then the Shaolin training and his evolution, and finally our conclusion as he takes what he has learned and comes into conflict with the bad guys. With the main focus of the film being the main characters spiritual enlightenment and physical refinement, it becomes less a traditional kung fu revenge piece and more a tale of rebirth and redemption.



Along with Chang Cheh and Chor Yuen, Liu Chai Liang was one of the Shaws signature directors. Liu Chai Liang's talent within action cinema set him apart from his contemporaries. As a trained and very skilled performer/choreographer himself, he often eschewed the marathon fight scenes and boiled his action down to pitch perfect length and more traditional stylings. While we aren't privy to every chamber (that would make for an epic length film), the imagination behind what we are shown is great, from leg, head, and arm strengthening, to weapons, balance, and reflexes. As a performer, Gordon Liu would find himself forever living up to his stalwart monk hero, therefore he's had to keep his head shaved for all these years. But, it is a great performance of steely-eyed focus and unyielding dedication, the kind that shows you that martial ats actors could be capable of more than being lunkheads doing some kicks and punches.



The DVD: Celestial



Picture: Anamorphic Widescreen. The remastering process has significantly cleaned up the dirt and wear and tear on the print, leaving it spot free. Color and sharpness details are also well-rendered. Though, the contrast tends to lean a tad too dark and the color a bit too blue, this is the best the film has looked in ages. Compared to the previously available prints, it is like night in day in terms of improvement. Technically, they miffed it on the anamorphic conversion process with their first few batches of titles, including this one, so there is some blurring.



Sound: Cantonese or Mandarin Remastered 2.0 Stereo tracks with optional Chinese, English, Malaysian, or Indonesian subtitles. An original soundtrack option seems to elude the folks at Celestial. Fortunately, 36 Chambers fares better than some of their other blatant overdone remixes. Aside from some added atmospheric fx (damn crickets chirping, something they've inserted into 60% of their remasters), the films dialogue, action, and score remains much the same. The subtitles have some minor grammatical errors.



Extras: Slipcase-- Orignal and new trailer for the film, plus other (new) trailers for other Celestial/Shaw Bros. releases.-- Photo Gallery and Original Poster-- Production Notes and Cast Bios with selected filmographies-- Featurette "Shaolin: A Hero Birthplace" (16:00). Features Gordon Liu discussing the film, delving into a little history; though interesting, it is a bit basic.



Conclusion: The debates in the kung fu community over Celestials less than reverent treatment of the Shaws catalog still rage. Justifiably so, thank god. To outright condemn the DVDs because of soundtrack tinkering and other remastering issues seems a tad harsh, especially from a community that was largely exposed to the Shaws films via Americanized prints and grey market bootlegs. It ain't a perfect world folks, and if you are waiting on perfection, then you're in for a long goddamn wait.



Still, Celestial deserves heavy boos. If not for the Shaws tight grip and refusal for so long to officially release the films for the home market, it would be hard to stomach the often shoddy way Celestial has been digitizing the Shaw catalog. But, I liken it to this scenario. What if Ted Turner flat out refused to release black and white versions of all the films Turner colorised? Would you deny yourself, or try grin and bear it? So, while my love and respect for the films hates the remastering fumbles, my hunger for the films allows me to swallow the less than perfect treatment.



So, that is the bottom line. It isn't perfect, but it is the best version available. For fans, it is the way to go if you want the movie, a classic film, in every sense of the word.
---
C O N T E N T

---
V I D E O

---
A U D I O

---
E X T R A S

---
R E P L A Y

---
A D V I C E
Highly Recommended
---
E - M A I L
this review to a friend
Sponsored Links
Sponsored Links