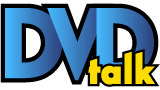 List Price: $15.49 [Buy now and save at Hkflix]
---

Mr. Vampire (1985) is nothing short of a Hong Kong classic, an Old School action comedy with a generous dose of horror to boot. Produced by the legendary Sammo Hung, it arrived on the scene in time to signal the renewed vigor of the Hong Kong film industry, released the same year as Jackie Chan's Police Story and predating John Woo's A Better Tomorrow which would really kick things into high gear. Director Ricky Lau states in an interview on the disc that stakes were high as the film's budget skyrocketed during production and would need to recoup a lot at the box-office. As it turned out, the film did so well that it spawned so many sequels and imitators (including Mr. Vampire 2), each of varying degrees of quality, which was even impressive by Hong Kong standards.


Taoist sifu (teacher) Gau (the amazing Lam Ching-Ying) has been asked by the wealthy Yam family to rebury their patriarch, as poor "feng shui" is depleting their fortune. Upon unearthing the old fellow, it seems that 20 years spent underground has had no ill effects upon the corpse, except for its razor sharp blue fingernails and its insatiable lust for blood. That's right, the elder Yam has turned into a vampire. Gau realizes this and entrusts his assistants to affix various spells and charms on the casket to prevent the monster from getting loose. As the film demonstrates, the placement of parchment bearing spells, or even symbols drawn in blood, on the creatures' foreheads paralyze them instantly. But Gau's assistants, Choi and Chou, are a couple of bumblers who make a crucial mistake that releases the undead Yam.


Choi gets himself bitten by the ill tempered ghoul and must then dance on sticky rice to try and draw out the vampirism. Meanwhile his partner-in-crime Choi is seduced by a ghostly vixen and as if that's not bad enough, once dead bodies start turning up a dim-witted constable arrests Gau under suspicion of murder. After an absolutely hilarious and breathtaking fight scene in the jailhouse, Gau's name is cleared and he can get back to saving his assistants and putting the elder Yam to rest… for good. In order to do this, he must first face the female ghost who's bewitched Chou. During their climactic showdown sifu Gau, in true Hong Kong fashion, even has to fight her disembodied head. The finale includes more hopping ghouls, spiritual kung-fu, slapstick comedy and hair-raising predicaments than any ten films combined and still packs one helluva punch even after 20 years.


It's amazing how well this film has withstood the test of time. While much of the physical humor and stunts will always be timeless, even the crude wirework and physical effects look good in this age of "bullet time" and ever increasing CGI special effects. Lam Ching-Ying's amazing physical presence on screen also plays a big part in the films popularity, although Lam himself felt typecast by the role of Gau, playing similar characters (in no less than eight sequels and knock-offs of Mr. Vampire) in close to 15 films before his untimely death, at the age of 45, from liver cancer in 1997.


The DVD:


Picture: This is the digitally remastered edition and it clearly shows. Fortune Star released both versions of this film and have greatly improved upon every aspect of this edition. The film is presented in a 1.78:1 anamorphic widescreen transfer. The print looks like it could have been struck yesterday, with a clean, clear picture and rich colors. There is a little grain, but that is probably due to the type of film stock used.


Audio: There are four audio tracks included on this DVD. A Cantonese Dolby Digital 5.1 Surround Track, a Cantonese DTS track, a Mandarin Dolby Digital 5.1 Surround Track and the original Cantonese 2.0 Stereo track. I listened to the Cantonese 5.1 track and it was phenomenal. The dialogue and sound effects were crisp and the music was very atmospheric and sounded better than ever.



Extras: Extras include an interview with Director Ricky Lau, a photo gallery and two trailers for the film: the remastered theatrical trailer and a newly edited "Americanized" trailer, which is much shorter.


Conclusion: It's about time that this keystone of '80s Hong Kong cinema finally received the DVD treatment it deserved. While it was great to have the film in all it's restored glory, as well as the insightful interview with Ricky Lau, I still wished that Fortune Star could have gotten their hands on some of the other extras I've seen floating around for this release. Specifically I am talking about a video tribute piece to Lam Ching-Ying that Sammo Hung and Chin Siu-ho produced and has been included on other releases of this film. That's just nitpicking though, as this presentation is just the thing to please longtime fans of the film and attract the curious. Highly Recommended.
---
C O N T E N T

---
V I D E O

---
A U D I O

---
E X T R A S

---
R E P L A Y

---
A D V I C E
Highly Recommended
---
E - M A I L
this review to a friend
Sponsored Links
Sponsored Links