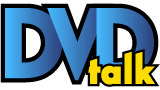 List Price: $12.99 [Buy now and save at Yesasia]
---
The Movie:

I personally haven't sat down to watch a Hong Kong crime film in a long time, mostly because so many have come out that the genre is flooded it seems. Directed by Wong Jing, Colour of the Loyalty may share a similar style of name to Colour of the Truth but in reality the two have absolutely nothing to do with each other. Well, aside from the fact that they are both Jing's work.


For many years Jing has been writing, producing and directing in Hong Kong but most of his material seems to be hit or miss in terms of quality. Taking on five or more projects in a year isn't unusual for Jing and he certainly keeps himself busy. For the most part at least it seems that quantity is not better than quality and that often shows in his movies. Colour of the Loyalty is a perfect example of a film that could have used some extra time to flesh things out but feels rushed through.


The story itself is flawed and there are several moments that I had to shake my head while watching it. Aside from a couple bits the film is extremely predictable, contrived and pretty uninteresting. To make matters worse this DVD features some god awful subtitle translations and with no English dub you're left to your own devices for deciphering the broken language. I just can't believe that a professional translator worked on this disc and the quality reminds me of a cheesy bootleg.


It makes it difficult to enjoy a foreign movie when the English subtitles are worthless, but as bad as they are I was able to get the gist of the story. In a nutshell Colour of the Loyalty is about a gang lord named Boss Dragon that has a target placed on his back. He has to work to find out who wants him dead and most importantly, live through the ordeal. Naturally he begins to suspect those around him and has to find loyal bodyguards to watch his back.


He comes up with a super ninja cool plan that involves his protection hiding in the shadows and for him to walk around seemingly unsupervised. First of all, this has to be the worst idea in the history of bad ideas. I mean, who can take an assassin's bullet for you if your guards are 20 steps behind? It becomes evident how stupid this plan is when a couple of attempts on Dragon's life are taken and on is a close call. For whatever reason though, people seem to think it's a good idea so they stick with it throughout the course of the movie.


Colour of the Loyalty is very predictable most of the time although there are a couple of plot twists that caught me by surprise, especially one at the end. The pacing of the film is fine with a decent amount of action tossed into the mix to keep things interesting. For all you Hong Kong gore fans you'll love seeing heads smashed in, hands being worked over with hammers and plenty of flying bullets.


I wasn't expecting any landmark acting performances and in that regard this movie didn't disappoint. There are no standout performances; though Eric Tsang does a nice job as Boss Dragon considering the material he was given. My favorite role was probably Shawn Yu's character Fat, who is basically the focal point of the film most of the time and one of the more badass people in the movie.


As a whole Colour of the Loyalty isn't really all that bad, however there are more than a few plot holes. Some of the characters are likeable and the film has a nice attitude that fits the genre well. The biggest problem with this disc is some abysmal English subtitles that will require you to kind of translate yourself as you go along.

The DVD:
---
Video:


Colour of the Loyalty is presented with a 16:9 anamorphic widescreen transfer and for the most part the image quality is acceptable. One funny thing about the picture is that it appears to have been filmed with different cameras and film grade because the quality ping pongs back and forth. The image will be very crisp one scene, but in the next there will be a layer of grain over the whole picture. Some of the more prominent examples of this are when the quality drops off completely and features washed out colors, awkward lighting and specks of dirt all over.


Audio:


As I already mentioned the English subtitles for this release are absolutely horrible and many times nonsensical. I also had a bitch of a time getting them to work and on two different DVD players it took more than a few tries to get these to switch on. I had no problems activating the Chinese subtitles, but the English ones gave me a run for my money.


For spoken language presentation the disc features Cantonese DTS and Dolby Digital 5.1, as well as Mandarin Dolby Digital 5.1. Both offer some very good quality and a good amount of directionality in their sound. The Mandarin track sounds a little more muffled compared to the Cantonese and it's apparent that most of the attention was put towards the Cantonese track.


Extras:


The only extra features on this disc are two trailers for the film. A featurette or alternate ending would have been nice, but sadly we get absolutely nothing.


Final Thoughts:


As far as Hong Kong crime movies go, Colour of the Loyalty isn't all that bad. It features some interesting characters, good actions scenes and a couple of very dramatic plot twists. The only problem is that much of what comprises the center of the film is rather asinine and sometimes even a little boring. To make matters worse the English subtitles really hurt the experience with some terrible translation that makes the release look like an unprofessional bootleg. Add to that some varying video quality and no extras and you've got a barebones release for a mediocre movie. Rent It
---
Check out more of my reviews here. Head on over to my anime blog as well for random musings and reviews of anime, manga, and stuff from Japan!
Sponsored Links
Sponsored Links