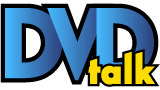 List Price: $14.95 [Buy now and save at Yesasia]
---
The Film:


Fear has engulfed the city of Paris. In a series of deadly strikes a group of highly-sophisticated and utterly brutal criminals has brought the French police to a near state of collapse. No one has any idea where or how to begin an investigation that will put an end to a rather humiliating situation. There are no leads, there are no suspects, yet reports keep pilling up the desk of the local police commissioner. For Leo Vrinks (Daniel Auteuil) and Denis Klein (Gerard Depardieu) however this could be the perfect case.




While Denis Klein desperately wants to succeed the current police commissioner of 36 Quai des Orfevres (the French equivalent of Scotland Yard) Leo Vrinks is increasingly growing tired of the swill Paris has to offer. The daily interaction with informers, undercover cops, and reformed criminals is slowly but surely taking its toll. However, when the commissioner announces that he wants Leo and not Denis to be his successor things get rather complicated. He is also determined that before his effective retirement Paris will be a safer place. But can Leo and Denis solve a puzzle that seems almost unreadable?





Directed by Olivier Marchal, a former police officer who traded his badge for a film camera, 36 Quai des Orfevres is a film that delves deep into the legal system of Paris where awkwardly enough there is a very thin line between those who serve the law and those who try to avoid it. This is a bold film which does not shy away from challenging legal clichés in a manner Matthieu Kassovitz's La Haine tackled society's stereotypes about race and class. In fact, one could hardly see the finale of 36 Quai des Orfevres as anything but a harsh critique of a legal system that has been shattered by scandals-many of them not as factious as the plot structured by Olivier Marchal.







Long before the announcement of this project there was a great deal of excitement among French audiences regarding the fact that two of the best male actors France has to offer, Daniel Auteuil and Gerard Depardieu, will likely collide on the big screen. Immediate parallels were drawn, rather unfortunately, with Michael Mann's highly acclaimed Heat where America's best Robert De Niro and Al Pacino appeared together. While Heat however relied on an all-star cast and a very balanced script where both action and drama were mixed to perfection 36 Quai des Orfevres is clearly built upon the presence of the two French superstars. There is a distinctively gritty look that Olivier Marchal was aiming for and both the script and the acting in this film deliver quite convincingly.



Visibly influenced by the classic Henri-Georges Clouzot film Quai des Orfevres (1947) Olivier Marchal's recent production feeds off of a very stylish camera work and well-thought of and realistic action scenes that will appeal to a large group of moviegoers. This is a dark, at times perhaps too dark, and brutal film that relies on plenty of violence and point-blank action scenes. Unlike many of Hollywood's productions however the action does not become a burden to the film but compliments the excellent acting provided by both Gerard Depardieu and Daniel Auteuil. In addition, the presence of the beautiful Italian actress Valeria Golino (Respiro) provides a mild touch to a film that might prove to be a tad too gritty for some.



While not the spectacular French blockbuster many wanted it to be 36 Quai des Orfevres clearly provides plenty of entertainment. This is a well structured and above all convincing police-thriller that is distinctively European. Unfortunately, due to some unknown to me reasons yet again a film that could have appealed to many North American viewers, especially due to the fact that Gerard Depardieu and Daniel Auiteuil are rarely seen on the big screen together, is without a US distribution deal.



How Does the DVD Look?

Presented in its original aspect ratio of 2.35:1 and enhanced for widescreen TV's this R3 NTSC encoded DVD distributed by EDKO carries an above-average transfer. With this said the transfer appears to be PAL sourced and I noticed some minor combing (ghosting is also evident and clearly negates the fact that the master this DVD uses had an amazing quality). On a positive side contrast, colors, and picture detail are tolerable if you are going to view the film on a standard tube. If you however own a high-end equipment I strongly recommend that you seek the French disc (a double SE and a single version sans the extras) which is English friendly and with a superb picture quality (voted by French reviewers as one of the top 10 discs with a superb picture presentation).* Please note that all photos in this article are "media-shots" are not directly taken from the DVD.




How Does the Disc Sound?

In one word-excellent!!! EDKO have provided the French DTS 6.1 EX mix as well as the DD 5.1 EX French track present on the R2 version. The sound is stunningly clear and especially during the action scenes (at the railroad tracks) is bombastic. You can easily test your home equipment and deliver some hell to your neighbors.




Extras:

Unfortunately the only extras provided on this DVD are a theatrical trailer, photo gallery, and cast/crew filmographies.







Final thoughts:

I am in clear disagreement with those that attempt to compare 36 Quai des Orfevres to Michael Mann's Heat. While the fact that two of the best France has to offer appear on screen as it was the case with Al Pacino and Robert De Niro in Heat these are two very different films. They investigate characters that are quite distinctive in their deeds and at least in the case of 36 Quai des Orfevres the main protagonists seemed doomed to me.



An honest, convincing, and perhaps a bit too gritty French thriller-RECOMMENDED.




Note-The disc reviewed above was kindly provided by Nicheflix.
---
C O N T E N T

---
V I D E O

---
A U D I O

---
E X T R A S

---
R E P L A Y

---
A D V I C E
Recommended
---
E - M A I L
this review to a friend
Sponsored Links
Sponsored Links