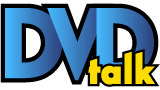 List Price: $17.99 [Buy now and save at Hkflix]
---

Ever since discovering the comic genius of Stephen Chow in his mo lei tau ("no brain") masterpiece Shaolin Soccer I have actively sought out the gifted actor's back catalog of films now available on DVD, including All For The Winner and From Beijing With Love. Now, imagine my surprise when I discovered Jet Li's Dragon Fight (1988) featuring a Chow in an early supporting role. Not to mention it's also one of the few Hong Kong films I've seen that was shot in the U.S., San Francisco to be exact, and was the directorial debut of Billy Tang who would go on to direct such HK thrillers as Run to Kill and Red to Kill.


Taking a page out of Li's life, Dragon Fight has him playing Lee, a member of the Chinese National Wushu Team at an exhibition performance in San Francisco. Li trained in Wushu from the age of eight and won his first National Championship at 11, for which he traveled to the U.S. and performed for President Nixon. At the airport after the show, one of Lee's teammates, Wai (Dick Wei), decides to defect and pursue a better life in the United States. Lee tries to persuade him to come back to China only to relent, but he does give Wai his wallet to help him make a new start. Unfortunately, Lee misses his plane in the process and as if that wasn't bad enough, Wai kills an overzealous airport cop and drops Lee's wallet in the process. The cops want to book Lee for murder, but on his way to the courthouse a freak car accident gives him a chance to escape.


It's racist cops notwithstanding, Dragon Fight does a great job of showing how difficult it must be for someone that doesn't speak the language or know the customs to come to this country and try to live. Whether asking for help to board his plane (the hostess just repeats the words "martial-arts, martial-arts" while judo chopping the air) or using the telephone (Lee doesn't understand the automated operator's request for 35 cents as he screams into the receiver "Do you understand Chinese?"), Lee is definitely a stranger in a strange land. This may be due in part to an underlying theme in the film that even with all its flashy style and easy money (this film was made in 1988), life in America isn't as good as it is in China. Throughout the whole film Lee only ever wants to return to his home, and at one point another character exclaims that even though America is going to make him rich, he'd choose China over it any day. Propaganda at it's finest.


Meanwhile, Wai has a friend who's been living in the States for some time get him work as an enforcer for Chinatown crime boss Marco. It seems that Marco is making a play against some of his rivals (and allies) and uses Wai to eliminate them. Lee is taken in by Andy (Stephen Chow) who's a big fan of his from the exhibition. Andy agrees to help Lee by getting him a job making deliveries for his Uncle's grocery store while he looks for Wai in order to clear his name and get back to China. However, things don't go exactly as planned when Lee and Wai finally hook up. It seems that Wai's made a name for himself in the underworld and Marco feels threatened by his presence. He tips off the police to a big drug deal that Wai is planning and during the bust two kilos of cocaine fall into Andy's hands who plans to sell it to pay off his gambling debts.


Unfortunately, Andy's never actually able to sell any of this coke since he hid it in a box of laundry detergent and his unsuspecting Uncle uses it to wash his clothes. However that doesn't stop his "partner" (the thug Andy owed money to in the first place) from blabbing to Wai and Marco trying to cut a deal for the drugs. Wai knows where the drugs came from and sends his goons to Chow's grocery to get them back. He calls Lee, thinking he's involved in the scheme, and ends their friendship by pulling a gun on him. Now the best of friends have become the worst of enemies and Lee must carefully consider his next move as Andy and his Uncle are caught in the crossfire. Lives will be lost, but is there any chance of redemption for Wai before all is said and done?


Sure the plot is pure melodrama, but director Tang handles these character's relationships in a satisfying and realistic manner. As I said earlier, there is a bit of nationalistic propaganda running throughout the piece, but it skews more "Pro-China" than "Anti-America." Chow's role is surprisingly meaty, allowing him to offer up some comic relief, as well as more dramatic fare. The fight scenes, choreographed by Wei, are all great and are just down and dirty old-school HK fights without any fancy wirework. As a special note, Marco's mistress and Lee's potential love interest, Penny, is played by the woman who would later become Jet Li's second wife, Nancy Chi.


The DVD:


Picture: The film is presented in a 2.35:1 widescreen transfer, but shows it's age in several places. The print is clean for the most part, but does occasionally show specks and dirt and the stock is grainy and even dark at times.


Audio: The Cantonese Dolby Digital 2.0 Stereo Track sounded fine, although there was some issue with the characters going back and forth between English and Chinese. I know many of these films were recorded without sound and had all the dialogue and sound effects dubbed in post-production. As the film is set in San Francisco, there were times when characters would switch back and forth between Chinese and English very rapidly, sometimes even in the same sentence, and I believe that the different languages were dubbed by different actors causing some issue on the audio track. Dragon Fight's evocative "'80s metal" score (think Lethal Weapon) really sets the mood nicely. Due to the Chinese-English transitions, the English subs only appear during the Chinese dialogue portions.



Extras: There are no Extras included on this Disc.


Conclusion: I must say that Dragon Fight was not at all what I expected, and I mean that in a good way. It's the earliest Jet Li film I've seen by far, having been introduced to Li via his 1991 film Swordsman II, likewise for Stephen Chow who's 1990 All For The Winner was the earliest work I'd seen. Both actors did an amazing job and gave performances indicative of what their individual styles would become. Li is tough and stoic, a man of deeds, not words. Chow on the other hand is more complex, joking and laughing one minute, thoughtful and troubled the next. I think that if you're a fan of either of these actors, you should seek out this film. That's not to mention the amazing stunts and choreography by Dick Wei, a name in the HK film industry I was not previously familiar with and the rare appearance by the beautiful Nancy Chi, who would retire from making films after just five short years (1987-1992). Dragon Fight is a really great '80's HK action flick, before the more stylized look and feel of the '90s took over courtesy of John Woo, Ringo Lam and Tsui Hark. With the exception of some minor quibbles (the need for a remastered print and soundtrack; the addition of some extras on the disc) I still say Recommended.
---
C O N T E N T

---
V I D E O

---
A U D I O

---
E X T R A S

---
R E P L A Y

---
A D V I C E
Recommended
---
E - M A I L
this review to a friend
Sponsored Links
Sponsored Links