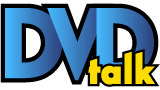 List Price: $14.95 [Buy now and save at Hkflix]
---


For some reason Hong Kong director Jing Wong gets a bad rap here in the States. I have seen countless reviews trashing his films, many of which I'm actually a fan of. Beginning with possibly his most famous flick, Chow Yun Fat's God of Gambers (1989), not to mention the God of Gamblers sequels featuring Stephen Chow following his star making turn in the God of Gamblers spoof All For The Winner, to his groundbreaking and genre-bending Jet Li action flicks of the '90s including Kung Fu Cult Master, Deadly China Hero, New Legend of the Shaolin ( a personal favorite) and the Die Hard rip-off High Risk. I imagine a lot of this animosity comes from Wong's penchant for two things: Gambling, the man has directed over 20 gambling films in as many years, and Comedy, he's done just as many comedies which, until Stephen Chow crossed over with his recent mo lei tau hits, haven't been very well received in this country as a whole.


After getting that out of the way, it should come as no surprise that Jing Wong's latest effort is another "gambling comedy," but this time he's found new inspiration from his former leading man and has created the first, and I'm sure it won't be the last, spin-off from Stephen Chow's international blockbuster Kung Fu Hustle, Kung Fu Mahjong (2005). Not only does Wong borrow many of the CGI enhanced slapstick antics of Chow's masterpiece, but also a majority of it's cast. Two of Kung Fu Hustle's most beloved and recognized stars, Wah Yuen and Qiu Yuen ("Landlord" and "Landlady" respectively), both play major roles in Kung Fu Mahjong. These two have some real chemistry together and Wong uses this to his advantage, aping several moments from Kung Fu Hustle, including Qiu's ever present dangling cigarette and Wah's famous "flower pot" gag.


Wah Yuen plays Chi Mo Sai, an aging gambler who just doesn't know when to quit. After a brilliant winning streak, beating the odds at Mahjong, horse racing and cards, he blows it all and winds up in trouble with the local triads. While on the run he meets Ah Wong (Roger Kwok), a lowly waiter with a remarkable gift for memorization. He tries to convince Wong that, with his help, he could become one of the top Mahjong players in the world. I guess I should take a second here to explain what Mahjong is, since I had only a cursory knowledge of the game from playing the various solitaire versions online. Mahjong is a gambling game for four players that originated in China. It's similar to the Western card game Gin Rummy in that players build suits by adding and removing tiles, instead of cards, from their hands. The first player with all suits in their hand is the winner. Since all tiles are on the table at all times, Wong's memory would work even better than a card counters, since he'd just have to follow each tiles location instead of also having to factor the probability of a card's next appearance.



Unfortunately for Sai, Wong's Boss, Auntie Fei (Qiu Yuen), strictly forbids him from gambling of any kind. However, the lure of fame and money are too much and Wong sneaks out to learn Mahjong from Sai. Eventually, Sai takes him to the best casino in Hong Kong to test his skill and after cleaning up at the tables, Sai realizes that Wong's his ticket to retirement and Wong sees that there's a lot more to life than just being a poor waiter. With some help from Sai, Wong gets up the courage to ask out Cheryl, a young woman he's had his eye on. He wins her over with his new clothes and seemingly expensive tastes, but she refuses to let him take her home because of her "overbearing father," Tin Kau Ko, a mafia boss who also happens to be a master Mahjong player.



Unfortunately for everyone involved, Cheryl isn't really Ko's daughter, but is actually his mistress. When Ko finds out that she's been seeing Wong behind his back he tries to have Sai and Wong killed. Wong is so badly beaten that he cannot even remember his own name much less Mahjong and brain damage is feared. Sai feels overwhelming guilt about Wong's condition and decides to pull him out of the "Master of Mahjong" tournament, but Auntie Fei has other ideas. She instead tries to use Mahjong as a form of mental therapy similar to that used with Alzheimer's patients in order to stimulate the parts of the brain most affected by Wong's injuries. Soon enough he's able to play like he used to and is ready for the big tournament playing against no other than Ko.



If some of these plot elements sound familiar that's because they are, with many of them appearing over and over again throughout Wong's gambling films. In fact, God of Gamblers (the one I'm most familiar with) also features an unbeatable gambling hero who loses his skill halfway through the film and then must overcome this handicap to come back against all odds and win in the end. Oh, I forgot to mention that someone the hero cares about very much must also be killed off in some horrific manner making the hero's triumph in the end that much more significant. However, the grand Mahjong tournament at the end of the film just didn't have the kind of impact it should have, mostly due to my lack of understanding when it comes to the intricacies of Mahjong.



The DVD:



Picture: The film is presented in a 16:9 anamorphic widescreen transfer and just looks great. It's a recent film, so a pristine print with crisp, bright colors doesn't come as a surprise.



Audio: There are two audio tracks, a Cantonese Dolby Digital 5.1 surround track and a Mandarin Dolby Digital 5.1 surround track. I listened to the Cantonese audio track and enjoyed it very much as the voices, music and especially sound effects were well mixed.



Extras: The only Extras included on this Disc are the film's theatrical trailer and a "Data Bank" with the plot synopsis and cast and crew info.



Conclusion: I am a huge, huge (see, I even used huge twice!) fan of Kung Fu Hustle and while Stephen Chow is the man in that flick, let's face it, the Landlord and Landlady carried most of the movie. They start off as a couple of jokes, but as we learn their back story they just become these two great classic characters ("…the ill fated lovers, Paris and Helen of Troy."). To have these two reunite, along with other Kung Fu Hustle alumni such as Chi Chung Lam and Kai Man Tin (who also co-starred in Chow's Shaolin Soccer), is a real treat which combined with CGI enhanced physical comedy makes for a good time. However, the over-reliance on Mahjong as the focal point of the film, as well as some gags that just don't work (such as Qiu Yuen in a Kill Bill spoof that goes on wayyyy too long) make this one a tougher sell than the obvious source of it's inspiration. Still, for those of you, like myself, that just can't get enough of these two Kung Fu Mahjong makes a great Rental.
Sponsored Links
Sponsored Links