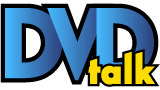 List Price: $19.95 [Buy now and save at Hkflix]
---
The Movie:
The storyline for Kim Ki-duk's 2000 film, Real Fiction is about as basic as they come. A struggling artist (played by the handsome Ju Jin-mo) finally becomes fed up with the way that the world has treated him and he decides to fight back against everyone who has treated him poorly. A girl (Kim Jin-ah) follows him around with a video camera and records the events that take place once this decision is made and the results are quite grisly and exceptionally violent.
The man chooses his victims but before he takes them down, through some quick flashbacks we get a glimpse into their lives and find that more often than not, they're just as miserable as he was, possibly explaining why they doled out the treatment to him that he's now lashing out against.
Real Fiction stands out from the rest of Kim Ki-duk's filmography in that from a technical standpoint it is very experimental. The entire film was shot in approximately two hundred minutes (with the feature length running that the film sports, this is amazingly fast) and there were no retakes done at all. Eighteen cameras (eight traditional film cameras) all coordinated by eleven different assistant directors captured the action with the aid of one hundred and fifty crew members who handled such duties as lighting, sound, and all the other technical details one has to worry about while making a movie.
Slightly reminiscent of Falling Down, the film takes an unflinching look at a man who is pushed too far one too many times and finally puts into motion something that all of us have felt like doing at one time or another in our lives. How often have you felt like clocking the rude guy who cut you off on the highway? What about that insolent jackass who let his dog crap on your lawn and couldn't be bothered to clean up after it? Plenty of everyday people in everyday society piss us off all of the time – but most of us never act on the inherent feelings of disdain or anger that arise when these instances occur. Well, Real Fiction gives us a glimpse of what it would be like if we did and it's hardly a glamorous one. The film doesn't promote violence as an answer so much as it simply portrays it as an option and not one that we should necessarily consider with any degree of seriousness. The beauty of art however is that we can explore options like this in a safe environment and in turn it can sometimes make us think about the our actions and the repercussions that they can have on those around us.
Part of the beauty of Real Fiction is that it doesn't preach or place the blame on anyone. The camera, in a style quite reminiscent of the Italian Mondo films of the sixties and seventies, simply documents what occurs. There's no finger pointing here and no real message to the film in the literal sense and the director wisely chooses to let the audience make up their own minds as to what in the film is right versus what in the film is wrong. It also leaves open to interpretation what is happening literally in the film and what is happening in the main character's head.
The editing and the score (which is minimalist even at its most intense moments) further serve to bring in a very tense atmosphere and at times the movie can almost feel like it's closing in on you. The tendency to cut from a long distance shot right into a close up is as jarring as some of the content, something which I'm sure was completely intentional on the part of the editor and director as it really works quite well.
The movie is not without its flaws – visually it can be pretty grating at times, with the multiple cameras proving to be a little disjointed in terms of the visual structure of the movie but in terms of what we're watching, at least it fits the tone even if it isn't necessarily pretty to look at.
The DVD

Video:


The image is presented fullframe which I understand to be the original aspect ratio for the film, and as such, it isn't enhanced for widescreen sets. The quality of the image varies from one scene to another often depending on lighting and what format was used to capture the moment but overall it is a pretty decent picture that we're left with. There is some mild edge enhancement and one or two scenes that exhibit some mild compression artifacts but there aren't any problems with print damage or dirt on the picture and the color reproduction isn't half bad either. Not a perfect transfer, but a good one.
Sound:
You've got the option of watching the film in either its native Korean language or in a dubbed Cantonese version, both mixes presented in Dolby Digital 2.0 Surround Sound with optional subtitles made available in English, Simplified Chinese, and Traditional Chinese. Overall the mix is fine. The score and sound effects sound nice and realistic and the dialogue is clean and clear without any problems. It would have been nice to see the Dolby Digital 5.1 Surround Sound mix off of the Korean DVD release ported over to this disc, but that didn't happen for whatever reason.
Extras:
Unfortunately, this disc is completely barebones – no trailers or previews for other DVD releases are even included.
Final Thoughts:
Real Fiction runs the very real possibility of alienating a large portion of its viewing populace as it is a rather intense film filled with some honestly disturbing moments of sporadic violence. As an experimental and observational film, however, it is quite successful and it's admirable for trying something different and at least providing us with some through provoking material. Recommended.
Ian lives in NYC with his wife where he writes for DVD Talk, runs Rock! Shock! Pop!. He likes NYC a lot, even if it is expensive and loud.
---
C O N T E N T

---
V I D E O

---
A U D I O

---
E X T R A S

---
R E P L A Y

---
A D V I C E
Recommended
---
E - M A I L
this review to a friend
Sponsored Links
Sponsored Links