Facts of Life: Complete Third Season
List Price: $29.95 [Buy now and save at Amazon]
---
I can say with a fair degree of certainty that I never watched a full episode of The Facts of Life when it originally aired on NBC. The Facts of Life: The Complete Third Season covers the 1981 - 82 season; it aired every Wednesday night at 9:00PM. That year, over on ABC, The Greatest American Hero, The Fall Guy, and Dynasty occupied my Wednesday nights (who could resist the triple threat of Connie Sellecca, , Heather Thomas, and Pamela Sue Martin?). I was aware of The Facts of Life (I remember a lot of publicity about the stars of the show), and I may have tuned in briefly, but at the time, The Facts of Life was promoted as a "girl's show," so...I stuck with Lee Majors.
Watching The Facts of Life: The Complete Third Season now, I can see why it was popular with its intended audience. It doesn't make any concessions to the male/boy audience. There's no fistfights, car chases, detectives, and no Heather Thomas in a bikini. The Facts of Life squarely identifies with its pre-teen and teen female audience, and it gives them exactly what they wanted: a weekly message about the trials of growing up, with the help and support of close, loving friends - along with some laughs to even out the drama. My preconceived notions of the show were that it was going to be a funny little show about girls at an exclusive private school, but I was actually a little surprised at the range of story subjects tackled here: rape, underage drinking, teen mothers, cancer, the difficulties between grandchildren and their grandparents, handicapped students, racism, the clash of different cultures, adultery, teen runaways and prostitution, and book banning.
Now, whether The Facts of Life: The Complete Third Season is successful in addressing these adult issues in a manner befitting such serious material, is subject to debate. While there are those who would say it's necessary for young women to be exposed to these important issues, there are also those who would say if you're going to talk about those themes, you had better do it responsibly. While I'm all for young girls having empowering role models who talk about more than just boys and clothes, there are times when the synthetic nature of The Facts of Life uneasily shows through, particularly when a serious subject is brought up, followed by a three-count beat, then a rimshot joke, and a cued-up laugh track. Still, compared to the (for lack of a better, succinct description) vile crap that young girls are exposed to now on MTV and other networks (The Real Life, Laguna Beach, for starters), The Facts of Life: The Complete Third Season is a godsend for parents. Of course, the main buyers of The Facts of Life: The Complete Third Season will probably be the fans that grew up with the show in the 1980s, and they won't be disappointed in this set.
With a show like The Facts of Life, performances are key to keeping the young audience loyal; they identify with the actors, and spend years growing up with them, thinking of them as more than just performers, but as friends. While it's difficult for me to reason why these particular performers attracted such a following (just like my parents couldn't figure out how I knew all the Brady Bunch actors' names), they are competent in their roles, with Nancy McKeon and Mindy Cohn standouts in the young cast. McKeon brings a mature reality to her serious scenes (she's particularly good in the Front Page episode), while Cohn has a nice Borsch Belt/Martha Raye quality to her line readings; she like an old trooper with her broad comedy. Anchoring the whole show is Charlotte Rae, who brings her years of professionalism (she was the original Mammy Yokum in Broadway's Li'l Abner) to this light role; she's kind and understanding, and knows exactly how to deliver a line for maximum TV impact.
Here are all the episodes in the The Facts of Life: The Complete Third Season DVD box set:
DISC ONE:
Growing Pains
When Blair, Jo, and Natalie have a wine party in the room and don't invite Tootie, she shows them she's not a kid anymore by getting drunk.
Fear Strikes Back
Natalie is attacked when walking home from a costume party alone, and is afraid to go out for fear that it will happen again.
A Baby in the House
A former student who got married and had a baby comes for a visit and then disappears, leaving Mrs. Garrett and the girls to care for the infant.
A Friend in Need
Blair is shocked to find out that her mother's recent hospital visit for a facelift was actually a biopsy procedure to test for breast cancer.
Front Page
In order to get back at her journalism teacher, Jo writes a story about his recent arrest at a cocaine party, but doesn't get all the facts straight.
Give and Take
Mrs. Garrett suffers a financial setback and has to take a second job, but the girls are too self-involved to notice.
Sweet Sorrow
Jo's boyfriend Eddie feels they are growing apart, especially with Jo spending so much time with a boy from Bates Academy.
From Russia With Love
Natalie gets an unexpected visit from her old-fashioned grandmother, who still treats her like a child.
DISC TWO:
Dear Me
Under pressure from the other girls to date a boy from Bates Academy, Tootie tries to fool the girls by writing letters to herself from an imaginary boyfriend.
Cousin Geri Returns aka Geri's Romance
Blair is afraid her cousin Geri is going to get her heart broken when a handsome teacher asks her out on a date.
Legacy
Just as the school is putting the finishing touches on a new library built in honor of Blair's late grandfather, a dark and troubling secret about him comes to light.
Green-Eyed Monster
Even though Natalie had her heart set on the lead role, Tootie gets picked to star in the school's production of "South Pacific," and jealousy rears its ugly head.
The Americanization of Miko
The new Japanese student rebels when her strict father insists she move back to Tokyo.
The Marriage Brokers
When the girls find out that Mrs. Garrett has a date with a man she has known for fifteen years, they feel it's time that he proposed!
Starstruck
Mrs. Garrett worries that Tootie's crush on singer Jermaine Jackson is turning into a full-blown obsession.
The Four Musketeers
Arguing more than ever, and with their probation period over, the girls all decide they'd rather move back into the dorms and live separately.
DISC THREE
The Affair
At an exclusive restaurant in Manhattan, Mrs. Garrett and the girls spot Natalie's father, who is dining with his mistress.
Runaway
When Tootie runs off to New York City, hoping to see a Broadway play, she ends up in Times Square alone, where a pimp tries to recruit her.
New York, New York
Rivals Blair and Jo head into the city to meet up with old friends and are surprised to realize how much they've changed since they've been at Eastland.
Kids Can Be Cruel
When Blair divulges Natalie's secret crush, Natalie retaliates by setting up Blair with a nerd.
Mind Your Own Business
After Blair reads Natalie's diary, the girls feel the need to draw up a set of privacy rules, with disastrous results.
The Academy
Jo's friends Buzz, who was sent off to a military academy, needs a date for the big dance, so Jo sets him up with Blair.
Jo's Cousin
Jo gets caught up in a family drama when she visits her uncle, who doesn't like the idea of his own tomboy daughter being interested in boys.
Read No Evil
Newspaper editor Natalie writes an editorial against the controversial book banning going on at Eastland and then gets fired from her position.
The DVD:
The Facts of Life: The Complete Third Season, looks exactly like all those other cheap comedies they shot over at NBC in the 1980s: super hot, flat lighting, myriad close-ups, and a cheap, unattractive, clear picture. The DVD transfer is flawless.
The Audio:
The Dolby Digital stereo track is fine; it isn't, after all, a very complicated sound mix: just dialogue and laugh tracks.
The Extras:
Sorry, fans: there aren't any extras.
Final Thoughts:
The Facts of Life: The Complete Third Season is, I'm sure, a great trip back for the show's many fans. Not being a fan (or even an occasion viewer), I wasn't expecting much. But I found myself enjoying some of the shows despite the artificiality of the presentation, while giving it credit for at least attempting to get across valuable messages, along with the corn. Considering what's out there today for young girls, you could do a lot worse than showing them The Facts of Life: The Complete Third Season. And come on -- you know you love that crappy little theme song:
You take the good, you take the bad,
You take them both and there you have
The facts of life, the facts of life.
There's a time you got to go and show you're growing
And now you know about The facts of life
The facts of life.
When the world never seems
To be living up to your dreams
And suddenly you're finding out the facts of life are all about you
You-ooooooooooooo.
It takes a lot to get them right
When you're learning the facts of life.
Learning the facts of life.
Learning the facts of life.
Learning the facts of life!
---
Paul Mavis is an internationally published film and television historian, a member of the Online Film Critics Society, and the author of The Espionage Filmography.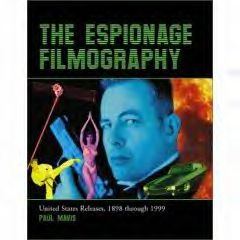 ---
C O N T E N T

---
V I D E O

---
A U D I O

---
E X T R A S

---
R E P L A Y

---
A D V I C E
Recommended
---
E - M A I L
this review to a friend
Sponsored Links
Sponsored Links