Gunsmoke - The Directors Collection
List Price: $36.99 [Buy now and save at Amazon]
---
For several years now, whenever I read any references to Gunsmoke, the longest running Western in television history (20 years on CBS in primetime), I get the impression that's its perceived impact is now largely one of trivia, not content. When the comedy series Frasier was coming to an end, much was made of how star Kelsey Grammar was going to "tie" Gunsmoke star James Arness for the longest number of years an actor starred as a character on a television series (I would dispute that, considering Grammar wasn't the "star" of Cheers, but merely a supporting player - Arness was THE star of Gunsmoke from day one). And in those articles, there were quite a few left-handed verbal jabs directed at the venerable western, obviously from journalists and critics who knew nothing of the show, and who probably never saw it. To today's largely younger, urban-based writers who cover the entertainment field, TV "history" is what happened when Friends went off the air. Gunsmoke, particularly the earlier black and white episodes, is prehistoric to their limited sensibilities.
After all, when you mention Gunsmoke, you're talking about just a western - a genre that elicits incomprehension in most of today's TV critics, and outright esthetic contempt from world pop culture enthusiasts and the mainstream media (unless of course the western in question seriously deviates from the traditions of the genre, and provides an exceedingly cynical or dour view of the world -- then it's okay). It's no secret to anyone who follows pop culture and the icons that develop and grow in our society, that the traditional western hero -- if he's mentioned at all anymore -- is considered a joke, an outdated, anachronistic, even contemptible throwback to days better left forgotten. What better example can you find for this devaluation of the once-powerful mythical figure than the common pejorative that's thrown around by people all over the world for anyone who appears to be a tad too strong in their convictions: "cowboy." Prejudice as well plays a role in this elimination of an archetype. The notion of a strong, virtuous, largely silent, moral, authority figure in an historical drama -- who also happens to be white -- is more likely today to be set up as a villainous, hypocritical figure, ripe for lampooning or castigating, an easy stereotypical target for lazy scriptwriting -- if such a character is portrayed at all in a mainstream film or TV show (for the cultural saturation level that "white man-as-doofus" stereotyping is rapidly approaching, check out Bringing Down the House or The Man just for starters). To those who write about such matters, and who try to influence people's way of seeing and thinking about the world, the traditional western hero is a creature from the past: largely forgotten, a symbol of perceived injustices, no longer culturally relevant, dead.
Gunsmoke was more than just another western that managed to stay on the air for twenty years. It was almost single-handedly responsible for bringing the "adult western" to television, changing forever how that genre was represented on the airwaves. And its massive popularity with viewers ensured that the very best of the best industry writers and directors worked on the series, elevating "just another western," into television's finest drama of the 1950s and 1960s. Prior to Gunsmoke's arrival, the most popular westerns on TV were kiddie-oriented shows like The Lone Ranger and Hopalong Cassidy. That's not to disparage those shows, but the movie westerns had long before "grown up," and TV lagged behind in this more adult presentation. That is, until Gunsmoke came along.
When Gunsmoke premiered in 1955, the network schedules were dominated by comedies, game shows, drama anthologies, and variety series. Within a few short years, over thirty westerns would be on the networks at the same time, and Gunsmoke's success was largely responsible for that. Originally, Gunsmoke was a radio program on CBS, starring the voice of William Conrad (Cannon) at U.S. Marshall Matt Dillon. Its popularity led CBS to adapt it as a TV western - a timely idea considering that adult fans of the genre weren't well served on television. There are many stories about how the crucial role of Matt Dillon was cast; all of them entertaining, but it's difficult to sort out the fact from fancy. After initially toying with the idea of hiring Conrad for the role (physically, he just wasn't the type), Raymond Burr was set to star (according to one of the series' directors, on one of the discs' commentary track). But then, someone thought of grabbing the biggest western star in the world to play Dillon, and John Wayne was approached (this from Wayne's own recollections). Wayne declined, and suggested friend James Arness, a relatively unknown actor who had minor roles in various films (probably best known as The Thing). One of the commentary tracks indicates that Arness was picked when producers were screening film footage (the producers supposedly yelled, when seeing 6' 7" Arness, "Whose that big sonafabitch? Get him!"). Regardless of how he was cast, the physically imposing Arness was perfectly cast as the stalwart, brave marshal, and production began on the series.
Originally produced as a half hour show, Gunsmoke's cast was rounded out by Milburn Stone as Doc Adams, the crusty town doctor who dispensed gruff common sense along with his medicine; Amanda Blake as Miss Kitty Russell, the sultry, ladylike owner of the Long Branch Saloon, who had a curious relationship with Marshal Dillon; and Dennis Weaver as Chester Goode, the well-meaning, slightly goofy deputy sheriff with a bum leg and a nervous demeanor. Certainly, the deliberately vague relationship between Matt and Miss Kitty fueled audience musings throughout the series' run. On the radio program, it was clear that Miss Kitty was a prostitute, but for televison in the 1950s, Miss Kitty would have to straighten up her act. While anyone watching the show could pretty well guess what was going on with Miss Kitty's "saloon gals," it was never directly stated as such -- nor were there any specifics about Matt and Miss Kitty. Viewers watching their interactions each week could tell that something was going on between them, but to the enormous credit of the show's producers, for twenty years they never fully explained the exact nature of Miss Kitty's and Matt's affection. This most certainly added an air of mystery about the proceedings (as well as a welcome bit of subtlety in an otherwise emphatic, declarative TV world), enticing the viewer to keep tuning in to decipher just what was behind those smiles Matt and Miss Kitty exchanged.
Gunsmoke's rating, while fair to begin with, grew steadily, and by the end of its first season, it was in the Nielsen Top Ten. In its second season, it would land at number seven for the year, and beginning its third season, Gunsmoke would remain the number one program in the country for five straight years. Clearly, Gunsmoke was more than just a shoot 'em up; in fact, it was acknowledged as the finest drama on television. The neat, compact 30 minute episodes were a model of compression and succinct, spare writing (owing largely to the fact that many of the best writers on the series also wrote for the radio show). There wasn't a lot of time to get in and out of Dodge, so the writers concentrated on the show's main characters, and developed stories that emphasized topical subjects and character motivations, as much as six shooters and horses. Adults who tuned out when their kids got out their cap guns to ride along with Hoppy, now sat down every Saturday night at 10:00 P.M., and watched terse, tense little 30 minute dramas, set in the old West, with a cast of characters that quickly became family to the viewers.
With a shift to a one hour running time in 1961, and later, with the addition of color, Gunsmoke gradually started to move out of the Nielsen Top Ten. It didn't help ratings when Dennis Weaver's beloved, bizarre Chester Goode left the series in 1964. Year after year, despite a loyal fan base, the series looked like it was headed for the last round-up. At midseason in 1967, when the show was 34th in the ratings, CBS announced that Gunsmoke would hang up its six guns at the end of the year. But something happened that, for the time, was unprecedented. The loyal TV audience that considered Gunsmoke a cherished Saturday night visitor to their home, now rose up and bombarded CBS with complaints upon learning of its eminent demise. The volume of mail and phone calls was unheard of, and CBS, who only looked at the numbers on the Nielsen ratings, were shocked. But they refused to acquiesce to the audience. At the time, CBS's research department said that Gunsmoke's audience was too old to attract advertisers who were looking for a younger demographic. Declining ratings seemed to amplify the notion that Gunsmoke had played its string out.
But CBS executives hadn't counted on one important dissenting voice - in fact, the only voice that really mattered over at CBS: the founder and Chairman of the Board at CBS, William S. Paley. It seems that he was rather found of Gunsmoke, and he didn't like the negative publicity that came with its cancellation. After all, CBS was now widely seen as the network that canceled an American institution (in a recent documentary, it's been claimed that it was Paley's wife, Babe, who laid down the law about her favorite show, Gunsmoke). Despite some executives saying there was no room on the new schedule, with Paley's involvement, suddenly, room was found on the schedule for Gunsmoke (much to the horror of Gilligan's Island fans, then and now; it was the show canceled to make room for Matt Dillon). But many industry insiders at the time felt that the new time slot, Mondays at 7:30, was a deliberate attempt to kill off the show once and for all; after all, it was going to go up against two fantasy kiddie shows that represented the "future" of television: The Monkees and The Man from U.N.C.L.E.. What possible audience could Gunsmoke find that early, when the kids controlled the TV?
Well, somehow it managed. In fact, in the single most spectacular ratings resurrection in TV history, Gunsmoke not only prevailed against these popular shows, it leaped to number 4 in the Nielsen's for the year, and stayed in the Top Thirty for the remaining eight (!) years it was on the air. Families now tuned into the venerable show, and young people found relevance in the timely, topical shows that tackled such controversial subjects as racism, prostitution, the death penalty, civil rights, rape, spousal abuse, and of course, the effects of violence on society. Gunsmoke, still in the Nielsen Top Thirty, was inexplicably canceled in 1975, ending a phenomenal twenty year run as TV's most successful western series.
The Western has always been the most malleable of the dramatic genres, both for television and movies, where writers of any generation could inject their viewpoints on then-current societal conditions, within the story framework of the cowboy in the old west. And Gunsmoke was the first to do this on television. A stable of excellent writers, including women writers such as series' favorite Kathleen Hite, were able to write about important themes that transcended the western genre, while still respecting the genre's conventions. Top directors worked on the show, as well, and their efforts to push the limits of the western genre in terms of dramatic content, allowed Gunsmoke to move to the forefront of TV dramas. That's why its fascinating to me to hear current critics belittle the show for just being a "shoot 'em up," when in reality, it was perhaps more responsible for television "growing up" in the 1950s and 1960s, than other more critically acclaimed (but little seen) shows. The figure of Matt Dillon, a solid, commanding lynchpin for the revolving stories and characters that populated Gunsmoke, represented the best possible image of the strong, silent man of action that rode the west of our imaginations. Arness instills in the character of Marshall Dillon the traditional traits and attitudes that Americans admired (and feared we were losing) back in the 1950s, including honesty, morality, and courage. It's difficult if not impossible to turn on today's TV and find a show as popular as Gunsmoke was, that not only dramatizes such traditional attitudes, but actively encourages their practice. It's been a seismic shift in American network TV entertainment, with cynicism, depression, mordant, superficial, wise-ass humor, and titillation for its own sake, now ruling the tube. It's no wonder that older viewers are turning away in droves from television. According to new studies, younger viewers are turning off their TVs, as well. The studies say it's because other technologies are grabbing their attention, and that may be true. But maybe, just maybe, they're also getting tired of seeing a hopeless, valueless image of people and society projected back to them -- an image in direct opposition to the layered, complex, but ultimately uplifting Gunsmoke.
Here are the 15 episodes for Gunsmoke: The Directors Collection:
DISC ONE:
Season One

Magnus
Directed by Charles Marquis Warren. Original airdate 12/24/1955. Chester is far from brotherly when an uncivilized sibling shows up in town just in time for Christmas.
Chester's Mail Order Bride
Directed by Robert Stevenson. Original airdate 7/14/1956. An innocent correspondence turns serious when Chester's intentions are misunderstood.
Season Three

How to Kill a Woman
Directed by John Rich. Original airdate 11/30/1957. Matt and Chester maintain a lonely surveillance at a remote stagecoach terminal where they are investigating the murders of two passengers.
Buffalo Man
Directed by Ted Post. Original airdate 1/11/1958. When two deranged buffalo hunters terrorize a young woman, Matt and Chester area also taken captive.
Season Four

The Constable
Directed by Arthur Hiller. Original airdate 5/30/1959. Dodge City's business leaders learn a hard lesson when they disagree with Matt's tough policy on crime.
Season Five

Old Flame
Directed by Jesse Hibbs. Original airdate 5/28/1960. Kitty has her doubts about an old girlfriend of Matt's, who comes to Dodge City looking for his help with some serious marital problems.
Season Six

Love Thy Neighbor
Directed by Dennis Weaver. Original airdate 1/28/1961. A feud between two families starts with a sack of stolen potatoes and ends in tragedy.
DISC TWO:
Season Eight

Us Haggens
Directed by Andrew V. MacLaglen. Original airdate 12/8/1962. Festus is torn between loyalty to his family and loyalty to the law when Matt asks him to help track down his murderous uncle.
Cotter's Girl
Directed by harry Harris, Jr.. Original airdate 1/19/1963. The beneficiary of an inheritance turns out to be a very free-spirited young woman who proves almost too much for Matt to handle.
Season Eleven

Ten Little Indians
Directed by Mark Rydell. Original airdate 10/9/1965. Gunfighters converge on Dodge City in response to a rumor that there is a $25,000 price on Matt's head.
Which Dr.
Directed by Peter Graves. Original airdate 3/19/1966. Doc and Festus are captured by a clan of buffalo hunters who think that Doc would make a good husband as well as a good doctor.
DISC THREE:
Season Fourteen

Mannon
Directed by Robert Butler. Original airdate 1/20/1969. A vicious gunfighter, looking to make a name for himself by killing Matt, terrorizes Dodge City while waiting for Matt's return.
Season Sixteen

Captain Sligo
Directed by William Conrad. Original airdate 1/4/1971. When a seaman retires to Dodge City, he sets his sights on his new neighbor, who has no interest in sharing his company -- not to mention his desire to have ten children.
Season Seventeen

The Legend
The widow of a notorious outlaw tries to save her youngest son from following in his father's infamous footsteps.
Season Twenty

Brides and Grooms
Directed by Victor French. Original airdate 2/10/1975. Some last-minute cold feet complicate plans for a triple wedding.
The DVD:

The Video:
The quality of the full-screen transfers for Gunsmoke: The Directors Collection is quite good. The early black and white half hour shows are particular stand outs. Some of the middle episodes have a grain that's hard to pin down. Is it from overprinting of the original elements? At one point, I thought the picture noise looked like color film televised as black and white -- where some of these episodes filmed in color (like the early Daniel Boones), but televised in black and white? I couldn't get an answer for that question, but still, it's not a major problem; the shows still look very good.
The Audio:
There is a discernable warble on the mono soundtracks of many of the early episodes, mostly noticeable during the music cues (like when you used to watch 16mm films in school, and the dialogue sounded better than the music). It's noticeable, but not obtrusive. There is no option on the DVD menu for captioning, but if you enable the captioning function on your television set, captioning will come up for all of the episodes.
The Extras:
Matching the terrific 15 episodes on this collection are a copious amount of extras which really send Gunsmoke: The Directors Collection into the stratosphere. On Disc One, you can listen to the original CBS radio broadcasts for Gunsmoke shows Magnus, How to Kill a Woman, Buffalo Man, and The Constable. It's terrific to listen to the stentorious voice of William Conrad as Matt Dillon, while picking out the differences in the radio and television versions. As well, on Disc One, there are three director commentary tracks. Director John Rich discusses his episode, How to Kill a Woman; he tells a good story about Weaver challenging him on his authority, while giving some great insider info on the other stars. Director Arthur Hiller discusses his episode, The Constable, but spends most of the time discussing his own career, and not Gunsmoke. And director Dennis Weaver discusses his episode, Love They Neighbor; he's particularly good at discussing his fellow castmates.
On Disc Two, there is a fun clip of Ken Curtis (Festus) appearing on Richard Boone's influential western, Have Gun Will Travel. As well, there are four more commentary tracks. Director Andrew V. McLaglen discusses his episode, Us Haggens; this underappreciated director gets some good points in about directing network television in the 1960s. Director Harry Harris, Jr. and star Mariette Hartley discuss Cotter's Girl This is one of the funniest commentaries I've heard in awhile. Harris sets the tone by declaring Arness' rear end as too big in the opening shot, and it goes downhill from there. He even gets into a fight with Hartley - albeit good-naturedly. Good fun, and good information. Director Mark Rydell discusses his episode, Ten Little Indians. Rydell is hilarious, going into dramatics about how big Arness was ("My God! My God! Look at how big he is?"). He's so passionate about the show, and so positive, too, that it's probably the best defense of the show I've ever heard. He's tremendously appreciative of the cast, and of the opportunities that opened up because of Gunsmoke. It's one of the best of the commentaries here. Director Peter Graves (Arness' real-life brother, by the way) discusses his episode, Which Dr.. Since Arness is really the star of the show, it's great to hear background tidbits about him from his brother. His affection for Jim is obvious, and it makes for some touching moments.
On Disc Three, there's an 1972 interview with Amanda Blake (Miss Kitty) on The Mike Douglas Show It's about 7 minutes long, and gives Blake a chance to chat with Mike. As well, there's an audio-only recording of a CBS studio soundtrack scoring session from 1965. Unfortunately, there's no text for context for this segment. The total amount of extras for Gunsmoke: The Directors Collection.
Final Thoughts:
Gunsmoke was not only the most popular western to ever air on television, it was one of the very best straight dramas in television history, tackling subject matters that other shows in the 1950s and 1960s were unable or unwilling to do. Gunsmoke: The Directors Collection includes 15 classic episodes of the series, spanning the series' 20 seasons. Featured are directors as diverse as Arthur Hiller to Mark Rydell to Andrew V. McLaglen to John Rich. Gunsmoke: The Directors Collection features a plethora of extras, including numerous director commentaries, original radio broadcasts, and interviews with the stars. It's one of the best TV DVD collections out this year. I'm giving Gunsmoke: The Directors Collection our highest rating here at DVDTalk: the DVDTalk Collector Series recommendation.
---
Paul Mavis is an internationally published film and television historian, a member of the Online Film Critics Society, and the author of The Espionage Filmography.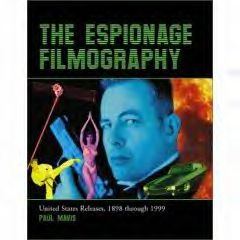 ---
C O N T E N T

---
V I D E O

---
A U D I O

---
E X T R A S

---
R E P L A Y

---
A D V I C E
DVD Talk Collector Series
---
E - M A I L
this review to a friend
Sponsored Links
Sponsored Links