List Price: $14.98 [Buy now and save at Amazon]
---
Admittedly, I'm a bit of a Scrooge when it comes to trying new Christmas movies. I can get a little Grinchy when somebody suggests adding a newer holiday entertainment to our traditional Christmas line-up (I had to be dragged to the TV to watch Elf and Home Alone). So I had zero hopes for 2002's The Christmas Shoes, based on the hit song and book (which frankly, I had never heard about before). But I was surprised by what a tender, lovely little film it turned out to be. I don't think it will become a Christmas tradition with me (more about that later), but The Christmas Shoes did pull at my heart strings (curse that three-sizes too small heart!), while impressing me with its sincerity and simplicity.
Robert Layton (Rob Lowe) is a small-town lawyer beset by family and professional problems. He works as a junior associate, so he has to take the cases he doesn't necessarily want. As well, his commitment to do well to get ahead, is affecting his home life. His wife, Kate (Maria del Mar) has already resigned herself to a life of loneliness and lost love for her husband. His daughter, Lily (Amber Marshall), loves her father, but she's learning not to trust his promises to be more involved in her life, especially after he keeps missing her choir concerts.
The volunteer director of that choir, Maggie Andrews (Kimberly Williams) has been diagnosed with a terminal illness (congestive heart failure) that only a heart transplant can avert. Her loving husband, Jack (Hugh Thompson), and her son, Nathan (Max Morrow), are devastated to hear the news. Nathan in particular finds it difficult to accept that this coming Christmas will probably be his mother's last, unless a donor heart can be found. When Maggie gets too sick to carry on with the Christmas pageant, she enlists Kate (who studied music in college), to take over the role of music director. Helping Nathan get through the coming crisis is his teacher, Dalton Gregory (Dorian Harewood) who also happens to live next door to Robert Layton's mother, Ellen Layton (Shirley Douglas).
What connects these two families is a pair of red slippers that fall off a delivery truck at Layton's feet. Layton returns the shoes to the department store (where the owner claims not to have ordered them). Preparing to leave, Layton's car stalls, and the owner of the department store recommends he take the car to a good mechanic he knows - Jack Andrews. When Nathan hears his mother speaking to Kate, telling her how happy she was going dancing with her husband on their anniversary, he runs to the department store to find her a pair of shoes. Spotting the red slippers, he realizes he doesn't have enough money for them, so he enlists the aid of Dalton to help find pop cans for the recycling fee, mindful that he has little time before Christmas, and before his mother's impending death.
The Christmas Shoes is a cleverly plotted story, more Terms of Endearment than It's a Wonderful Life, with the Christmas angle taking a decided backseat to the family dramatics. Issues of faith, love, loss, friendship, and death, are sensitively, quietly handled (no one screams or loses control in big, showy scenes, like so many of those "diseases of the week" telemovies) by director Andy Wolk. The season of Christmas is certainly a backdrop to the story, but it could easily have been removed without affecting the story. There's no heavy-handed effort on the part of the director or screenwriter Wesley Bishop (based on the book by Donna VanLiere) to explain away the "small miracles" of the story as specifically Christmas-related, and therefore, more isolated and cliched (as these types of holiday movies sometimes come off). Indeed, the whole point of the film is that what the author calls "God's small miracles," happen all the time, not just at Christmas; the problem, according to the author, is that one has to listen and watch for them carefully, and recognize them for what they are: opportunities for us to recognize what's really important in life, and what isn't.
That being said, there's a big part of me that feels you'd have to be crazy to watch The Christmas Shoes as a regular Christmas movie with the family - particularly with younger members. This is a really sad, and at times, depressing movie, and younger members of the audience may well be very upset at some of the plot developments in the show. I watched this alone, and I was glad I didn't invite my younger children to view it, too, because I think they would have been upset. Little kids sitting down in front of the TV, ready to experience a Christmas movie, aren't emotionally prepared to watch a movie that realistically depicts the death of a parent - period. Yes, the sum effect of this lovely film is to reaffirm the values of love and remembrance, and to teach us to cherish each moment we have with our loved ones. But little kids won't understand that part; so you may want to make sure they're occupied elsewhere when you watch it.
All of the performances are uniformly good in The Christmas Shoes. Rob Lowe does well with the role of the distant, hard working lawyer who's bypassing a lifetime of memories with his family. Lowe, who proved years ago that in the right role, he was a competent actor (the criminally underrated Masquerade), imparts his character with a quiet intensity that's in keeping with the tone of the entire film. Equally effecting is Kimberly Williams (whom I've only seen in the fluffy, dopey Father of the Bride remakes) as the dying mother, and Max Morrow as Nathan. He's an engaging child actor who has a natural simplicity to his range (not at all like most other forced, artificial child actors). Dorian Harewood, always a welcome sight in any movie (Full Metal Jacket, Looker), does well with his role as Nathan's steady friend and teacher. All tech credits are equally good, including a very convincing December make-over of the film's Nova Scotia location, which was actually filmed in July.
The Christmas Shoes isn't perfect by any means; a subplot about farmers' irrigation troubles is tacked on strictly to give some added padding to Lowe's role. And I had the feeling that there was more to the role of the fine Shirley Douglas' Ellen Lowry character than what ultimately showed up on screen. Still, The Christmas Shoes is an affecting drama well worth a look.
The DVD:
The Video:
The full-frame video image for The Christmas Shoes is sharp and clear, but I did notice that there was some artifacting and shimmer; the bit rate could have been higher. But this isn't Star Wars, so for what it is, it looks fine.
The Audio:
The Dolby Digital English mono soundtrack is adequate for the audio design of The Christmas Shoes
The Extras:
There's a The Christmas Shoes Featurette Including Cast Interviews, which runs about six minutes. Next, there's The Christmas Shoes Music Video by NewSong (which isn't listed on the DVD case. There's also a ten minute Exclusive Interview with NewSong and author Donna VanLiere that's helpful in plotting out the evolution of the song/book/movie/sequels. There are also DVD-ROM features, including Excerpts From The Christmas Collection (The Christmas Shoes, The Christmas Blessing, The Christmas Hope) and Upcoming Book -- The Angels of Morgan Hill, and The Christmas Shoes Discussion Guide.
Final Thoughts:
The Christmas Shoes is a sweet, thoughtful film about love and hope, and loss and death. It has a Christmas background, but for all intents and purposes, it's a universal drama about coping with death, and rediscovering what's important in ones' life. I can't say I'd recommend The Christmas Shoes as a family Christmas movie -- it accurately portrays the emotions felt when a parent dies, and frankly, little kids are not going to want to see that before they go to bed on Christmas Eve. However, I highly recommend The Christmas Shoes for anyone who wants to see an ultimately uplifting drama about hope and fate -- that just happens to have a Yuletide feel to it.
---
Paul Mavis is an internationally published film and television historian, a member of the Online Film Critics Society, and the author of The Espionage Filmography.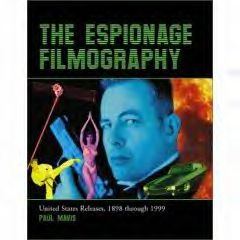 ---
C O N T E N T

---
V I D E O

---
A U D I O

---
E X T R A S

---
R E P L A Y

---
A D V I C E
Highly Recommended
---
E - M A I L
this review to a friend
Sponsored Links
Sponsored Links