Walt Disney Treasures - The Complete Pluto, Volume Two: 1947 - 1951
List Price: $32.99 [Buy now and save at Amazon]
---
One of four of the latest releases in the Walt Disney Treasures line of deluxe DVD boxed tin sets, The Complete Pluto, Volume Two: 1947 - 1951 picks up where the first volume left off, bringing the series to an end by showcasing the last 23 animated shorts starring Mickey Mouse's pooch, Pluto. As well, The Complete Pluto, Volume Two: 1947 - 1951 has a couple of bonus cartoons starring Figaro the Cat (as seen in Pinocchio) included, along with some nice extra features to round out the collection.
Unique among the major animated characters during the golden age of Disney animation, Pluto stayed largely animal-like in his behavior, unlike his master, Mickey, friend Donald Duck, or fellow dog, Goofy, who all could drive cars, play tennis and golf, and live the lives of well-off suburbanites. During the period covered in this second volume of shorts, Pluto still lived as a dog would, with a dog house in the backyard, and occasionally a master to tell him what to do. Pluto didn't take on the trappings of human behavior as the other major Disney animal characters did; Pluto didn't walk upright, or wear shirts or hats, or smoke a pipe. He also stayed mute (except for some occasional mutterings that were left intentionally unintelligible by the animators), so each of his shorts were dependant almost exclusively on pantomime. Perhaps these restrictions are the reason young children find Pluto, of all the older, classic Disney cartoons, the most accessible - and loveable. Pluto is all motion and expression; watching a child watch Pluto, you can see their little faces working out the carefully designed expressions the animators brought to Pluto, while following along with the stories, needing no dialogue or narration to understand the plots or Pluto's motivations. Pluto remained a puppy at heart, and kids love his sweet, playful antics -- and sometimes irascible temper - when he finds himself caught up in a sticky situation.
Working on a level akin to great silent comedy, the Pluto cartoons are pure slapstick, derived from character motivation (Pluto is curious like any puppy, and therefore, Pluto will get himself into trouble) as well as arbitrary gags, so the comedy always comes from a believable starting point - even if the situation quickly becomes fantastical in its exaggeration. And subsequently, with this emphasis on pure action as comedy, the Pluto shorts tend to move more quickly than some of the other Disney shorts from this time period, again gaining more acceptability from younger viewers. Eschewing any realism as far as anatomy or physiology goes (Pluto is basically a rubbery tube/hot dog with legs), the Disney animators were still able to impart Pluto with dog-like reference points, while coupling those conventions with stylized, rubbery movements that suited almost any comedic situation. In ways both the most realistic - and most stylized - of the major Disney animated characters, Pluto continues to appeal to young viewers who adore his cheerful spunk, and his hilarious complications with the real world.
Today, with the many adult-oriented animated programs out there, some of these early Disney shorts may seem naive and a tad slow for the casual viewer. Certainly they're not on the same energy wavelength as the celebrated Looney Tunes cartoons from the same period, but I find them just as entertaining as those crazy Warner Bros. efforts. They may move at a slightly more sedate pace, but the comedy is true and sure, and it keeps coming at a steady rate. You won't find the almost obsessive attention to detail in a Bugs Bunny cartoon, that you will find in any average Pluto cartoon, nor will you see the kind of gorgeous, rich, full animation, with beautifully rendered backgrounds, that were the hallmark of the Disney touch.
One thing the Disney shorts did have in common with the Warner Bros. cartoons - and which you won't find in some of today's cartoons - are various "politically incorrect" stereotypes or depictions of violence that were commonplace during this time period. The four cartoons from this collection that Disney finds questionable according to their guidelines, have been separated from the main groupings, and put under their own menu, From the Vault. Film and animation historian and Disney expert Leonard Maltin delivers an introduction to these titles, explaining the need for these shorts not to be censored, but to be aired and discussed.
The shorts contained in The Complete Pluto, Volume Two: 1947 - 1951 box set are some of the very best examples of the Disney golden age of animation. These members of the Disney canon help represent the gold standard of animation for the first half of the 20th century, and no computer, no matter how sophisticated and advanced, is ever going to come close to achieving the photographic effects that were rendered by the Disney animators' hands.
Here are the twenty-three Pluto shorts included in The Complete Pluto, Volume Two: 1947 - 1951:

DISC ONE:


Mail Dog
Pluto must get the mail through his arctic wilderness, despite the interruptions of a nosey snowshoe rabbit.

Pluto's Blue Note
Pluto wants to own a record player, but how can he get one? Some fun moments where the animators get around Pluto's muteness, by having him lip-synch to a record, imitating a Frank Sinatra-like crooner.

Rescue Dog
Another arctic adventure for Pluto, where he's saved from drowning by the efforts of a playful seal (the same seal, it seems, that Mickey gives a bath to in 1948's Mickey and the Seal). The scenes of Pluto trapped under the ice are quite realistic and a little scary.

Bond Bandit
Pluto must contend with a hungry gopher in his backyard. A classic example of the confrontational "underground menace" plot used often in animated films.

Pluto's Fledgling
Pluto helps a little baby bird back into his nest -- when he doesn't want to go back. A sweet little short, with excellent expressions drawn for Pluto.

Pluto's Purchase
Mickey shows up, and asks Pluto to go to the butcher shop -- but Pluto doesn't know that Butch the dog will want his sausage.

Bubble Bee
Pluto deals with a bumble bee who can sneak out gumballs from a gumball machine.

Pluto's Surprise Package
Pluto has to deal with a jittery little turtle that comes in the mail.

Pluto's Sweater
A very funny slapstick Pluto short, featuring Minnie Mouse and Figaro. Minnie knits a pink sweater for Pluto, and makes him go outside, wearing it.

Pueblo Pluto
While Mickey buys Indian souvenirs, Pluto gets himself trapped in a cactus ring, and a little puppy who wants Pluto's bone, is the only one who can help him out.

Sheep Dog
Pluto is guarding a herd of sheep, but high in the hills, a coyote father and son sneak in to grab a late-night snack. Very much like the Looney Tunes Wiley E. Coyote shorts.

DISC TWO:


Camp Dog
The coyote father and son from Sheep Dog are back, making a mess out of Pluto's campsite. Lots of slapstick in this one.

Food for Feudin'
Chip 'n Dale meet up with Pluto, and nuts of course, are the catalyst for battle. It's nice to hear some dialogue occasionally in a Pluto short.

Pests of the West
Those coyotes from Sheep Dog and Camp Dog are back; this time, they're trying to get into the henhouse.

Pluto and the Gopher
A hungry gopher destroys Pluto and Minnie's flowers, and decides to come inside the house for a snack, as well.

Pluto's Heart Throb
Pluto falls in love with a little dachshund, but Butch is interested in her, too.

Primitive Pluto
Pluto's "primitive instinct," in diminutive dog form, guides him through the transition from domesticated pet to wild animal. Has a little bit of an edge to it, compared to other Pluto shorts.

Puss-Cafe
Two ratty cats see a lot of food potential in Pluto's homestead.

Wonder Dog
Still in love with his dachshund, Pluto tries to perform circus tricks -- just like his girlfriend's hero: Wonder Dog.

Cold Storage
A wayward stork takes shelter in Pluto's doghouse -- and doesn't want Pluto there anymore.

Cat Nap Pluto
Pluto needs to get some sleep, but Figaro the Cat won't let him. This Pluto short has been separated from the main grouping of shorts, and can be found in the From the Vault menu, due to depictions of Pluto wearing a coolie hat.

Cold Turkey
Pluto tries to get a turkey away from a mangy cat. This Pluto short has been separated from the main grouping of shorts, and can be found in the From the Vault menu, due to depictions of mild violence in the interplay between Pluto and the cat.

Plutopia
After arriving at their cabin, Mickey must muzzle Pluto, and make him stay outside. There, Pluto has a bizarre dream sequence. The last official Pluto starring-short from this period, Plutopia has been separated from the main grouping of shorts, and can be found in the From the Vault menu because, I can only assume, a cat character holds a shotgun to his head.
The DVD:
The Video:
The full screen video image for The Complete Pluto, Volume Two: 1947 - 1951 boxed collection is extremely sharp and clear. There are still scratches and the occasional dirt specks seen, but the colors are richly hued and true. There are occasional color washes to a few individual scenes, but these shorts look far better than you've ever seen them before.
The Audio:
The Dolby Digital monaural audio track accurately represents the shorts' original theatrical presentations.
The Extras:
There are several extras offered in The Complete Pluto, Volume Two: 1947 - 1951. On disc one, there are two Master Class features, which approximate audio commentaries, but with a big difference. Each animator discusses a Pluto short, but we often see the animator in split screen with the cartoon. This adds some visual interest, while giving a face to those usually disembodied commentaries. As well, the commentators freeze-frame the shorts, while they make specific points. This is far and away more superior to most audio commentaries, because we have the time to hear a complex thought, without the commentator feeling the need to rush on because the film keeps running in real time. Disney animator Randy Cartwright discusses Bone Trouble, and Disney animator Andreas Deja discusses Hawaiian Holiday. While both commentaries are fascinating and extremely valuable to the Disney scholar, I would have preferred that the shorts discussed actually came from this collection. It's a small point, though. As well, there are two examinations of the short, Pluto's Judgement Day (again, not in this collection), where pencil tests are run simultaneously to the finished product. It's a fascinating look at the painstaking animation process that Walt Disney insisted on for his product.
On disc two, a Figaro the Cat short, Figaro & Cleo is included in the From the Vault menu, put there because of a racially stereotyped character that's featured in the short. As well, in the Bonus Material menu, there two other Figaro the Cat shorts: Bath Day and Figaro and Frankie. As well, there are image galleries that you can navigate, showing Pluto Backgrounds (beautiful background plates from the shorts), Pluto in Progress (sketches of Pluto in various stages of development), and Pluto Published (various publications that featured Pluto).
The Packaging:
The packaging for The Complete Pluto, Volume Two: 1947 - 1951 is the same as the previous Walt Disney Treasures boxed tin sets. Two discs are enclosed in a sturdy keep case, which is then placed tightly in a metal tin, embossed with the series' logo. A certificate of authenticity, a full color plate depicting a Pluto theatrical poster, and a full color, glossy 8-page booklet, listing the contents of the tin, are included.
Final Thoughts:
In today's animation world, you're taking your chances as to what your child may see. But with the Walt Disney Treasures collections, there are no worries for parents; these wholesome, entertaining programs are the very definition of family programming. As well, for the animation buff and Disney scholar, the Walt Disney Treasures compilations are invaluable teaching tools, as well as pristine collections of classic animation. The Complete Pluto, Volume Two: 1947 - 1951 is a worthwhile addition to any DVD lover's library. Therefore, I'm giving The Complete Pluto, Volume Two: 1947 - 1951 our highest rating at DVDTalk: The DVDTalk Collector Series.
---
Paul Mavis is an internationally published film and television historian, a member of the Online Film Critics Society, and the author of The Espionage Filmography.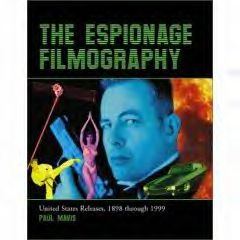 ---
C O N T E N T

---
V I D E O

---
A U D I O

---
E X T R A S

---
R E P L A Y

---
A D V I C E
DVD Talk Collector Series
---
E - M A I L
this review to a friend
Sponsored Links
Sponsored Links