List Price: $19.99 [Buy now and save at Amazon]
---
Writer, producer, and director Chris T. McIntyre's Hell to Pay, co-starring a gaggle of old-time Western TV stars, as well as world-class members of the Single Action Shooting Society, is a well-intentioned, but fatally amateurish exercise in nostalgia that just doesn't match up to its legendary inspirations. McIntyre, in his entertaining and informative director's commentary, states that he wanted Hell to Pay to be like the classic matinee and TV westerns he grew up on. But those films and TV shows were models of efficiency, produced, written, and directed by craftsmen who worked at their jobs like a plumber or bricklayer or carpenter would - day in and day out, until their skills were honed to perfection. Hell to Pay's shaky production sabotages any effort on McIntyre's part to make a "classic western reborn."
Hell to Pay tells the story of two brothers, Kirby and Chance Scott (Kevin Kazakoff and William Gregory Lee). Kirby, a largely silent, stalwart Civil War hero, has come west to find peace after the horrors of the War Between the States. Chance, his no-account, gambling, roguish brother, just happens to be going the same way, when they wind up in a small town in Colorado. Pairing off with sisters Rebekah and Rachel (Rachel Kimsey and Katie Keane), the brothers have an uneasy relationship due to their vastly different dispositions. Of course, the town they've come to has dark secrets, with most of them held by Del Shannon (Bo Svenson), a saloon owner and town string-puller. Chief among Shannon's schemes is installing evil, sadistic Lyons (Jason Shaw) in as deputy sheriff, to aid his plan to grab up all the land around town, in an effort to reestablish an inactive silver mine. Standing in his way are Sheriff JT Coffee (James Drury), Emil Brax (William Smith), who everyone feels is a coward from the war, and Mary Potter (Stella Stevens), a widow on the outskirts of town - and of course, Kirby, who with the reluctant help of his brother, decides to take on the evil Shannon.
The actual plot of Hell to Pay isn't bad at all (I deliberately glossed over details so as no to spoil the plot - I know how you hate that), but McIntyre's screenplay is nothing more than a series of warmed over ideas from other westerns (particularly the Wyatt Earp/Doc Holliday nature of the brother's relationship), along with some hopelessly naive exposition scenes that play rather badly. If McIntyre could have at least imaginatively staged the production, that might have saved it (certainly, those Poverty Row westerns didn't have the best scripts), but Hell to Pay often comes off as the rankest amateur production, with shaky camera work, stop-n-go zooms, square blocking, and a tentative approach to the action sequences, at best (many of the hand-to-hand stuff is shot with the actors gingerly performing the stunts at half-speed, like they're supposed to do during rehearsals).
The acting is not much better. Lead Kazakoff may or may not have some skill at acting; however, his character is so enervated that it's next to impossible to tell. Brad Pitt clone Gregory Lee strikes some pretty poses, but that appears to be the extent of his range, and he comes off as a bad road company version of Val Kilmer's Holliday. The less said about the other non-stars, the better. As for the SASS performers who fill out the supporting cast, they actually do marginally better - but then again, all they have to do is shoot their weapons, which they do with mechanical repetition. The film's main selling point is the return of several big stars from TV and movie westerns, including James Drury, Stella Stevens, Andrew Prine, William Smith, Svenson, Buck Taylor, Peter Brown, and in a blink-and-you'll-miss-him cameo, Lee Majors. It's great to see all these old pros back in their saddles, with Drury, Smith, and Prine doing especially good work. It's just a shame they have so very little to work with here on Hell to Pay.
The DVD:
The Video:
Shot on widescreen, 1.78:1 Hi-Def video, Hell to Pay looks very good, with some excellent cinematography by Stephen G. Shank. While Hi-Def still annoys me with its fuzzy pans, when the camera is still, some of the images are quite colorful.
The Audio:
There's a 5.1 Dolby Surround Sound audio track that's fairly active during the frequent gunplay.
The Extras:
The odd thing about Hell to Pay is that the extras wind up being more entertaining than the feature film. First up is a director's commentary that's quite informative about the Civil War, and about life lived in the Old West (watching the film with the commentary, the film seems half as long). Next, we have a featurette on the making of the film, along with a detailed look at the Single Action Shooting Society phenomenon; quite frankly, I would have preferred a straight documentary on their activities, rather than Hell to Pay. Next, we have a solid look at the acting greats that make up the cast of Hell to Pay, with some fun interviews with Smith, Prine, Stevens, and others. Again, these interviews held more interest for me than the main attraction. Finally, there's a video trailer for Hell to Pay.
Final Thoughts:
All the ingredients are here in the well-meaning but naive Hell to Pay for an unpretentious, action-filled oater. But somehow, the film veers off into "weekend re-enactment" territory, bypassing bona fide "classic western." History buffs and shooters may well enjoy it, but I recommend that they rent it before buying. All others -- skip it, and watch a rerun of Gunsmoke or Bonanza.
---
Paul Mavis is an internationally published film and television historian, a member of the Online Film Critics Society, and the author of The Espionage Filmography.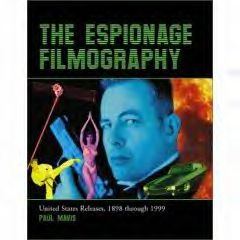 Sponsored Links
Sponsored Links