Odd Couple - The First Season, The
List Price: $38.99 [Buy now and save at Amazon]
---
Previously only available through a mail-order Time-Life DVD set, The Odd Couple, one of the top TV comedies of all time, is now available everywhere through CBS Paramount Video. Presented in the same format as the Time-Life DVD set (four, one-sided discs contain all 24 episodes of the first season), this new CBS Paramount disc set contains all the same bonuses found on the Time-Life set, as well, but with a substantial addition of a fifth disc, containing four classic episodes from the series' four other seasons that were personal favorites of stars Tony Randall and Jack Klugman. Minute for minute, few TV shows have packed in more laughs and more entertaining performances than The Odd Couple. Delightfully witty and adult, The Odd Couple plays even better today than it did 37 years ago.
And 37 years ago, The Odd Couple didn't play all that well with audiences. Now of course, it's important to remember that television back in the 1970s wasn't nearly as quick on the cancellation trigger as it is today (All in the Family being the classic example of a series being given time to build). A series could get middling ratings and stay on for five years - like The Odd Couple - because "middling" ratings back in 1970 would be considered close to American Idol numbers today. The Odd Couple, which never even cracked the Nielsen Top Thirty, stayed on third-placed ABC Network because, as Klugman states on one of the bonuses on this disc set, it was a cheap show to produce, and they were getting rave reviews from the critics - still an important factor with the status-seeking networks back in those days.
For producing studio Paramount and ABC, The Odd Couple certainly appeared to be a likely hit. Based on the smash Broadway play by Neil Simon, and the very popular movie version starring Walter Matthau (he played Oscar on Broadway, too) and Jack Lemmon (he took over the film role when the studio nixed Broadway's Felix, Art Carney), The Odd Couple followed the play and movie point for point, right down to a virtual replica of the elaborate eight room New York City apartment set that housed all the action of the two previous versions. The original Neil Simon story must be familiar to you. Oscar Madison, one of the most respected sportswriters in New York City, is living alone in his incredibly sloppy, dirty apartment after his wife Blanche left, taking their kids to live in California. While playing cards with his poker cronies, Oscar takes in friend Felix Unger as a roommate. Felix, a supernaturally neat, maddeningly obsessive-compulsive, has been kicked out of his home by his wife Gloria, with nowhere to go. Almost from the very first minute they become roommates, the two polar opposites start to drive each other crazy, and before long, Oscar is at martyr Felix's throat, ready to kick him back out in the street.
Perennially third placed network ABC, smelling a possible hit, gave The Odd Couple the full promotional treatment before the start of the 1970-1971 season, with stars Tony Randall and Jack Klugman making the rounds of TV talk shows to hype the series. Randall, a highly trained theatre performer and top-tiered supporting comedic actor in feature films, was just winding down his movie career. Having reached the heights of his cinematic fame with a couple of Doris Day/Rock Hudson films (Lover Come Back and Send Me No Flowers), Randall moved into mid-range starring roles, before falling out of favor with film fans with junk like 1969's Hello Down There). Klugman, another accomplished stage actor (he had replaced Matthau on Broadway in The Odd Couple) was probably best known to audiences for a supporting role in 12 Angry Men, numerous stints on series TV, and just prior to The Odd Couple, a sensational supporting role as Ali MacGraw's father in the big screen comedy hit, Goodbye, Columbus. With a cast like this, and proven material that had went over big with audiences in two different mediums, it's not surprising that ABC and Paramount looked at The Odd Couple as a sure bet.
With producer Jerry Davis (Bewitched) and executive producers/writers Garry Marshall and Jerry Belson (of The Dick Van Dyke Show fame) watching over the show, and talented writers and directors such as Jerry Paris, Hal Cooper, Jack Donahue, Bill Idelson, Dale McRaven, Carl Kleinschmitt and others writing witty, smart scripts that not only retained the feel of original playwright Neil Simon, but at times equaled or surpassed it, The Odd Couple should have been an easy Top Ten hit in the Nielsen's. Unfortunately, as Klugman, Randall and Garry Marshall often stated over the years, The Odd Couple was literally canceled every year it was on - only to be given a reprieve when ABC couldn't find anything cheaper and more reliable to put on in its place.
While it drew millions of loyal viewers every week, with ratings that would have guaranteed a 15-year run today, in 1970, The Odd Couple's competition was just too tough. Premiering in September of 1970, on Thursday nights, The Odd Couple was going up against formidable rivals. Over on CBS, Family Affair was running out of steam during its last season, but The Jim Nabors Hour and The CBS Thursday Night Movies were Top Thirty hits. Even worse, NBC's powerhouse lineup of The Flip Wilson Show, Ironside and The Dean Martin Show - the first two series were in the Top Five, and Dino was still viable at 24th for the year - pulverized the competition over on ABC. Even Nancy, the forgettable situation comedy that NBC had directly against The Odd Couple's 9:30 time slot, took away ratings points from Oscar and Felix because, before remote controls revolutionized channel surfing, people would actually sit through a marginal show, waiting for a good one, instead of getting up and physically changing the channel. ABC had nothing to support The Odd Couple that night. New series Matt Lincoln and The Immortal were stiffs, Bewitched had changed "Durwoods" and had dropped out of the Top Thirty, and the other Neil Simon comedy that preceded The Odd Couple, the all-black version of Barefoot in the Park (with the talented, funny Scoey Mitchell) failed to even make it through the entire season. In that critical first year for any new series, The Odd Couple failed to find a significant audience (I'm pretty sure that most of the millions that fondly remember and love this show caught more of it in syndication -- where it was a monster hit in the mid-to-late 70s -- than during its network run).
Many fans of the series - as well as the stars of show - blamed part of this problem on the fact that The Odd Couple was shot single camera, with an added laugh track. Randall and Klugman, both theatre trained actors, felt that the results were leaden with the single camera process, because the editing largely determined the impact of the jokes, as opposed to the timing of the actors. That's why after this first season, The Odd Couple, with the blessing of Gary Marshall who also wasn't pleased with the results, went to a three camera live shoot, with an audience (despite what Gary Marshall says, they still "sweetened" that live audience laugh track). Fans of the show are pretty strongly on the side of preferring the later live seasons, but I enjoy both processes for different reasons.
There's no doubt that there's an increased spontaneity and energy to the second through fifth seasons, due to the live shooting. But the first season has a big-screen, polished look to it, almost like a mini version of the Matthau/Lemmon picture, that's very appealing. Shot on 35mm stock, edited at a movie, not sitcom tempo, and lit rather like a feature film, this first season, with its replica apartment set and reoccurring characters from the feature film, has the feel of classic sitcoms from the 1950s and 1960s (the later seasons would look like the other uglier, cheaper and quickly-shot seasons of Garry Marshall's Happy Days and Laverne and Shirley). There's a visual and comedic weight to this filmed first season that somehow feels more important, more substantial, and more akin to the powerhouse influence of Neil Simon.
Simon, who to his huge regret had no financial stake in the series (he had sold off the rights for a relative pittance prior to the series' production) still lingers in the atmosphere of this season, with Marshall and Belson often borrowing lines or entire subplots from the play and film (such as premier episode The Laundry Orgy, that liberally borrows from the boys' first date with neighbors The Pigeon Sisters). The writing, which I feel is much more "Simon-ian" in this first season, is more carefully pitched, more "crafted," if you will, by the dictates of the single camera shooting method (the later seasons, while undeniably and unreservedly hysterical, are much more broadly tuned, with the actors playing more to the audience than to each other). There are plenty of establishing shots of the actors in actual New York locales, and the darker visual scheme of the 35mm shoots in the larger apartment (as opposed to the full-blown lighting on the noticeably smaller apartment of the later live shoots) somehow feels more like New York.
The acting this first season, perhaps again influenced by the marked difference in shooting a one camera sitcom, is more finely tuned to the scripts, rather than to the performance to an audience. There's a concentration on the line readings with a single camera setup, that switches over to physical performance for the actor when he's working in front of an appreciative live audience. Furthering the connection to the previous incarnations of the play are the inclusion of the "Cuckoo" Pigeon Sisters, played on stage and in the movie by Monica Evans and Carol Shelly. Dropped rather unceremoniously after on a few episodes, the delightfully cuddly Evans and Shelly are such engaging, skilled comediennes that it's a shame Marshall dropped them to get, in Shelly's own words, girls Oscar and Felix would like to "shtup." The continuation of poker playing characters Murray the Cop (Al Molinaro), Speed (Garry Walberg), Vinnie (Larry Gelman), and Roy (Ryan McDonald) from the play and film, also keep the Simon comedic feel alive during this first season. Wisely, the producers kept the absolutely indispensable Neal Hefti theme music from the movie version, too.
Watching The Odd Couple now, what I find most appealing about it, beside the pinpoint accuracy of the actors' line-readings, and the apparent, instant chemistry of subsequent life-long friends Randall and Klugman, is the adultness of The Odd Couple. This isn't a show aimed in any way at children, even though kids love it, too. This is a show written by adults, for adults. That doesn't mean the G-rated comedy is in any way salacious or mean-spirited. It's just that no pandering to a younger audience is even attempted. Even though there's a funny kid living upstairs in one of the episodes, there's no reoccurring youthful character this season that's meant to capture the kiddie audience. Oscar and Felix are men, and they're interested in living life as adult men - meaning they want to sleep with women, work at their grown-up jobs (even though Oscar's job involves sports, he has to write a successful column every day - an extremely tough thing to do), play poker, drink, smoke, and spar intelligently and wittily in an adult manner. With so many comedies today featuring little boy/men who look 40 yet act 15, The Odd Couple is refreshingly mature. And it's this respect for its adult audience that captivates kids, as well; they know better than anyone when they're being pandered to with phoney cut-up lines. When Oscar starts yelling at Felix, any kid will laugh, but there's no question that it's two adults doing the arguing, in a very intellectual, funny manner, without a smart-aleck, preternaturally wise-ass kid hanging around somewhere to score a rimshot off the situation. The Odd Couple: The First Season occupies an important transitional position in TV sitcoms, nestled between the polished, tightly structured sitcoms of the 1960s, such as The Dick Van Dyke Show and The Andy Griffith Show, and the soon-to-be dumbed down world of Laverne and Shirley, later seasons of Happy Days, and god forbid, Joanie Loves Chachi, marshaled in (forgive the pun) by producers like Garry Marshall and network executives like Michael Eisner. Traditional, conservatively structured, polished, and witty, but not afraid to go for a physical laugh, The Odd Couple: The First Season was the absolute apex of the sophisticated adult sitcom.
Here are the 24, one-half hour episodes of the five-disc box set, The Odd Couple: The First Season, as described on its slipcase back cover (the fifth disc will be discussed in the Extras features:
DISC ONE:

The Laundry Orgy
Oscar and Felix's first date with their ditzy neighbors the Pigeon Sisters is a total disaster...with poker, laundry night, and Felix's cleaning all getting in the way.
The Fight of the Felix
After Oscar gets into a fight with a hockey player, Felix tries to stand up for his roommate, but ends up in the boxing ring instead.
Felix Gets Sick
Felix comes down with a 48-hour flu bug and guilts Oscar into taking care of him, ruining Oscar's weekend with a beautiful stewardess.
The Breakup
After a big fight, Oscar kicks Felix out for good. And while Felix moves from apartment to apartment, Oscar cant' help but notice that his life is going downhill.
Oscar's Ulcer
When the doctor tells Oscar he has a stomach ulcer, Felix plays nursemaid for one week. His three rules? No stress, no poker, and no women!
DISC TWO:

I Do, I Don't
During a wedding rehearsal, best man Felix recalls his own marriage and divorce, causing the groom to get cold feet and call off the wedding.
Oscar the Model
When a young ad exec sees a photo of Oscar, he claims to have found a fresh face, and orders Felix to use him in a big cologne campaign.
The Big Brothers
After volunteering for the Big Brothers program, Felix tries to impress a little boy with his knowledge of the arts. But the kid is more impressed with Oscar.
It's All Over Now, Baby Bird
When Felix's beloved parrot dies, he has trouble finding a final resting place for it. But then he and Oscar visit a pet cemetery, where a funeral is planned.
Felix is Missing
When Felix flies to Canada for work without leaving word, his poker buddies assume he's dead, and Oscar is accused of foul play.
Scrooge Gets an Oscar
Oscar refuses to act in a benefit performance of "A Christmas Carol," then has a nightmare that he is the character of Scrooge in the classic holiday tale.
DISC THREE:

The Blackout
During poker night, there is a power outage and $50 is stolen. Oscar is the prime suspect, so he insists on recreating the crime to prove his is innocent.
They Use Horseradish, Don't They?
Even though Oscar divulged a secret recipe to a competitor at a cooking contest, Felix still needs his help. Felix's nerves have caused his arms to go stiff!
The Hideaway
An Alaskan football player is a houseguest while Oscar negotiates his contract. But then Felix discovers he is a cellist and urges him to give up sports.
Lovers Don't Make House Calls
Felix needs a doctor in the middle of the night. So when pretty Dr. Nancy Cunningham arrives at the door, Oscar is smitten and asks her out.
Engrave Trouble
When his ex-wife's watch is stolen from a jewelry store, Felix lets Oscar contact his shady underworld friends to try and get it back.
Bunny is Missing Down by the Lake
Oscar brings a depressed Felix up to his cabin, where a pretty camp counselor and three girls seek shelter from the rain. But then one little girl gets lost.
DISC FOUR:

You've Come a Long Way, Baby
Oscar doesn't want anyone ruining his big night at the sportswriters dinner. But then Felix arrives home with a baby left behind at his studio.
A Taste of Money
When young Philip next door is found with $2,000 in cash, Felix is worried that it's been stolen, so he and Oscar have to find out where the money came from.
Oscars' New Life
After Oscar is fired from his job, Felix gets him a position on staff with a popular girlie magazine, where Oscar discovers he is no swinger.
What Makes Felix Run
In order to cure Felix of his neatness and win back his ex-wife, Oscar comes up with a plan to turn his finicky roommate into a slob.
What Does a Naked Lady Say to You?
Felix is dating a wholesome librarian who looks familiar to Murray. Then he remembers he busted her for indecent exposure -- as an actress in a play!
Trapped
On their way to a costume party, Felix, Oscar, and Oscar's girlfriend Nancy are accidentally locked in the building's dusty basement, with no way out.
The DVD:

The Video:
With a tad of grain that's to be expected from original film elements from 37 years ago, The Odd Couple: The First Season looks excellent here in a trouble-free DVD transfer. All episodes time out right, so no apparent editing has occurred (they've even left on the final Paramount logo zoom-in that ended each show).

The Audio:
The Dolby Digital English mono soundtrack accurately reflects the original broadcast presentation. There are close-captions available.

The Extras:
There are full complement of extras for The Odd Couple: The First Season, starting with a bonus disc containing four later episodes that were personal favorites of Tony's and Jack's. They include:

DISC FIVE:


Sleepwalker
Oscar has started walking in his sleep. But while sleepwalking, he's also started to physically attack his roommate Felix!

Password
After he's invited to be a celebrity contestant on a game show, Oscar reluctantly brings Felix along to be his partner...and then regrets it.

Last Tango in Newark
When a famous male ballet star is late for a children's performance of "Swan Lake," Felix realizes that he must dance the lead role himself.

The New Car
With Felix's help, Oscar wins a new car in a radio contest. But when Oscar decides he wants to sell it, Felix won't let him.

While most fans are going to buy all the seasons anyway, it's nice to have these bonus episodes along with this first season, to immediately compare the way the series evolved when it went live. A nice feature with all the episodes, as well as with all the bonuses, is Garry Marshall's audio introductions. He's a pistol, and still funny as ever -- a very welcome addition here. On disc one, there's audio commentary by Garry Marshall and Jerry Belson, as well as another separate commentary track by Carole Shelly, for The Laundry Orgy. Tony Randall appears on The Mike Douglas Show, to plug the show (if you want to feel old, watch Mike, Tony and Pat Boone -- who look like your fathers used to look -- do thirty pushups like they were nothing. Who says smoking and drinking back then was bad for you?

On disc two, Jack provides audio commentary for It's All Over Now, Baby Bird - he's fantastic. Tony and Jack appear on The Mike Douglas Show to promote the show. As well, there's a series promo for It's All Over Now, Baby Bird. On disc three, there's an audio commentary by Garry Marshall for They Use Horseradish, Don't They?, and there's a fun collection of clips for Jack's book tour, touting his book Tony and Me. On disc four, Oscar's New Life is available with the option of discarding the laugh track (which never bothers me here). As well, there's a gag reel, a snippet of Jack and Tony doing a live benefit performance of The Odd Couple play, Jack accepting his 1971 Emmy, and his commentary after watching the clip after over thirty years. It's an amazing set of extras for this series, and hopefully, the other seasons of The Odd Couple will be just as full of goodies like these.

Final Thoughts:
Playing better today than it did over 35 years ago, The Odd Couple: The First Season is sophisticated adult sitcom humor at its absolute finest. Tony Randall and Jack Klugman go down as one of the great comedy teams of any medium, and the polished production of this single camera season lends a feature film-like weight to the witty scripts. With an abundance of extras that will more than satisfy the fans, one of the top ten funniest comedies to ever air on TV gets my highest rating: the DVD Talk Collectors Series.
---
Paul Mavis is an internationally published film and television historian, a member of the Online Film Critics Society, and the author of The Espionage Filmography.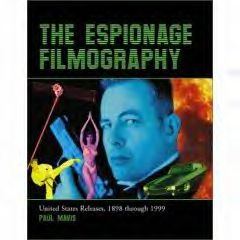 ---
C O N T E N T

---
V I D E O

---
A U D I O

---
E X T R A S

---
R E P L A Y

---
A D V I C E
DVD Talk Collector Series
---
E - M A I L
this review to a friend
Sponsored Links
Sponsored Links