Hitler: A Career (Hitler - eine Karriere)
List Price: $29.95 [Buy now and save at Amazon]
---
A few weeks ago, I wrote a review for the two-disc Hitler: The Rise of Evil, a CBS miniseries that included Hitler: A Career as one of its DVD bonuses. Produced in 1977, Hitler: A Career (Hitler - eine Karriere) caused quite a stir by all accounts when it premiered in Germany and in other Western countries. Written and co-directed by Joachim Fest, the celebrated German historian, his previous biography on Adolph Hitler was the first to be written by a German, and it too caused a sensation in a Germany that was finally re-evaluating its role in WWII and the Holocaust.
By the early 1970s, at least in the U.S., television censorship standards had loosened considerably, allowing archival footage of the war and specifically the Holocaust to be more readily shown (PBS's airing of The World at War series was a landmark ratings event for the network). Having since been inundated over the past thirty years with numerous films and documentaries on the Third Reich, watching Hitler: A Career today may seem old hat to newer viewers, but I found it a clear, intelligent, energetic examination of the infamous mass murderer and his equally culpable supporters.
Exclusively utilizing archival footage (there are no modern interviews), Hitler: A Career immediately jumps into examining Hitler's rise to power. Cursory information is given about his upbringing, his WWI career and his vagabond days in Vienna, Austria, but only in the context of delineating his actions after the war. If you've read Fest's work, you know then that his take on Hitler's ascension to power - quite controversial when first proposed - directly implicated the German people in propelling Hitler to power. Contrary to the widely held theory at the time that economics solely allowed Hitler to rise, Fest argued that the uppper and middle class, fearful of change brought about my modernization and immigration, saw in Hitler a racial and cultural savior, whose constant harkening back to the mythical, magical Germany prior to the Industrial Revolution, resonated with the bourgeoisies.
In Hitler: A Career, Fest argues that Hitler, far from being a raving madman (at least at the beginning of his career) was instead a scheming, incredibly adaptable (at first) and calculating politician, keen to exploit any weakness he saw in the political system and in the masses who, humiliated by the outcome of WWI, were waiting for a voice to speak for them. In his narration (Fest wrote the narration, British actor Stephen Murray delivers it - and quite well, too, I might add), Fest carefully plots Hitler's hard-won oratory skills, as well; again contrary to popular belief, he wasn't an immediate success with crowds. He had to learn how to sway them, with imagery taken from ancient Germanic folklore peppered throughout his speeches, along with a carefully crafted delivery, complete with studied facial expressions and staged body movements, that he spent years perfecting.
While some may feel that not enough time is spent in Hitler: A Career on his formative years, Fest is quite clear on the causes he felt shaped Hitler's insatiable need to "save the world." While so many historians center on Hitler's "Final Solution" and his rabid hatred for the Jews, Fest identifies an earlier, much stronger impulse that led to Hitler's power grabs and eventual indulgences in world domination and racial genocide. According to Fest, a young Hitler's simultaneous attraction to and repulsion from the decaying bourgeois "Old World" that beckoned to him in Vienna - and which utterly rejected him as an artist and failed to notice his very existence - gave Hitler not only a reason for thirsting for power, but also the tools to sway the masses hungry for a return to a period of time that never really existed in the first place for them. Hitler, through order and through an intricately calculated mythology, would give the humiliated German people a sense of "belonging," a sense of a reunified Germany under the older, safer, more spiritual rules. Hitler would use the very symbols of the culture he adored to fool the people, which in turn would catapult him into a position of power over the very remnants of that elite ruling class that had failed to recognize his "greatness."
As well, Fest is very clear in Hitler: A Career that Hitler, at first a ruthless, wily politician very much aware of the empty, showboating nature of not only the National Socialist's pipedreams about Aryan superiority but also his own carefully designed persona, rapidly descended into madness, believing his own hype and accepting the German people's placement of him as a demigod as fact, and not the result of calculation. This would be his downfall, for when he assumed increasing control over the military (taking credit away from his generals who won his early battles), his Reich quickly crumbled, and the German people finally woke up from their self-induced hysteria to see the utter ruin they and Hitler had caused.
Hitler: A Career is very definitely of its time. Fest's narration, read by Stephen Murray, eschews a scholarly drone to appeal directly to the viewer's emotions. Fest believes what he's writing, and he sees no need to be wishy-washy about it. As well, the actual construction of the documentary by director Christian Herrendoerfer, is entirely in keeping with documentary fashions of the time. The score is bombastic and expressive; the silent footage is enhanced with sound effects, and the editing is assembled for emotional impact - and quite brilliantly, too. There's an amazing moment in Hitler: A Career, and it only lasts a few seconds, but it's one of the most frightening images of Hitler I've ever seen on film. Fest's narration is describing how Hitler, ever the empty non-entity, fanatically studied others to create his own persona, including carefully watching military figures to craft an impressive authoritative bearing of his own. At this point, director Christian Herrendoerfer inserts a brief clip of Hitler, surreptitiously eyeing a soldier standing next to him. It's a decidedly creepy moment, displaying the naked, calculating perversity of this murderous cipher.
The DVD:
The Video:
The full screen, 1.33:1 video image for Hitler: A Career is as good as can be expected, considering the exclusive use of archival footage. It's frequently rough, but with a film like this, visual perfection is hardly a deal breaker.
The Audio:
The English narration with German dialogue is presented in a flat mono mix, with all dialogue heard clearly. English subtitles are provided.
The Extras:
There's a photo gallery included on the Hitler: A Career disc, along with some trailers for other WWII documentaries from First Run Features.
Final Thoughts:
Written by esteemed German scholar and historian Joachim Fest, Hitler: A Career is a mesmerizing look at the rise and fall of Adolph Hitler, as well as the complicity of the German people who catapulted him into power. Cleanly and logically plotted, Hitler: A Career relentlessly hammers home Fest's theory that Hitler gave the defeated, humiliated German nation exactly what they wanted in the early thirties, through a calculated shell game involving phony Germanic folklore and a soothing balm of violence and order to appease the bourgeoisies' fear of modernism. It's a spellbinding documentary. I highly, highly recommend Hitler: A Career.
---
Paul Mavis is an internationally published film and television historian, a member of the Online Film Critics Society, and the author of The Espionage Filmography.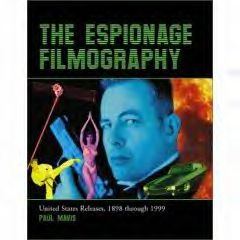 ---
C O N T E N T

---
V I D E O

---
A U D I O

---
E X T R A S

---
R E P L A Y

---
A D V I C E
Highly Recommended
---
E - M A I L
this review to a friend
Sponsored Links
Sponsored Links