John Frankenheimer Collection (The Young Savages, The Manchurian Candidate, The Train, Ronin), The
MGM // Unrated // January 22, 2008
List Price: $39.98 [Buy now and save at Amazon]
---
MGM and 20th Century-Fox have released The John Frankenheimer Collection, a four-film gathering that's notable - from a DVD stance - only for the inclusion of new-to-DVD The Young Savages, which isn't available for solo purchase. The other three films included here - The Manchurian Candidate, The Train, and Ronin - have all been released before, with those older editions used for this collection. Owners of those three films will have to seriously weigh double-dipping just to get The Young Savages - which is the least effective of the four films.
THE YOUNG SAVAGES
Released by United Artists in 1961, The Young Savages, based on Evan Hunter's novel A Matter of Conviction, with a screenplay by Edward Anhalt, looks at the effects of racial violence and gang warfare on the gritty streets of East Harlem. Assistant District Attorney Hank Bell (Burt Lancaster), looking for murder one raps for the three Italians boys who knifed a blind 15-year-old Puerto Rican boy, quickly realizes he's become mired in a case with broad social - and deeply personal - implications. In addition to the obvious tensions that arise in the neighborhood between the Italian and the Puerto Rican residents due to the murder, Bell's personal life becomes fodder for the press when it's discovered one of the defendants is the son of Bell's former lover, Mary di Pace (Shelley Winters). Bell's social do-gooder wife, Karin (Dina Merrill), eventually turns on Hank because of this past relationship, while Hank confronts his own cultural identity (he changed his real name, Bellini, to downplay his ethnicity) as well as he beliefs about violence and justice, when he's viciously jumped by gang members.
By all accounts, The Young Savages was not a particularly happy experience for Lancaster, with the exception of working for the first time with perhaps his best directorial collaborator, Frankenheimer. Lancaster, fresh off his full-throated, Oscar-winning performance in Elmer Gantry, didn't even want to star in this rather tepid continuation of themes that were better expressed in films like 12 Angry Men and The Enforcer. Evidently, Lancaster was forced to take the role in order to clean up some debts that his production incurred with financial flops like The Bachelor Party, Sweet Smell of Success, and The Unforgiven. Lancaster's dour, distant performance here speaks volumes to the fact that he didn't truly want to do this picture, and that lack of interest most definitely saps the film of much needed passion.
It's a fairly fuzzy-headed film, too, when it comes to clarifying its themes. Early on, Anhalt plays fair, giving a relatively honest look at the complex issues at hand. Audiences in 1960 already were quite used to actions of screen hoodlums filtered through a Freudian/socially conscious viewpoint, so when Hank's wife starts ameliorating their crimes, former tough street kid Hank gives her a cold dose of reality, telling her how kids like these have ruined the neighborhoods, making them unfit for honest, law-abiding citizens. Later, when she continues to harangue him for playing politics with his job, he strips away her hypocritical façade, sneering at the pompous, smug "theories" of a third generation progressive who use to get her checks from Daddy, and now gets them from him. He tells her straight: as a rising Assistant D.A., they can't afford her unearned moral outrage.
SPOILERS ALERT!
But other opportunities to explore more thorny elements go wanting. Hank's "hidden" Italian heritage is brought up, and then abandoned, and the entire subplot with Winter's Mary di Pace is underdeveloped and eventually superfluous to the central themes. As for Hank's spiritual rebirth after his Christ-like beating on a subway, it's rather ludicrous, especially when his reawakening comes after he almost strangles to death one of his tormentors. How is almost getting killed - and almost killing - have anything to do with a premeditated murder? The film wants to load the equation by revealing that the Puerto Rican boy was actually one of the gang's warlords, but again, what does that have to do with the central crime? Hank's conversion smacks of that familiar "moral relativism" so popular in liberal social dramas of 1950s and 1960s films, that falsely indicts all of us for the crimes of the few, because none of us are perfect. If Hank can almost kill, than he's no better - or worse - than the killers, and by implication, neither are we, according to the film. Indeed, after the trial, and speaking to the boy's mother, he states, "A lot of people killed your son." Years of escalating crime figures, and an innocent public that's tired of hearing they're to blame for criminals' behavior, have pretty much muted that tired, spurious viewpoint, making The Young Savages seem positively quaint today.
The DVD:
The Video:
The black and white, anamorphically enhanced, 1.75:1 widescreen transfer for The Young Savages looks very crisp and clean, with minimal-to-no print damage and clean blacks. No compression issues.
The Audio:
The Dolby Digital English audio track is big, fat mono, as it was originally released in theaters, and it sounds clean. There's a French mono track also available. Subtitles in English and Spanish are available, along with close-captions.
The Extras:
There are no extras for The Young Savages, not even an original trailer, which should tick off Frankenheimer fans even more, if they double-dip on this collection just to get this title.
Final Thoughts:
At times nicely balanced in its take on the social and political games that are played in the name of justice, race and equality, The Young Savages ultimately winds up squarely in the "socially relevant" genre of 1950s and 1960s message films, where it flounders badly in its rigid one-sidedness. Lancaster looks alternately bored and annoyed; it's clear he didn't want to do this admittedly minor film, and his lack of conviction -- particularly at the end where his character is asked to do a moral and ethical about-face -- hurts the picture. If you're double-dipping just to get The Young Savages, you better rent first to see if it's really worth it.
---
THE MANCHURIAN CANDIDATE
Not a smash when released, and then hidden away for decades due to a contractual dispute between lead star and the releasing studio, The Manchurian Candidate has now rightly taken its place among the greatest espionage films ever produced. So much has been written about it that, like other classics of cinema such as Citizen Kane and Psycho, it's a daunting challenge, frankly, to approach yet another review of the film - after all, what hasn't been written about it before? Intriguing theories keep popping up about the film from fascinated new viewers who can't believe such a dark, funny, harrowingly sad film came out of Hollywood in 1962 (certainly the whole "Rosie-was-a-spy-too" angle is entertaining reaching), but it's important to note - backed up by the director who has a commentary track on this disc - that everyone set out to make a faithful adaptation of Richard Condon's novel first. According to several interesting asides by Frankenheimer, some people are reading too much into the film, not that such reaching in any way diminishes the brilliance of the pictrue.

SPOILERS ALERT!

I would assume that most movie fans who are reading this review have already seen the film, but just in case, The Manchurian Candidate tells the story of Raymond Shaw (Laurence Harvey), the "kindest, bravest, warmest, most wonderful human being" anyone has ever known - or at least that's what the men of his squad have been brainwashed into thinking. Captured during maneuvers in Korea in 1952, Shaw and his second-in-command, Major Bennett Marco (Frank Sinatra), along with their men, become pawns in an elaborate Communist plot to overthrow the democratic process in the United States. Shaw, a weak-willed, snobby elitist, is controlled by his mother, Eleanor Iselin (Angela Lansbury), a grasping, controlling ball-buster who pulls the strings not only on Raymond, but on her second husband, idiot Senator Johnny Iselin (James Gregory), a character designed deliberately to remind us of Richard Nixon and Senator Joseph McCarthy. Soon, through a shared, terrifying dream that Major Marco and other squad members are having, the military authorities soon realize that a major assassination plot has been hatched, and that Raymond Shaw is a "sleeper agent" who has been brainwashed to kill. Can Marco stop him in time?

MAJOR SPOILERS ALERT!

Seriously, if you haven't seen the film already, I urge you to stop reading right here. Watching The Manchurian Candidate for what must be the tenth or twelfth time, I'm again struck by the informed framing and visual gags that constantly pop up in Frankenheimer's distorted widescreen frames (according to his commentary track, he used his 18mm lens quite often). Everyone has noted the constant references to Lincoln when we see buffoon Johnny in the frame (many note the assassination connection, using Lincoln, but it's also worth noting that it conjures up that old saw about any politician who references Lincoln should be looked at very carefully), and certainly Frankenheimer has a lot of fun with other political imagery (the ever-present American eagle whenever John McGiver's Senator Thomas Jordan is in frame; the enthusiastic beating of a drum...with an American eagle embossed on the skin; Johnny decimating an American flag made out of caviar). What's interesting, after listening to the commentary by Frankenheimer, is that he himself felt he went overboard with the symbolism, that it became too obvious, but it does provide a fun "can you spot it?" game for film fanatics.

Of course, the most popular subtext theory on The Manchurian Candidate is the whole "Rosie was a control agent" angle, I believe (?) popularized by Roger Ebert. However, this theory was discounted by Frankenheimer himself, who admitted that the strange, hypnotic scene on the train between Sinatra and Janet Leigh's Rosie was lifted directly from Condon's book - which contained no such subtext of Rosie-as-spy - and which Frankenheimer didn't intend. But The Manchurian Candidate is that kind of film. It's so intricately put together, much like a Chinese puzzle (sorry), that it can't help but invite all kinds of read-into theories concerning its pungent symbolism and its weirder-than-weird tone and rhythm (most notably, all the incorrect theories that put Frankenheimer deliberately shooting the final solitaire game with Raymond and Marco out of focus on Sinatra, as some sort of subjective symbolism, when in fact, his camera operator simply flubbed the shot). Frankly, something that I've always thought was odd about the film is the one theory most champions of the film never seem to mention. So many defenders of the film (and I'm certainly one of them) see it as a devastating satire on McCarthyism, which on the surface it most certainly is. But doesn't it strike anyone as ironic that the basic storyline confirms the message that blow-hard McCarthy was carrying? That Communists had infiltrated the government? Evidently, that irony is acceptable since the American Communist agents portrayed here are right-wing Republicans.

But for me, the most harrowing element of The Manchurian Candidate is the one that seems to get pushed aside when critics talk of "real" Manchurian candidates like Lee Harvey Oswald, or when they discuss the political ramifications of the film's subtext - and that's the heartbreaking, terribly sad portrayal of Raymond Shaw by that most underrated actor, Laurence Harvey. Watching his performance again, I was amazed that it didn't receive some kind of recognition when it came out. Frankenheimer, in his commentary, goes out of his way to compliment Harvey on what was a tremendously difficult role, and right he should. For without that central tone of melancholy to the character, the sick, perverted control exerted on Raymond by his mother, and the overwhelming terror and madness that overcomes him - even under the influence of his brainwashing - when he realizes he's killed the only person he's ever really loved, all of the film's fun little tricks wouldn't work for a second. That void, that madness, that terrifying aloneness that Harvey achieves with Raymond Shaw, is one of the great acting feats of 1960s cinema -and yet it gets lost in the far-flung theories about the film's politics. Raymond's final descent into madness (the celebrated solitaire game with Sinatra) and his act of self-sacrifice at film's end, at once heroic and totally empty of meaning, is one of the greatest sequences of existential angst caught in a mainstream Hollywood film, and it's due in large part to Laurence Harvey.
The DVD:
The Video:
The black and white, anamorphically enhanced 1.75:1 widescreen transfer for The Manchurian Candidate looks terrific, with few if any blemishes, and a correctly valued gray scale.
The Audio:
A Dolby Digital English 5.1 Surround stereo mix is available if you don't want to listen to the original mono track (also included), along with a Spanish mono version. Subtitles in English and French are available, as well as close-captions.
The Extras:
There are no new extras included on this edition of The Manchurian Candidate, so those who have previous editions shouldn't feel they're missing out. An informative, yet at times quiet, commentary track by Frankenheimer is a great tonic to inflated theories about the film. There's an interview from 1988, done for promotional purposes when the film was finally re-released into theatres, with Frankenheimer, screenwriter George Axelrod, and Sinatra. It runs 7:48, and seems abbreviated from the last time I saw it. There's a featurette, Queen of Diamonds, with Angela Lansbury talking about the film and its impact on her career. It runs 14:47. A Little Solitaire, featuring an interview with director William Friedkin, runs 13:14, and covers most of the basic theories about the film. The original theatrical trailer is included, and a photo gallery.
Final Thoughts:
If The Manchurian Candidate contained nothing more than the justly famous 360 "Garden Party" sequence, it would still go down as one of the great American films on the basis of that beautifully orchestrated piece of film. But none of The Manchurian Candidate's gorgeous, clever little tricks, both visual and thematic, would mean a thing without the underlying terror, madness, and most importantly, sadness of Laurence Harvey's Raymond Shaw character - and that element of the film never gets discussed. "Masterpiece" is a word too often used, but it applies here.
---
THE TRAIN
A personal favorite of mine since I was a boy, Frankenheimer's The Train is a slam-bang "big toys" WWII action piece masquerading as a serious meditation on "big themes" like the value of man, resistence, and sacrifice during war. Grave unlike any other supposedly "fun" war flick, The Train can be a head-scratcher when you look too closely at its underlying themes.
Set in occupied France during the last days of Nazi control, The Train tells the story of Paul Labiche (Burt Lancaster), a French railroad engineer and Resistance fighter who is given the impossible assignment of trying to keep a valuable art train from not only getting blown up, but from leaving France for Germany. The German colonel in charge of the train, Colonel von Waldheim (Paul Scofield), passionately loves the so-called "decadent" art collection that he lovingly watched over in occupied Paris, and he now intends to take it back to Germany, regardless of his orders (a big thing for a German Colonel), and despite the concerted efforts of Labiche's team to sabotage his efforts.
It's obvious that The Train wants to think of itself as so much more than just a big-budget, large-scale actioner, but it needn't do so. The conviction of the action set-pieces, brilliantly brought to kinetic, gritty life by director Frankenheimer, carries over some of the more pretentious aspects of the script; indeed, without the power of those action sequences, and the quiet, grim authority of its two stars, the obvious moral dilemmas of The Train would seem rather crude. Frankenheimer and screenwriters Frank Davis and Franklin Coen never seem to quite get at exactly what those paintings mean to Col. von Waldheim, nor why Labiche, despite numerous protestations that all the subsequent deaths aren't worth it, continues to risk everything to stop the train. And Labiche's constant arguments with his collaborators and with his own conscience, seem hackneyed and obvious. Of course paintings aren't worth a single human life, no matter how priceless or culturally significant they may be, despite that very rationale brought forth to Labiche by the French curator of the collection, Mademoiselle Villard (Suzanne Flon). Yet The Train assumes we the audience waver on that question, and that we might buy Labiche's moral quandary at whether or not he should allow the Nazis to take the paintings out of France.
SPOILERS ALERT!
Later, when the train is finally stopped by Labiche, and the German guards callously massacre the French hostages that were kept on the engine to discourage sabotage by Labiche, Frankenheimer's final montage contrasting the scattered bodies with the abandoned paintings is supposed to be "heavy" and "meaningful" - but only if you bought the basic premise in the first place. I suppose "irony" or cynical "waste" might crop up during this sequence if you didn't buy the filmmakers' central theme, but then that pretty much devalues the entire film - and your experience of it.
How The Train should be viewed is not through the cheap, obvious moral dilemmas set up arbitrarily and without much imagination by the screenwriters and director, but through an appreciation for the expert mechanics that went into its suspenseful moments and action sequences. What works in The Train, works as well as any WWII actioner I've seen, and it needn't be intellectually "significant" to be important or valuable. Shot in that marvelous grimy, drizzly, overcast, gray "French 1960s" grainy black and white, The Train feels real; there's a gravity, a seriousness to its action pieces that's most unusual for this kind of film. Frankenheimer, like a kid with a full-scale train set to ruin, runs his engines and cars through one pyrotechnic set-up after another, to sensational effect. With his customary low-cast camera, Frankenheimer lets careening trains come right at the camera, impressing the viewer with the size and power of these machines. There's an epic feel to the explosions and the derailings, coupled with the grainy, existential tone of his schematic, that creates a unique contrast with most big-budget war spectaculars.
And certainly Lancaster feeds right into this construction. Morose here to the point of suicide, Lancaster contrasts this downbeat mood with the power and grace of his athleticism, to create a similar dichotomy that's inherent in the film. To my eye never doubled here by a stunt man, Lancaster is nothing short of amazing as he careens down hills (watch towards the end of the film, his truly scary slide down an impossibly high, steep hillside), and grapples down and up walls and fences and roofs. It's a beautifully realized piece of physical acting, and it fits perfectly with what Frankenheimer is trying to achieve with his train set-pieces. For sheer excitement, The Train still ranks among the top of action films, which is worthy of praise in its own right. It doesn't matter that the film's "messages" are muddled.
The DVD:
The Video:
Unfortunately, MGM has not upgraded the flat, non-anamorphic, 1.66:1 letterboxed transfer that shows up in this collection. What is here is sharp enough, I guess, but surely one of the best action films of the 1960s deserves an anamorphic enhancement?
The Audio:
The Dolby Digital English soundtrack is big, fat mono, accurately reflecting the original theatrical presentation. English and French subtitles are included, as are close-captions.
The Extras:
A director's commentary by Frankenheimer is included. It's informative, but as with The Manchurian Candidate commentary track, quiet at times as Frankenheimer obviously just watches the film. There's also a music-only option that lets you watch The Train without sound effects or dialogue, so you can concentrate on Maurice Jarre's marvelous score. But as with other such music-only tracks I've listened to on disc, it's ultimately a frustrating experience, since music cuing isn't at all the same as listening to a condensed recorded film score on album or disc.
Final Thoughts:
Certainly one of the best action films of the 1960s, The Train's more weighty themes are a muddle. There's no shame in being an expert piece of action craftsmanship, though, and Frankenheimer's beautifully kinetic, gritty set-pieces are still superior today.
---
RONIN
A definite disappointment at the U.S. box office when released in 1998, Ronin was touted as yet another return-to-form comeback for John Frankenheimer, a claim justified by the spectacular action sequences, as well as for the murky, personal meditations on the nature of loyalty for men and women engaged in espionage activities. Well regarded today by action fans who view Frankenheimer's car chases here as two of the finest put on film, only a final act fumble keeps the film from entering "classic" territory.
In a plot far too twisty and complicated to get detailed about, Ronin looks at a group of hired mercenaries whose job it is to steal a mysterious case containing...who knows what (the film never says), that's obviously important to the Irish woman, Deidre (Natascha McElhone) who hires the group. Former American agent Sam (Robert De Niro), soon steps forward and assumes unofficial leadership of the group, which consists of laid-back Frenchman Vincent (Jean Reno), nervous English hotshot Spence (Sean Bean), intense German Gregor (Stellan Skarsgard), and wheel man Larry (Skipp Sudduth). Meticulous to the nth degree, Sam slowly works out the mechanics of the suitcase heist, but things go very wrong when Gregor turns on the group, snatching the case for himself. The appearance of Deirdre's partner, Seamus O'Rourke (Jonathan Pryce), further complicates matters, particularly when Russian agents soon become involved when Gregor tries to sell the bag to the highest bidder.
SPOILERS ALERT!
Up until the final act, Ronin is a hard-edge espionage thriller that's remarkable for its economy, its unfamiliar "insider" dialogue (often, the dialogue has a definite Mamet flavor; De Niro is asked if he's "labor or management"), and a seriousness of tone that's in-keeping with De Niro's participation. Frankenheimer, up to his old tricks of wide-angle lens used to distort the widescreen frame, and low-cast cameras to let heads or cars or other objects swoop into frame to disorient the viewer, is as spry here as he ever was with the camera. More importantly, he's quite adept at leaving the audience totally in the dark about what's happening. He isn't going to explain anything to us outright; there's an active learning process for the viewer to try and figure out exactly what is going on here, and that's quite nervy for a big-scale action flick (and perhaps the single reason it didn't do well here: lazy moviegoers were lost).
As always when Frankenheimer was given an action assignment, he provides memorable sequences with a clarity and power that clearly says, "Frankenheimer." Besides the gun battle sequences (which are brutal and loud), his two car chases, now justifiably famous, are models of action framing, pacing and editing. The first chase is short and aborted, designed to whet our appetites for the film's central chase, which is truly spectacular. Believe me, nobody loves Bullitt and The French Connection more than I do, but Frankenheimer tops both (as well as Friedkin's one in To Live and Die in L.A.) with this pulsating joy ride. Eschewing any special effects or camera tricks, the full-bore chase through the Paris tunnels is a remarkable achievement. I saw Ronin several times in the theatre, just to catch the car chase, and it had a palpable effect on the audiences. They weren't cheering; they didn't make a sound. They were literally gripping their armrests, totally caught up in Frankenheimer's dizzying, sickening chase (which is perfectly illustrated by Frankenheimer's careful attention to even the smallest detail: watch Deidre's face towards the end of the chase, as each shot shows her getting more and more freaked out as she realizes she can't handle the mechanics of the chase any longer).
Where Ronin stumbles is where too many espionage films with a bit of style and pleasantly obtuse stories fade: in the wrap-up. It doesn't help that Jonathan Pryce is never believable for a second as this supposedly deadly assassin (why do producers keep insisting on putting him in such roles when he's clearly not suited to them?), but even that could be forgiven had the finale packed some kind of punch. As it is, the ice skating sequence is clunky and not involving at all, and the notion that De Niro would be emotionally involved with Deirdre - never believable in the first place - seems all the more ridiculous considering his final act towards her. In an effort to tie up loose strings, the mechanics of the espionage plot take over in the final act, and the pleasant feeling of being lost within a world we don't quite understand, is eliminated - we're all too familiar with the movie world of Ronin's last act.
The DVD:
The Video:
The older flipper disc transfer for Ronin is used in this collection, with a smart, clear anamorphically enhanced, 2.35:1 widescreen presentation on one side, and a visually incomprehensible full screen, pan-and-scan 1.33:1 on the other. Why anyone would watch such a travesty is beyond me. Sharpness is acute, and colors are correctly balanced.
The Audio:
There's a full-bodied, roaring Dolby Digital English 5.1 Surround stereo audio mix that must be cranked up during the chase sequences. There's also a French version of this 5.1 mix, as well as English and French subtitles, and close-captioning.
The Extras:
There's a feature-length commentary by the late John Frankenheimer here; he sounds enthusiastic about the film, as well he should. There's also an alternate ending included, that does nothing to help the final version.
Final Thoughts:
Mean, economical, with a weird insider lingo that doesn't cater to lazy audiences, Ronin's action pieces are something to behold, with a car chase that ranks as the finest, most gut-wrenching ever caught on film. Too bad the film couldn't hold up at the very end. Still, it's a superior spy thriller, with quiet, watchful performances by De Niro and Reno.
---
Final Thoughts:
Owners of previous editions of The Manchurian Candidate, The Train, and Ronin will not need to double dip on The John Frankenheimer Collection. The only new-to-DVD title here is The Young Savages, and frankly, it's no great shakes. So, a rental for that individual title would seem to be the best bet here, unless you're totally new to these films, which would then prompt a highly recommended to buy.
---
Paul Mavis is an internationally published film and television historian, a member of the Online Film Critics Society, and the author of The Espionage Filmography.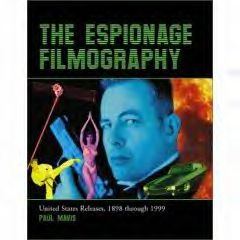 ---
C O N T E N T

---
V I D E O

---
A U D I O

---
E X T R A S

---
R E P L A Y

---
A D V I C E
Recommended
---
E - M A I L
this review to a friend
Sponsored Links
Sponsored Links