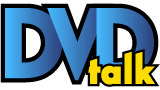 List Price: $15.99 [Buy now and save at Hkflix]
---
A group of botany students, Yabe, Junco, and Michi begin to wonder about the absence of one of their group, Tagaumi, who was working on a computer program for them. Tagaumi, who showed no signs of being despondent or depressed, commits suicide, hanging himself, leaving behind him an odd charred black spot on the wall. Reeling from the strange, unexpected suicide, the group loads his work disc only to find it contains information about a webpage that shows a shadowy figure of Tagaumi eerily standing in front of his computer... Meanwhile another student, named Kawashima, gets his first computer and tries to log onto the Internet. When he does, he is taken to a page that says "Do you want to see a ghost?", and then it transfers to a webcam of another dark figure in an isolated room... While being plagued with calls on his cellphone in which a static ridden voice says, "Help", Yabe begins to try and unravel what happened to Tagaumi. His investigation leads him to something called THE FORBIDDEN ROOM, and soon Yabe falls prey to the same zombie-like melancholy that took hold of Tagaumi... Kawashima is both scared and puzzled by his computer forcing this page on him, so he goes to the tech lab at school and gets some advice from a girl named Hague. Kawashima begins to hear tales of similar pages being found and ghosts appearing throughout the city.


The population of the city seems to be under the spell of these strange occurrences. People are committing suicide, disappearing, leaving behind these black stains, the streets are becoming vacant, and some doorways are sealed with red tape. The common link between it all seems to stem from these strange webcam images. As this 'sadness plague' continues, Kawashima, Hague, Junco, and Michi are in the midst of it, and the problem is spreading.


Kairo (2001aka. Pulse) is a brilliant, flawed, effective metaphorical horror film. In Japan, the supernatural film has seen a rise in popularity since The Ring series of films, and "inspired by" knockoffs. While Kairo finds its starting point from a Ring-like idea (characters discovering something that leads them to ghosts and could make them become ghosts), Kairo delves into deeper, more meaningful territory that the pop horror, chain letter scares of The Ring forsakes.


Kairo is about loneliness, human beings inability to connect with one another. It provides a story and scares in an economical style. And scare it does, in a very low key way, with David Lynch-worthy visuals of figures in the background, or standing in shadows, blurred images on the computer screen, odd movements, unexpected deaths. First appearances make it seem like an anti-technology story, demonizing the Internet/computers and using it as a way to say this is why people are getting lonelier, failing to form good relationships, but that isn't the case at all. It isn't some Luddite view of technology- instead, technology is merely the means buy which we see this grander scheme carried, an emotional disconnection and directionless within people themselves. I almost want to call it Ingmar Berman's Ghost in the Machine... But, the film made me think of two things: 1) I had a friend who was in the Navy and stationed throughout Japan for the better part of four years. When he got back, he said the one big difference he noticed was, in a lot of the public places (subways, malls), there could be a huge crowd of people, every one of them failing, refusing to make eye contact with one another. 2) I like crime photography books, and I have one with a section on suicides. Looking at those morbid pictures of, more often than not, lonely people who just couldn't take it anymore, who ended their lives in these small empty motel rooms and apartments, it shares a chilling commonality with Kairo.



Over the past few years, director Kyoshi Kurosawa has been steadily gaining momentum as a filmmaker, with Kairo solidifying his reputation as one of Japan's most interesting, most watched director/creators. Although Kairo is the first film I've seen by him, I've made note of his name since I read about the revenge drama Eyes of the Spider and over the past few years his suspense/supernatural/horror films Charisma, The Cure and Seance (a remake/retelling of Byron "The Stepford Wives" Forbes Seance on a Wet Afternoon) have made him a premiere director of genre films. He is also a director that always seems to have a couple of tiny stumbles, one little flaw in every film that makes his work just shy of being perfect. I sort of compare it to David Cronenberg's early work like Shivers and Rabid, films in which you could see Cronenberg's unique voice and brilliance, but the films suffered from technical, story, or acting missteps that kept them from being masterpieces/geat... In Kairo's case it is that the first 2/3rds of the film sets an eerie mood and tension that the final third cannot maintain. Like any story with mysterious elements, after the reasoning for 'what exactly is going on' is purposed, the remaining characters fall prey to an existential haze and the heavy-handed finale of the film sort of drags on. We are given/hinted the answer to what is happening, and while it does offer up a lot of thought- the tension is gone. The actors general behavior, under this spell, begins to grow a little tiresome as they fall into the of "Don't go in that room" followed by a character blatantly- going into the room- those kind of uneven writing traps. And, most likely this is a studio fault, the films bleak ending is accompanied by a glaring pop rock song over the end credits, which is just silly... For all its flaws, it is a horror film that should leave you thinking long after it is over, not just content to scare or shock, but to make you ponder. And that's a rare enough thing in film, regardless of the genre.




The DVD: Universe, REGION 3.


Picture- Widescreen. The film was intentionally shot very drab, dark and grainy to enhance its gloomy mood. This transfer is a little darker and softer than Kurosawa probably intended, with too grey a contrast and extremely muted colors and sharpness. I've seen still captures of the Japanese DVD, and Universe's transfer appears to be much better picutrewise. Considering the Japanese DVD will cost you four times as much money, its nice to have a , most likely superior, cheaper version.


Sound- Dolby Digital 5.1 Stereo Japanese with optional Chinese (simplified and traditional) and English subtitles. Thankfully, a good audio track because Kurosawa's use of sound is just as deft as his visuals, with a soundtrack that heavily amplifies the scares with creepy fx sounds and music.


Extras- 9 Chapters,.... nothing else.



Conclusion- A mediocre, decent enough barebones DVD. Very good, imperfect film, by an interesting director. While Wes Craven does own the rights to an American remake, as of this writing there is no US release on the way. For now, this is the one to buy (unless you want to pay more for the Japanese import with extras that arent English friendly). For the horror lover who doesnt just want gore, but a film that will crawl under their skin, and, hopefully, into their thoughts.
---
C O N T E N T

---
V I D E O

---
A U D I O

---
E X T R A S

---
R E P L A Y

---
A D V I C E
Recommended
---
E - M A I L
this review to a friend
Sponsored Links
Sponsored Links