Route 66: Season Three, Volume One
List Price: $29.98 [Buy now and save at Amazon]
---
"After all, what's left to us but our separateness? And the dignity to bear it?"
A triumphant return to form...and then the same disappointing artistic step backward as in Season Two. Roxbury Entertainment and Infinity have released Route 66: Season Three, Volume One, a split-season offering (grumble) of the first 16 episodes from the CBS cult-classic's 1962-1963 go-around. George Maharis is back as dark-haired, dark-eyed, dark-souled Buz Murdock, and everything is everything, baby...until he takes another powder in the last few episodes here, throwing off the rhyme and reason of the series yet again. Most of these Season Three, Volume One stories were as good as they would be for any season in the series, and the ratings certainly were up from the previous season (less competition on its regular Friday night time slot), but you can't keep having one of the two lead characters inexplicably dropping in and out of the series without the format suffering - and the audience's tolerance eventually fading away.
I written before about the first and second seasons of Route 66 (you can click here for the first volume of Season One, and here for my review of the complete Second Season), so I won't go into too much detail on the background and aesthetics of the series. The premise is simple, but the stories are quite layered. Straddling the time period (as well as the sociological and psychological road map) that lies between Neal Cassaday and Jack Kerouac's travels, chronicled in On the Road, and the coming counterculture hippies Wyatt and Billy of Easy Rider, who dropped out of society altogether, Route 66's existential wanderers, Tod Stiles (Martin Milner) and Buz Murdock (George Maharis), willingly flaunt the conventions of society (or at least "TV society") that expected young men like themselves to settle down and raise families, and to help maintain "the American Century" through their own industry and right living.
However, Buz and Tod were having none of that. Buz, a tough young orphan who grew up in the hard-scrabble world of Hell's Kitchen, and Tod, a well-heeled prep school attendee whose comfortable world came crashing down when his beloved father died, leaving him penniless (except for that totally sick 1960 Chevy Corvette...which was updated, without explanation, with a new model each year the series was on, courtesy of the show's sponsor, Chevrolet), have no thoughts about marriage, no thoughts about putting down roots, and only go where the next bend in the road takes them. Occasionally, one of the boys will talk about putting down "roots" when they "find what they're looking for," but for the most part, the art of their lives lies in the traveling. They just have to move, to be free, to get away from the garbage of the city (Tod's father ran a barge on the filthy East River, where Buz crewed during summers) and to feel the wind in their faces - made easy by that sweet, sweet Corvette convertible. It's important, too, that both are fatherless; that rigid rudder of emotional stability (or instability, depending on the author) in most American fiction and storytelling - the father - is absent here. Even though Tod is stricken by the memory of the loss of his father, the gift of the Corvette has given him means to explore America his way, with no strings attached. There's no one to go home to for Tod and Buz; that car is their home, endlessly prowling the great ribbons of highways and back roads that crisscross the country.
I grumbled in my review of Season Two that the originality and freshness of Route 66's concept looked somewhat stale by its sophomore session - what felt groundbreaking and quirky the first go-around seemed at times labored and too mannered in the second - an inevitability with the sausage-grinding aspects of network television production that by necessity stamps any artistic endeavor into a "product." Added discomfort came with the disappearance of George Maharis, who vanished during the last four episodes of that first season (and who splits for the last four of these first 16 episodes). Reports vary as to what exactly happened (Maharis said a reoccurring bout of hepatitis; the producers said he was deliberately malingering to break his contract), but I would imagine most loyal viewers of the series back in 1962 didn't have a clue as to why Maharis wasn't showing up on their sets (this was way, way before the omnipresent, voracious 24/7 entertainment news industry that now blights the airwaves). And what a shame he left the series again, because many of the episodes from this first-half of the Third Season are about as good as they get for Route 66.
I've written before about how I dislike trying to review a particular season of a series with only half the episodes available; it makes spotting overall trends and evolutions (and devolutions) in the series almost impossible. I'm not sure how many more episodes Maharis stars in in the second half of the Third Season, nor can I gauge yet how his sporadic absences eventually affected the quality of the writing and execution of those later episodes. I do know, however, that creator/producer/and head writer for Route 66, Stirling Silliphant, has fashioned here some of the series' best outings - a fact that makes Maharis' departure all the more frustrating because it lead to the eventual demise of the show. As usual with Silliphant's work on Route 66, one of his most prominent themes is the constant battle an individual wages over barriers (usually self-imposed) that thwart his or her efforts to realize themself at their fullest emotional potential. Love, or more commonly, the lack thereof, is always the two ends of the same circle for Silliphant. Love and understanding are what we strive for, even when we harm ourselves deliberately to push it away, and yet, love is also a commitment to another person that requires some degree of sacrifice to our ultimate individual freedom. With love for another person (and acceptance of ourselves, faults and all), we can't win for losing, but we can come to some kind of understanding and peace with the unresolved nature of life.
Silliphant had an uncanny knack for framing beautifully poetic-sounding passages about life and love and truth and beauty within his quirky, restless narratives (certainly as much a draw for fans of Route 66 as the format itself of two young searchers in a shiny new Chevy Corvette, exploring the vast America), a gift that gives many of Route 66' episodes an aural depth and complexity that was largely missing from most of the early 1960s' network television schedules. But he wasn't above examining his own creation - these two existential American wanderers who sought something other than a Cold War 9-5 existence - in both serious and humorous ways, looking for flaws and contradictions that would keep the characters and dramas fresh and interesting. In this season's opening episode, One Tiger to a Hill, the first date between Tod and lovely Toika (Laura Devon) skirts dangerously close to Silliphant self-parody, as she rejects Tod's glibness in favor of wanting to keep her heart - a heart reserved for saving wounded people - unbroken: another one of Silliphant's tortured doves who long for freedom from possessive or disingenuous men. And when Tod, sailing out with Buz, rhapsodizes about the unknowable depths of existence that are mirrored in the endless cycle of salmon spawning and dying, the viewer almost sees a literal "Author's Message" card like the one that pops up in What's New, Pussycat?. But Silliphant, almost flippantly, has Buz immediately respond to Tod's description of the salmon's life with, "Monotonous, huh?" to which Tod laughs. Heavy-handed symbolism is acknowledged and punctured. The message is still there if you want it. It's valid. But you can laugh at the solemnity of it as delivered by a too-rapt Tod, as well. In Across Walnuts and Wine, Tod and Buz find themselves rooming at a home brimming with dysfunctional cross-currents, which prompts them to playfully bet on whether there are "more tears than laughs" in the home. Their humorous acknowledgment of their predicament is predicated on their adventures always bringing forth a wealth of emotionally wounded people, and their amused resignation to that fact seems specifically wrought by an aware Silliphant.
But those flashes of humor never cheapen or negate Silliphant's messages, nor his search to more fully explore Tod and Buz, even if it means we may not like their actions from time to time. Indeed, in Across Walnuts and Wine, Buz lays down one of Silliphant's signature raps about the sterility and conformity of bourgeois America when he evaluates his new surroundings: "Just an ordinary family. House on the hill, flowers out front, swings for the kids, but you can smell it. Burnt toast. You can see the smoke under the door. Day in, day out: domestic tragedy popping out of the toaster. A piece at a time; a gulp at a time...until you're dead. But nobody can tell looking at you, just how dead you are," a sentiment that raises Tod's ire at the hypocrisies of Buz's blanket judgment of people, and his refusal to get involved with them. Buz's penchant for angry, even vengeful judgment calls comes into play in Silliphant's Ever Ride the Waves in Oklahoma?, when he attacks, both verbally and physically, a drop-out surfer who shows little remorse for a kid from the sticks who killed himself trying to match his skills on the board. When humiliating Jeremy Slate about working as a busboy (when he's the "king" of the beach) doesn't satisfy him, he takes Slate out and gives him a typical Buz pounding. But the harsh realities of the lesson fall on Buz, not Slate, who, bloodied but not at all broken, replies, "So you're up there. But what is that? You're just another wave I'm going to let pass. Something the wind blew in. Something that's going to break apart, and end up in foam. You're all done pounding on me, and what's it done for you? You can't get to me. Nobody can. I was strong enough to walk away from the whole gritty world. But you're locked in. You need the pressure. You've committed yourself way over your head. So go drown." As Buz says later when he admits the mistake of his arrogance about Slate, "I made him feel, but he made me understand." One of the best Route 66 episodes I've seen so far, Ever Ride the Waves in Oklahoma?, beautifully directed by Robert Gist (who gets the camera down low and tracking in some dynamic sequences), gives a small glimpse into the social dynamics that were just around the corner for young America, when even a committed wanderer like Buz looks positively tied-down next to a true drop-out like impassive surfer Jeremy Slate.
Considering most of the episodes that emphasize a decidedly serious, even somber tone in this first half of the Third Season, I was more than pleasantly surprised by two unexpected comedic delights: Journey to Nineveh and Lizard's Leg and Owlet's Wing. Journey to Nineveh, which stars legendaries Buster Keaton and Joe E. Brown (hey - where's a Joe E. Brown boxed set of his delightful early comedies?), may be a bit problematic for some hardcore Route 66 fans who don't want to see Buz falling into a lake to the accompaniment of a slide whistle, or broad slapstick gags in place of dark, soulful, "meaningful" exchanges between tortured individuals. However, if you're tolerant (the way Buz and Tod would want you to be), you'll find Journey to Nineveh quite moving in its own way - even with the baggy pants comedy. Keaton, then enjoying his rediscovery on television (and soon his return to the big screen in several AIP flicks), may look alarmingly older and less graceful than his earlier iconic image, but he's still able to pull off some of his signature moves, while tugging at the heartstrings when describing how he doesn't mind being poor himself; he just doesn't want his loved ones to worry about him. Brown, a favorite of mine when I was kid when his movies like Alibi Ike showed up on the late, late show, is just as facile in getting laughs as he is in getting some sniffles in this delightful farce. Written by William Cox, Journey to Nineveh has the feel of a small silent comedy or a minor Capra film, where the comedy comes from the heart first, and where a small town of eccentrics - complete with a busty blonde innocent, played sweetly and sensuously by Jenny Maxwell - all know each other's business, to humorous effect (I loved seeing Edgar Buchanan doing his usual low-key misdirection shtick).
As for Lizard's Leg and Owlet's Wing, any self-respecting classic horror aficionado would have to consider this Route 66 episode a must-see, if only for the seismic occurrence of Boris Karloff donning his classic Frankenstein make-up once again (was this the only time Karloff did this, later in his career?). Not to be outdone, Lon Chaney shows up, in both classic Mummy and Wolfman make-up, while Peter Lorre gets the biggest laughs making women faint dead away without the benefit of any makeup. The jokes don't have to be very good here for the episode to succeed strictly on the novelty of these three horror icons showing up, but luckily, the episode is quite funny in its own right, with Silliphant getting off a very funny parody on executive secretaries and their bosses (at a convention of them, the leader of the group implores the women to give their all to their male bosses - but not their hearts, wherein a boss promptly comes in and carries one off to be married), while saving some good bits for Lorre (he kills when a hotel clerk says the incognito Lorre resembles the real Lorre, to which he replies, "That's pretty insulting, isn't it?"). And clearly, Milner and Maharis seem in genuine awe of these giants; their joy in working with these wonderfully skilled pros jumps right off the screen (Robert Gist again directs, quite sprightly).
Other episodes in this Season Three, Volume One collection vary in overall quality. Only By Cunning Glimpses finds Silliphant exploring themes of predestination and prophecy that no doubt interested the philosophically-minded writer (Lois Smith contributes an appropriately creepy performance as a mentalist). Luther Adler turns in strong work as a Chicago gangster who thinks someone is out to kill him...until he realizes he's not important enough to even be remembered in Man Out of Time. And some interesting and tricky personal and gender politics are explored in Poor Little Kangaroo Rat, where scripter Les Pine doesn't go the easy route by blaming a busy research scientist (Leslie Nielsen) only for the disintegration of his marriage. Other episodes are less successful, such as Every Father's Daughter (the dying woman taking solace in Buz's kindness has already been done), or Welcome to the Wedding (we never believe the basic set-up that Tod would volunteer to aid sociopath Rod Steiger), or Voice at the End of the Line, which has an icky resolution that says all the humiliation suffered by the characters is okay in the end because both of the people involved are unattractive; at the most they should be happy to get each other. Of obvious interest in this set are the final four episodes featuring Martin Milner without co-starrer George Maharis. Two are quite good, and the other two fair. Where Is Chick Lorimer, Where Has She Gone? has a nice assist by Vera Miles (way better than her reputation)) as a past-it singer on the run from her past (although the story never jells past the familiar), while Silliphant's Give the Old Cat a Tender Mouse brings back Julie Newmar's free-spirit character from the previous season's How Much a Pound is Albatross...but to little effect, pushing her into a familiar story of mismatched. Tod never even meets her, having his own subplot of trying to track her down and getting into a series of supposedly comic arrests by a traffic cop. A Bunch of Pagliaccis is much better, with Silliphant commenting on the increasingly base practices of the media ("Don't knock it. It's the vogue: instant vulgarity."), while penning a fascinating murder mystery that almost holds up until its messy denouement (Laura Devon shows up again, and she's marvelous). Finally, You Can't Pick Cotton in Tahiti sports a marvelously catch-as-catch-can performance by Richard Basehart as a fickle music composer who uses a pretty young Southerner (the wonderful Jean Engstrom) as a crutch to finish an epic composition. With just the right mix of humor and genuine sadness to carry the story over the seamier aspects of the character, You Can't Pick Cotton in Tahiti is the kind of story Route 66 did as well as any other show on TV...and that's the problem with it and the three other George Maharis-less episodes, because the Tod character is merely an afterthought here. These could be entries in any dramatic anthology series; they don't relate strongly to the Route 66 format, as evidence by Tod's peripheral participation. Were these episodes "scrambles" that had to be significantly altered when Maharis refused to show up for work? Or were they cobbled together at the last minute in response to no-show Maharis? In a way, it doesn't matter, because it's enough to say they don't work within the show's structure, because Route 66's structure is broken without Buz. Without Tod and Buz, and without the actual physical comings-and-goings of that pair as they traverse the backroads of America, Route 66 is just another dramatic anthology: distinguished at times, to be sure - but not unique.
Here are the 16 episodes included in the four-disc box set Route 66: Season Three, Volume One. A small note: in the previous second season release, I complained about the episode descriptions on the disc holders' fold-outs being wildly inaccurate. This first volume of Season Three contains no episode descriptions, so...problem solved, I guess:
DISC ONE

One Tiger to a Hill
Buz and Tod sign on as Oregon salmon fishers, but come afoul of bitter war veteran David Janssen.
Journey to Ninevah
Tod and Buz pick up a hitchhiker - Buster Keaton - who proves to be a jinx not only for his brother, Joe E. Brown, but also for our wandering travelers.
Man Out of Time
Luther Adler portrays a Prohibition gangster, released after 30 years in prison, who believes someone is trying to kill him. Tod idolizes him, but Buz can't understand the attraction.
Ever Ride the Waves in Oklahoma?
Buz takes on the local surfing king, Jeremy Slate, when a casual acquaintance dies trying to match the ho-dad's prowess on the board.
DISC TWO

Voice at the End of the Line
Buz inadvertently helps a group of cruel factory workers play a joke on an unattractive co-worker, so now it's up to the boys to repair his telephone romance.
Lizard's Leg and Owlet's Wing
Boris Karloff, Lon Chaney, and Peter Lorre are in Chicago to discuss their latest TV project, and it's up to hotel worker Tod to keep it secret.
Across Walnuts and Wine
Tod and Buz want to help mixed-up teen Robert Walker, but circumstances in his dysfunctional house - and a visit from his sheltered aunt Nina Foch - make that almost impossible.
Welcome to the Wedding
Convicted murdered Rod Steiger tricks Tod into helping him break out of police custody...but soon discovers there really is no place for him to hide.
DISC THREE

Every Father's Daughter
Buz is back in construction, and he befriends yet another dying young woman who needs his help.
Poor Little Kangaroo Rat
Tod and Buz sign on with shark researcher Leslie Nielsen, whose work overshadows his commitments to his family, including his little boy, Ronnie Howard.
Hey Moth, Come Eat the Flame
Harry Guardino is an alcoholic piano player down in St. Louis, who's in danger of losing his young son.
Only By Cunning Glimpses
A mentalist predicts that Tod will kill Buz.
DISC FOUR

Where is Chick Lorimer? Where Has She Gone?
Tod becomes involved with a down-on-her-luck, past-her-prime heartbreaker, Vera Miles.
Give the Old Cat a Tender Mouse
Julie Newmar is back, but Tod doesn't meet her, down in Tennessee. But she does contemplate marriage to cotton king Robert Webber.
A Bunch of Lonely Pagliaccis
Tod works as a secretary for a famous writer, who soon becomes embroiled in a media frenzy surrounding his daughter's murder trial.
You Can't Pick Cotton in Tahiti
Hollywood music composer Richard Basehart has found happiness in rural Tennessee, but Tod doesn't like the way he's using the local population - particularly a pretty young girl who idolizes him.
The DVD:

The Video:
As with the previous season, I was more than pleased with the full-screen, 1.33:1 transfers for Route 66: Season Three, Volume One. The transfers, for the most part, look quite clean and bright, with a frequently smooth, creamy gray scale and minimal grain. Of course, anomalies do pop up, including scratches and dirt, with an episode here or there that look a little faded and blown-out (due to the original source material) but overall, not too bad at all.
The Audio:
And as with the previous season, I did have a problem with a number of audio tracks that sounded slightly squelchy or low to me. The English mono audio tracks, for the most part, are reasonably clean, with hiss apparent but not too distracting. But several episodes sounded subpar. Is this a matter of the transfer, or the original materials provided (I suspect the original materials, which no doubt are not the original master tracks)? Still, overall, they're acceptable. Annoyingly, close-captions are listed as available, but they didn't come up on any of my machines or monitors.
The Extras:
Some vintage commercials and bumpers for Route 66 are included as a bonus here. Commercials for Bayer Aspirin, Philip's Milk of Magnesia, Philip's Tablets, and a bumper for Chevrolet Presents Route 66 are included.
Final Thoughts:
The themes laid out in Route 66: Season Three, Volume One just aren't explored in mainstream network TV offerings today, or if they are attempted, they're bowdlerized by either couching them in terms of sensationalism, or they're put forth with the intellectual and emotional facility and glibness of a People or US Magazine article. And unlike the whining and perpetually frazzled men/women-infants who populate our TV screens today, Buz and Tod, for all their existential doubts and questions, aren't overwhelmed with today's ubiquitous noxious cocktail of either anxious self-loathing or nerve-dead mockery of everything and everyone, masquerading as irony - a mixture of dread and defeatism that has seemingly infected almost all of our fictional American dramas on television today (as well as our politics, apparently). Tod and Buz are cocky about their wits, their hard labor, their efforts to win over girls, and they're open and understanding about their weaknesses. In other words: they're real men. But they're also best when they're a team, and when George Maharis exits yet again from the series, Martin Milner is forced to hang around the peripheries of the stories. Some of the best Route 66 episodes I've seen are in this first half of the Third Season, but who knows what's going to happen in Volume Two? I highly, highly recommend Route 66: Season Three, Volume One.
---
Paul Mavis is an internationally published film and television historian, a member of the Online Film Critics Society, and the author of The Espionage Filmography.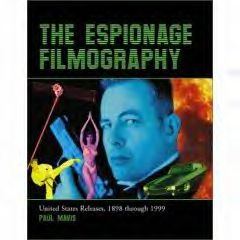 ---
C O N T E N T

---
V I D E O

---
A U D I O

---
E X T R A S

---
R E P L A Y

---
A D V I C E
Highly Recommended
---
E - M A I L
this review to a friend
Sponsored Links
Sponsored Links