Fugitive: Season Three, Volume Two, The
List Price: $39.98 [Buy now and save at Amazon]
---
This is what happens when you write reviews based on only half a season's offerings: you find that first half-season wanting, and then the remaining episodes come out...and they're markedly better. Paramount has released The Fugitive: Season Three, Volume Two, a four-disc, 15 episode collection of the second half of the series' 1965-1966 season. For many DVD collectors, the single most important aspect of this release will be whether or not Paramount has continued substituting original music cues for new synthesizer ones, as the studio did for episodes from Season Two. Apparently, according to most sources out there, Paramount stayed pretty true to the original music cues for Volume One of Season Three. I'm no music expert (as I've stated countless times before - although apparently not enough times to satisfy a few "Fugitive fanatics" out there), but everything seems to be in order here (except for one instance of some jukebox music that may have been replaced - more about that below in the Audio section). Paramount still has their standard disclaimer about video and audio being changed for this DVD set, but some believe this disclaimer is going on all releases just to cover potential legal issues. So, be forewarned, and Fugitive experts, do you worst. Music considerations aside, my previous review of Season Three, Volume One was a little grumbly about the quality of many of those episodes...something I'm happy to say wasn't the case here with this generally excellent selection of late-season episodes.
I wrote extensively on the mythos, the sociological impact, and the aesthetic structure of The Fugitive in my previous five reviews of the show, so I won't retread too deeply into the show's powerful construction. For the uninitiated, The Fugitive, loosely based on a combination of the Victor Hugo novel, Les Miserables and the infamous Dr. Sam Sheppard murder case, followed the harrowing plight of convicted wife-murderer Dr. Richard Kimble of Stafford, Indiana. Falsely accused, tried and found guilty of a crime he didn't commit, Dr. Kimble narrowly cheats death when the train carrying him and Lieutenant Detective Gerard (Barry Morse) derails. Kimble escapes, and has been on the run for the past year, with the grim, relentless, brilliant Gerard breathing down his neck at every turn in the road. Gerard vows to bring in Kimble no matter what his own personal feelings are concerning Kimble's innocence or guilt, while Kimble vows to keep running at all costs until he can find the one-armed man he saw leaving the vicinity of his home on the night of his wife's murder. Finding temporary help - and hindrance - from people he encounters all over the country, Kimble has changed his appearance and toils in menial jobs, following the slimmest of clues concerning his prey, while trying to eke out a pathetic existence of loneliness and despair, sure that at every turn he's going to be captured and returned to the death house before finding the infamous one-armed man - the only chance he has of clearing his name
SPOILERS ALERT!
For me, the most fascinating consideration for this third season of The Fugitive remains: why did the series fall from grace with the viewers, jumping dramatically from its first season ranking of 28th all the way up to 5th for its sophomore season...only to tumble completely out of the Nielsen Top Thirty for this third go-around (as well as the fourth and last)? Looking at the 1965-1966 network schedules that year, there were no day or time changes for the series (The Fugitive stayed right at its Tuesday 10:00pm timeslot for its entire four-year run). With that potential obstacle out of the way, did the competition against The Fugitive change, or did its own lead-in line-up alter or fade? It's always tough to guess what makes an audience leave a series - and a more than 25-slot drop in the rankings from one season to the next is definitely an audience leaving a series - so many factors can contribute to that erosion. It probably didn't help that line-up anchor Combat (10th the previous year) and The Fugitive's immediate lead-in, Peyton Place (20th for the Tuesday night installment) both dropped out of the Nielsen Top Thirty, as well, while McHale's Navy (28th in 1964-1965) failed to build, and newcomer F Troop went nowhere. It seems as if the whole evening collapsed for ABC. Perhaps part of the immediate problem was increased direct competition to The Fugitive, which before only had to contend with marginal shows like The Bell Telephone Hour and The Doctors and the Nurses (formerly The Nurses) at 10:00pm. The Fugitive now faced the growing NBC Tuesday Night Movies, which got a jump on viewers' attention at 9:00pm, building on the trend for increasingly big ratings for television airings of post-1948 Hollywood films.
All of that probably contributed to The Fugitive's spectacular decline in the ratings this third season, but in my Season Three, Volume One review, I wondered if audiences felt the way I did after watching many of the episodes there: the series had already made its point. It wasn't that the episodes in that first half season weren't good - they were, for the most part. But I didn't see one that offered a significant new slant on who Dr. Richard Kimble was, or on his plight, nor did I see one that offered up characters or situations that didn't suggest other Fugitive episodes from the previous two seasons, while many just seemed...familiar in general. Watching those first half-season episodes, I began to feel the same way I did about another outstanding drama anthology, Route 66, a series that also seemed to make its point early, only to overstay its welcome (until it, too, rebounded in the second-half of its third season - curious, that). It's probably not a fair comparison, since Route 66 lost one of its two leads halfway through the second season, seriously altering the show's concept (while gaining a less-successful new lead). But the comparison between the two series' existential angst, embodied by Buz and Tod's hopeful wanderings through a fractious, changing America, and once-stalwart, upstanding citizen Dr. Richard Kimble's descent into a seemingly normal America that in reality holds only the promise of detection, capture, and the execution of his death sentence, is comparable. And just as Buz's and Tod's journey, which felt fresh and exciting during that first, great season and a half, turned decidedly arbitrary and formulaic, so to did much of that first half of the third season of The Fugitive (and after 15 episodes that didn't exactly set the series on fire, viewers may have had enough by this point).
Well, things change, and that's why it's almost impossible - as I wrote in that review and many others for split-season releases - to gauge a series' progression based on just half a season's episodes. As I wrote in my previous reviews of The Fugitive, the first season was caught up in the terror Dr. Kimble felt at being constantly on the run in an America that seemed decidedly strange and downright hostile to his survival - a peculiar place to be for a doctor who was considered a valued member of his community (and indeed, an ideal of upstanding, dutiful American citizenry in general). The second season seemed more action-oriented, with Kimble becoming a grizzled, paranoid hardcase who could survive any trap laid for him; the exhilaration of those episodes was following Kimble and wondering how he was going to survive in an America that knew - really knew - he was out there. Trying to get a handle on the third season's first half seemed difficult, with a central story arc that somehow seemed disjointed and fragmented, along with a smattering of emotions and predicaments throughout the episodes that seemed taken from better episodes in the first two seasons. Kimble's dash seemed less motivated (in those first 15 episodes, Kimble never talks about finding the one-armed man who killed his wife - isn't that just as much reason for his running, as eluding the hangman?), while importantly, David Janssen, who was flat out brilliant as the furtive, almost suicidal Kimble in the first two seasons, acted...frankly bored in many scenes here. Looking a tad heavier, too, his energy was low during those first half-season outings, and I doubt it had anything to do with any effort on Janssen's part to essay the character's further evolution towards despair. This is an actor on autopilot (still accomplished, but not 100% engaged), with scripts that frankly just weren't as clever or original as previous outings.
So...what makes this second half of the Third Season of The Fugitive so much better? Well...just about everything, from better scripts, and more interesting characters, and tighter direction, to flat-out more exciting (and importantly, more believable) set-ups, and a discernible emphasis on Kimble getting back into the game of finding the one-armed man, while Lieutenant Gerard gets closer and closer to finally nailing Kimble. Why wasn't this feeling of imperative chase more pronounced in the first half of the season? Did this change come about when the first ratings were in, and the producer and network understood that maybe the formula needed an increased measure of urgency and suspense? It's hard to say. But that increase is noticeable for these remaining 15 episodes. With the lone exception of the first episode (actually the season's 16th episode), the silly Not With a Whimper, the remaining 14 episodes are uniformly excellent. I must write that I was nervous at the prospect of this remaining season after watching the preachy, faintly ridiculous Not With A Whimper; it seemed just as patchy and shallow and ill-conceived as many of the episodes in the first half of the Third Season. From the cookie-cutter female lead (almost no context was given for her troubles with her factory-owning father - the script doesn't even show him), to the silly, obvious script machinations to get Kimble trapped in the factory with the bomb (who didn't know that fire door bar was going to eventually get dropped with Kimble inside, when they first showed it?), Not With a Whimper once again showcased a Kimble who seemed oblivious to the dangers around him (he just brazenly walks out of the hospital with Lee Meriwether? He doesn't suspect that the police might put an officer there, since he heard they're expecting him to show?). Luckily, nothing as unintentionally funny as Kimble walking out of the factory with that stupid fake bomb happens again in the remaining Season Three episodes.
Immediately following, we're hit with Wife Killer, one of the tightest, most suspenseful Fugitives I can remember in some time. With a script by Dan Ullman, and fast-paced direction by Richard Donner, Wife Killer gets us back to what the series needed to do more often at this juncture in the Third Series: watching Kimble track down the one-armed killer. Sporting a surprisingly creepy performance by Bill Raisch as the now-named killer, Fred Johnson, scripter Ullman is quite adept at making us wonder just what Johnson is admitting to when he nods to Kimble when asked if he killed Kimble's wife. Is he telling the truth? Is he lying so Kimble will still treat him for his wounds, in the hopes of saving Johnson for arrest? We don't know, and that's where the suspense (and of course, the irony of Kimble fighting to save the life of his wife's killer) comes in. As an added bonus, we have the rich subplot of the Janice Rule journalist character, who compromised her journalistic integrity one too many times for her own good (Rule, as always, is terrific in a layered performance). We don't see Fred Johnson again this season, but the emphatic nature of his appearance here (he admits at least to Kimble that he's the murderer, and Gerard has to know that there may be some credence to what Kimble has been saying all along), carries over through the rest of the episodes, many of which show Gerard becoming more adept at zeroing in on Kimble (luckily, we get to see quite a bit more of Barry Morse during these final 15 episodes).
In the tense Stroke of Genius, scripted by John Kneubuhl and directed by Robert Butler, a familiar, problematic father/son dynamic is upped by the inclusion of Gerard into the narrative. Kimble, accused of killing the minister who picked him up hitchhiking, gets needed support from Gerard, who refuses to believe that Kimble did the killing, since Kimble had never shown any kind of similar violence when escaping from the law. Quite a bit of tension is managed by having Gerard unwittingly become the primary object of father Telly Savalas' protective but ultimately murderous desires. Thinking he's in charge of bringing Kimble back to justice, Gerard is in reality the target...and it's up to Kimble to save him (again, as he's done several times before, and as he'll do again this season). In Ill Wind, Kimble goes one step further, literally saving Gerard's life when a bullet severs an artery in his arm. With a script by Al. C. Ward, and typically clean, suspenseful direction from one of my favorite "anonymous" directors, Joseph Sargent (The Taking of Pelham 1, 2, 3), Ill Wind gets at the interesting notion of having a group of migrant field workers standing in for the TV audience at home. They trust Kimble; they don't care what crime he's committed in the past, and they'd just as soon let Gerard die, even if Kimble is too kind-hearted (or more to their point, too overly-sophisticated in his moral judgments) to put his own survival above Gerard's welfare (certainly a dynamic that viewers go through when watching the innocent Kimble put himself in danger, week after week). Even better is the emphatic declaration by Gerard that even though he's impressed with Kimble's selflessness and his efforts to save his persecutor...that those efforts don't change anything when it comes to Gerard's sole mission: putting Kimble behind bars again so the State can carry out its execution. I can't stress enough how difficult a job it is for a performer to walk a tight rope like that for the audience with a basically unsympathetic character who has to show small signs of empathy for another man he's stalking...while still remaining obsessed with that man's capture. And Morse does this effortlessly; it's about time the writers and producer provide him with more significant screen time by this point in the series. That conflict between Gerard and Kimble is absolutely central to the show's success (one excellent, complicated episode, A Taste of Tomorrow, where Kimble gets to see a mirror-image of himself in innocent-yet-bloodthirsty fugitive Fritz Weaver, would have had even more of a "doubling effect" had the writers included Morse as a counterpoint to Michael Constantine's obsessed sheriff).
Perhaps my favorite episode this season (it ranks as a series' high, too) detailing Gerard's relentless pursuit of Kimble is The 2130, a beautifully-designed story by scripter Dan Ullman (with solid direction by Leonard Horn) that takes the search for Kimble into the computer age. Computer programmer/statistician Melvyn Douglas hires Kimble as his chauffeur, but a hit-and-run perpetrated by his daughter (a crime that Kimble unknowingly takes the rap for in a misguided effort to help her out), forces Kimble to flee, while spurring on Douglas to program Kimble's movements in the hopes of getting probabilities concerning future patterns of his behavior and geographical locations. With the aid of Gerard, Douglas hones the program to the point of successfully anticipating Kimble's next few moves...a situation that almost results in the capture of Kimble. A taut, exciting episode, The 2130 takes on added anxiety - and meaning - when we realize that Kimble simply can't survive too much longer on the run, when computers can track him so accurately (which ultimately leads to viewer satisfaction when Kimble proves ever-nimble even in the face of such sophisticated technology). The "old Fugitive world" of empty freight cars, abandoned homes and warehouses, vast stretches of rural area, pick-up jobs that don't require background checks or references or even a Social Security card, is shrinking for Kimble before the rapid expansion of "modern America" with its faster fingerprint checks, its computerized databases, and its increasingly media-savvy, aware police officers. In this America, it will become harder and harder to remain anonymous, to remain on the run.
I was also impressed with the number of interesting women characters that so often populate Fugitive episodes in the past. In This'll Kill You, the tall, sexy Nita Talbot (probably best known as the Russian agent on Hogan's Heroes gets in a nicely conflicted character whose loyalties - and libido - are all over the place when it comes to her boyfriend, Mickey Rooney (Laurence Olivier said it best: this is one of the greatest film actors of all time). With one or two surprisingly dirty moments for a 1966 TV show (she caustically says, "Thanks for the bruises," to the gangster that had rough sex with her - sex she seemed to like on some level), This'll Kill You may have very little to do with the overall Kimble narrative, but it's an excellent example of mid-60s drama anthology at its best. Echo of a Nightmare features another great turn from Shirley Knight (a truly underrated actress who should be better known to mainstream audiences), who plays a cop with a violent past. Having been kidnaped and raped before at age 15, her handcuffing herself to Kimble dredges up bad memories from the past, while allowing for a resolution to the secret she's carried since that incident (John Kneubuhl wrote the nicely-structured script). Anthony Lawrence's Shadow of the Swan features Joanna Pettet in a well-observed turn as a dangerous, emotionally disturbed young woman who catches Kimble's eye, and who then plays with the fugitive's life as she tries to maintain her credo of "getting anything she wants" (which includes trying to burn up two carnies in their trailer - a Fugitive highpoint in implied violence). Don Brinkley's Running Scared has a terrific performance by Joanne Linville as the neglected wife of the prosecutor (James Daley) who convicted Kimble. Sick of her role as show piece for a husband who ignores her existence, she's willing to help Kimble escape if it will ruin her husband's career...just so she can have him back. In the similarly themed The White Knight by Dan Ullman, another neglected wife of a politician, this time, Nancy Wickwire is a sensational turn, doesn't want her husband back - she wants him destroyed. And like so many men and women have done over the years, she sees Kimble as a convenient agent of destruction for her own plans (Steven Hill is excellent in a forceful, corrosive look at politicians that was strong for 1966). And even a bit of superstitious whimsy takes over in Joy Dexter's Coralee, where Kimble falls for a "Jonah" (Antoinette Bower), only to find that reality provides far baser, crude motivations underpinning the irrational fears of the local sailors.
Here are the 15, one-hour episodes of the four-disc box set The Fugitive: Season Three, Volume Two, as described on its insert. PLEASE NOTE: As with most vintage TV series released by CBS/Paramount, there is a small disclaimer (smaller than normal, actually, with no prominent border box for this one) at the back of the DVD slimcase that states, "Music has been changed for this home entertainment version. Some episodes may be edited from their original network versions." There is no further explanation of what cuts, if any, were made. Most of the episodes time out at around 51 and a half minutes, which is about right or close for the original network run times. It's possible, though, that these are the syndicated versions, which may account for the minor cuts for time. Edited TV shows are one of the hottest topics concerning DVD releases, and as a reviewer, I've taken both sides of the issue, depending on what title I'm reviewing. It's usually a case-by-case basis; the fact that most of the run times seem close if not complete, prompts my favorable rating. I've included run times and guest stars for all the episodes, as well as, just for fun, all of Kimble's aliases, occupations, and the various episode locations:
DISC ONE

Not With a Whimper (51:32)
Alias: Dr. Spaulding.
Occupation: None - on the run.
Location: Hemstead Mills.
Guest Stars: Laurence Naismith, Audrey Christie, Lee Meriwether.
While Richard Kimble is visiting his former mentor, an anti-smog crusader, he's asked to deliver a package - which he later discovers contains a bomb.
Wife Killer (51:35)
Alias: None.
Occupation: None - on the run.
Location: Baker City.
Guest Stars: Janice Rule, Kevin McCarthy, Bill Raisch.
A female reporter helps Kimble capture an injured Fred Johnson, the one-armed man who killed Kimble's wife. Now the doctor must get the murderer to confess.
This'll Kill You (51:33)
Alias: Nick Phillips.
Occupation: Laundromat assistant.
Location: Somewhere in the Midwest.
Guest Stars: Mickey Rooney, Nita Talbot.
A former comic considers Kimble a good luck charm: he's going to help him reconnect with an old girlfriend...and even get the mob off his back!
Echo of a Nightmare (51:24)
Alias: Richard Taylor.
Occupation: None - on the run.
Location: California.
Guest Stars: Shirley Knight, Arch Johnson.
A policewoman with a violent past finds Kimble's behavior very suspicious after he is mugged, so she handcuffs herself to the fugitive and tosses away the key.
DISC TWO

Stroke of Genius (51:18)
Alias: Frank Whistler.
Occupation: None - on the run.
Location: Santa Elena County, Northern California.
Guest Stars: Telly Savalas, Beau Bridges.
A father tries to protect his talented but troubled son after the boy accidentally kills his own mentor, a minister who was in a vehicle with Kimble.
Shadow of the Swan (51:23)
Alias: Paul Keller.
Occupation: Veterinarian assistant/kennel man.
Location: California.
Guest Stars: Joanna Pettet, Andrew Duggan, David Sheiner.
Kimble meets a beautiful girl at a lake, who helps him land a job. Only later does her true nature emerge: a violent streak her ex-cop uncle can't control.
Running Scared (51:30)
Alias: None.
Occupation: None - on the run.
Location: Forsythe and Fort Wayne, Indiana.
Guest Stars: Joanne Linville, Lin McCarthy, Jaqueline Scott, James Daley.
Hoping to ruin her husband's political future, a neglected wife helps arrange a reunion between Kimble and his sister Donna after their father dies.
The Chinese Sunset (51:22)
Alias: Jack Frickett.
Occupation: Bellman at motel.
Location: The Sunset Strip, Los Angeles.
Guest Stars: Laura Devon, Paul Richards.
While working at a Beverly Hills hotel, Kimble tries to help educate a bookie's girlfriend, but trouble arises when she starts to develop a conscience.
DISC THREE

Ill Wind (50:52)
Alias: Mike Johnson.
Occupation: Cauliflower picker.
Location: California.
Guest Stars: John McIntire, Jeanette Nolan, Lonny Chapman, Tim McIntire.
Lt. Gerard discovers Richard Kimble working with a group of migrant workers, but then a violent hurricane puts all their lives in jeopardy.
With Strings Attached (51:23)
Alias: Frank Carter.
Occupation: Chauffeur.
Location: Los Angeles.
Guest Stars: Donald Pleasance, Carol Rossen, Rex Thompson.
Newly hired as a chauffeur, Kimble begins to suspect that a violin prodigy may resort to murder to get out of his contract with an abusive guardian.
The White Knight (51:30)
Alias: Dan Gordon.
Occupation: Delivery driver.
Location: Phoenix, Arizona.
Guest Stars: Steven Hill, Jessica Walter, James Callahan, Nancy Wickwire, Ted Knight.
After Kimble rescues a politician and his mistress from a small plane crash, he tries to remain anonymous, but the victims draw him into their sordid lives.
The 2130 (51:23)
Alias: Jack Davis, Bob Grant, William Smith.
Occupation: Chauffeur, itinerant laborer at a cranberry bog.
Location: Denver, Colorado.
Guest Stars: Melvyn Douglas.
A prominent doctor contacts Lt. Gerard about the Kimble case. He's convinced that he can feed information into a computer and predict Kimble's next move.
DISC FOUR

A Taste of Tomorrow (51:24)
Alias: Allan Mitchell.
Occupation: None - on the run.
Location: Boise, Idaho.
Guest Stars: Fritz Weaver, Michael Constantine, Brenda Scott.
Kimble meets a fellow fugitive who's been on the run for four years. And although the man is innocent, he still wants to kill the person who framed him.
In a Plain Paper Wrapper (51:05)
Alias: Bob Stoddard.
Occupation: Bartender.
Location: None.
Guest Stars: Lois Nettleton, Michael Strong, Kurt Russell.
Kimble's relationship with a waitress becomes complicated by her nephew's new group of friends -- young boys who plan to capture the fugitive at gunpoint.
Coralee (51:17)
Alias: Tony Carter.
Occupation: Crewman on deep sea salvage barge.
Location: California coast.
Guest Stars: Murray Hamilton, Antoinette Bower, Patricia Smith.
After a young diver dies underwater, the locals are convinced his girlfriend is a jinx. Now she's involved with Kimble, who suspects the death was no accident.
The DVD:
The Video:
The full-screen, 1.33:1 video transfers for The Fugitive: Season Three, Volume Two are as impressive as they were from the previous volumes. Blacks are solid and velvety, and except for the expected grain and some scratches here and there (Not With a Whimper has heavy scratches during the opening pre-credit sequence, but it clears), this is one of the sharpest looking transfers I've seen for a vintage television series. Beautiful job again, from Paramount.
The Audio:
The restored Dolby Digital English mono mix accurately represents the original broadcast presentation, and is clear as a bell. As for music substitutions, the only instance that sounded suspicious to me was a short sequence during In a Plain Paper Wrapper, when some jukebox music as a kid's hangout sounded vaguely..."modern." But again: I'm no music expert. Close-captioning is available.
The Extras:
Again, Paramount shows total disregard from one of the greatest TV shows ever produced, by including zero extras for this split-season set.
Final Thoughts:
With the series refocused on the tension inherent in Gerard chasing Kimble, and with a renewed emphasis on tighter scripts and complicated supporting characters, The Fugitive rebounds in this second half of the Third Season. It stills feels like Janssen is dogging it, but the quality of the writing and the tight, suspenseful direction more than compensate. Now let's see how it plays in color. I highly recommending The Fugitive: Season Three, Volume Two.
---
Paul Mavis is an internationally published film and television historian, a member of the Online Film Critics Society, and the author of The Espionage Filmography.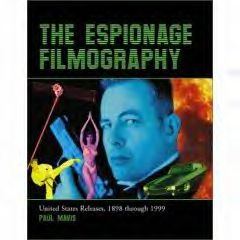 ---
C O N T E N T

---
V I D E O

---
A U D I O

---
E X T R A S

---
R E P L A Y

---
A D V I C E
Highly Recommended
---
E - M A I L
this review to a friend
Sponsored Links
Sponsored Links