BBC Tudors Collection (The Six Wives of Henry VIII, Elizabeth R, The Shadow of the Tower), The
List Price: $149.98 [Buy now and save at Amazon]
---
A must-have collection for lovers of vintage British TV drama. BBC has released The BBC Tudors Collection, a 12-disc, 3-series gathering of three of the BBC's best-remembered, most-highly honored historical miniseries: 1970's The Six Wives of Henry VIII, starring Keith Michell; 1971's Elizabeth R, starring Glenda Jackson; and 1972's prequel to Six Wives, The Shadow of the Tower, starring James Maxwell. Fans of British television no doubt are already aware of these titles, such is their respected place in the historical drama genre's timeline; however, newcomers should seek them out, as well, for a firm grounding in the form that grew out of these earlier efforts. Lots of extras help make the historically important The BBC Tudors Collection one of the best TV releases this year. Limited space, and an acknowledgment that this is a DVD review and not an English History 101 term paper, will demand we look very briefly at each of these three series (I'm not even going to attempt an explanation of the Tudor reign...because I lost my lecture notes from 20 years ago).
Reviewer's Note: If viewed chronologically in regards to the historical events depicted here, The Shadow of the Tower should be seen first (as indeed the BBC apparently wants you to do, since that particular set was lined up first in the set's cardboard holder). However, I prefer to watch these minis in the order in which they were produced and aired, to see the evolution of the miniseries form. The Shadow of the Tower's events may have come first in history's timeline, but they're best seen last here (as well because Shadow is the lesser of the three minis here).
THE SIX WIVES OF HENRY VIII
Split up into six 90-minute episodes, The Six Wives of Henry VIII uses the convenient framework of the Tudor monarch's marriages to not only examine several prominent themes as related to Henry's personal and political beliefs―his battle with the Church of Rome and the establishment of the Church of England, his overriding need to father a male heir to his throne, the effects of aging on the monarch's physicality, most notably his sex drive―but also the incessant political intrigue that came with each marriage to these wildly different women.
Remarkably, the BBC's hit The Six Wives of Henry VIII didn't premiere here in the States on the PBS network (or NET, as it was known in 1971) as one would expect, but rather on CBS during their slow summer schedule. NET had secured some fantastic ratings in big urban areas with their previous season's broadcast of another successful British import, The Forsyth Saga, and CBS chairman William Paley, a culture snob who nonetheless would program anything that got ratings, no doubt was intrigued by the possibility of snagging some of those high-tone demographics―which he did with this unlikely but successful run. Indeed, one could make an argument that experiments like this led the networks to formulate plans to originate their own miniseries, which would soon dominate special programming "sweeps" in the decade to come.
If I saw The Six Wives of Henry VIII that summer, I was too young to remember it, but we certainly watched similar shows like it during the early 70s, when lovers of British TV only had PBS to turn to to catch period dramas like The Forsythe Saga or Upstairs, Downstairs. Seeing it now in context with other programming on American network television at the time, it's easy to see why a show like The Six Wives of Henry VIII would catch peoples' attention in 1971: it was far more "adult" in content, if you will, than just about anything else on television...if you leave out All in the Family. Focusing on the endless intrigues, both political and sexual, that cropped up because of his marriages, the series' producers were able to focus on those two fascinating subtexts that always garner interest: power and sex. After all, Henry is consumed with thoughts of sex, both for pleasure and for the continuation of his kingdom. When Henry instructs his painter/pimp Holbein to find a flaxen princess for him―"flaxen all over"―that's about as dirty as you were going to get in 1971 TV (I wonder if that one slipped by the CBS censors).
Of course, this isn't to say that The Six Wives of Henry VIII is puerile-minded when it comes to the love life of Henry VIII. Far from it; what makes the show so fascinating is its continual reevaluation of how Henry's sexual/paternalistic/monarchial impulses helped sway the course of historical events in England (obviously, the breaking with the Catholic church over the divorce of his first wife, Catherine of Aragon). If it was merely lecherous in approach (as much of the recent cable series, The Tudors was, most enjoyably), it wouldn't have gone far by 1971 standards. Instead, we're treated to quite intriguing glimpses into Henry's and his wives' abilities to rationalize and jeopardize their emotional needs/deficiencies against the sometimes cruel, horrifying political realities they inhabit and actually shape. That's far more interesting than various assorted humpings.
I can't say I'm too familiar with Keith Michell's career, other than his "guest host" stint as Angela Lansbury's fill-in on Murder, She Wrote (I hated those episodes), but he's terrific here as the larger-than-life monarch. He dominates every scene he's in, and yet he's quite good at getting across subtle changes in temperament and tone despite the frequent claims that he's "hamming up" the part. Reality or not, we've somehow come to expect Henry VIII to be portrayed as a man of immense appetites―and shrewd cruelties―so a low-key Henry somehow just doesn't cut it for me. As for the talented actresses in their key roles, they come off as well as their individual episodes play―which is almost uniformly good throughout. Annette Crosbie, whom I only know from the hilarious classic, One Foot in the Grave, strikes the right note of regal sadness as the wronged Catherine of Aragon, whose only crime is that she can't deliver a boy to Henry, and who refuses to ever confess she was not legally married in the eyes of the church. Dorothy Tutin as Anne Boleyn doesn't make quite the impression of "the Great Whore" as I've seen with other actresses (she certainly gives Bujold nothing to worry about), but more of the blame lies with this particular episode's draggy execution. Anne Stallybass gets to be the most romantic of the bunch as Jane Seymour, in a beautifully executed episode that brings out the most shaded (and perhaps most "likeable") characterization of Henry. Elvi Hale, on the other hand, gets to be the funniest wife of the group in the terrific Anne of Cleves episode, where the little-known historical character is portrayed as the better of Henry in all matters psychological and political in this frequently hilarious episode (which ends on a sad note, when Henry, realizing his advanced age will hinder his romantic pursuits, laments finding no peace at the end of his life―a statement that's deeply ironic considering his previous actions). Angela Pleasence, with the wild, scary eyes of her father, is perfectly cast as the devious, shallow Catherine Howard, who is openly repulsed at Henry's decaying state, and who manages to convey both hyper-eroticism and deep psychosis. And Rosalie Crutchley is wonderful as the smart, independently-minded Catherine Parr, who avoids the fate of Anne Boleyn by curbing her tongue and playing meek-and-mild with the recalcitrant King. With scripts that are already well-written, such quality casting only helps make The Six Wives of Henry VIII all the more memorable.
---
ELIZABETH R
Due to the overwhelming worldwide success of The Six Wives of Henry VIII, the BBC immediately commissioned this "sequel," Elizabeth R, with Glenda Jackson, hot off her Oscar-winning role in Women in Love, for the title role. Unusual at least in terms of the pecking order of American film and TV stars at that time (movie stars still shied away from doing TV―and certainly no recent Oscar-winner would have in 1971), no such stigma was attached to British actors and actresses then (or indeed, today), who routinely shuttled back and forth from TV to film to theater. So it's doubly-interesting to see the "Great Glenda" bring big-star wattage to her role here as the Virgin Queen.
Certainly the most literate of the miniseries here in The BBC Tudors Collection, Elizabeth R has to be well-written in order to stand up against the frontal assault that is Jackson's performance here. I've seen most of her film roles, and she's always been one of my favorite British actresses, but I was struck again, watching Elizabeth R, by the almost electric presence Jackson can convey with her ferocious, intelligent, deeply moving art. While I enjoyed immensely Keith Michell's performance as Henry precisely because it was theatrical and somewhat stagy and altogether commanding (in a delightfully showy manner), Jackson creates a monarch who is believably god-like in her wrath, her cunning, her compassion. She inhabits the role. It's a remarkable performance, perhaps her best filmed showing (she won a BAFTA and Emmy for it), and it dominates and carries the entire miniseries, putting equally charismatic supporting players such as Robert Hardy and Robin Ellis in the relative shadows as she blows them off the screen.
Written by John Hale, Rosemary Anne Sissons (she wrote for everything, it seems), Julian Mitchell, Hugh Whitemore, John Prebble, and Ian Rodger, Elizabeth R is that rare historical drama that is as compelling when it focuses on the politics of the story as when it looks at the deeply personal conflicts of the leading characters. It's been awhile since I visited this period of English history, but the well-crafted scripts made short work of the complexities of the political and sociological undercurrents explored here. As with The Six Wives of Henry VIII, the sets, mostly studio-bound, are far less compelling than what most modern viewers are used to, particularly in historical dramas. In fact, one might rightly call them "cheap," with the same three paneled walls and sparsely-appointed hallways used over and over again for the various dialogues. However, in an odd way, this frugality of production design only helps us to focus more on the spoken/written word, and on the performances of the fine actors here, presenting a long-form film that quite rightly seems more "theatrical" in nature...but which doesn't suffer from that seeming pejorative when labeling a filmed project.
All the episodes are top-notch, and there are too many memorable lines to recount, but highlights of Elizabeth R include the creepy opening shots of the first episode, The Lion's Club, where we see foggy P.O.V. memories from Elizabeth's perspective as she's sexually pursued by her uncle, Thomas Seymour (leading later in life to Elizabeth's declaration that, "All affection is false."), as well as Elizabeth's delighted laugh and little spin as she discovers her tormentor, Queen Mary, is dead. Female viewers looking for an unapologetically strong, independent woman will like Elizabeth's unwavering assertion in The Marriage Game: "I mean to be a monarch for use, not merely for show," wherein she proceeds to outmaneuver the many men in her life who seek to circumvent her authority precisely because she's a woman (Robert Hardy is fun playing second fiddle to the imperious Queen, who ridicules him by saying he's like her little dog: people see him and know she's around). I rather liked that they didn't try to explain exactly why Elizabeth was so adamant about not being married (and by extension, remaining virginal) in Shadow in the Sun, but Jackson brings layers of barely suppressed trauma to the scene where Elizabeth swears she'll never acquiesce to such a demand. Horrible Conspiracies has a shocker final sequence worthy of Hammer: the sight of Mary's decapitated head picked up, her wig grotesquely askew, after which Jackson delivers a fearsome speech about the realities of a decomposing body (I'll stick with immortality, thanks). And the final episode, Sweet England's Pride, gives a nice twist―if you only know the Errol Flynn interpretation―to Robert Devereux, Earl of Essex, played ultimately as a sniveling coward afraid of death (until composure returns at the moment of the chop) by Robin Ellis. A fine miniseries just based on the scripts alone, Elizabeth R enters into the ranks of the very best television series with the addition of Glenda Jackson's stirring performance.
---
THE SHADOW OF THE TOWER
With Elizabeth R earning even more kudos, ratings and awards than its predecessor, The Six Wives of Henry VIII, the BBC, not surprisingly, set out for the well one more time with this "prequel," The Shadow of the Tower, which looks at the beginning of the Tudor dynasty with the rise of Henry VII in 1485, played here by American actor James Maxwell. With a reign that included the bloody War of the Roses, as well as the foundation laid for the Protestant Reformation in England, it seemed a natural to follow The Six Wives of Henry VIII and Elizabeth R with an equally compelling look at the monarch who started it all.
Unfortunately...it didn't quite work out that way. My own feelings on the miniseries aside for a moment, I've looked everywhere for mention of The Shadow of the Tower in TV reference materials and publications from 1972 on, and I found scant mention of the series. As far as I can tell, it didn't have nearly the success of the first two miniseries (an opinion apparently echoed by other sources), nor has it been rerun with regularity over the past three decades, unlike Michell's and Jackson's outings. Taken today, I can see why that may be―and that's why I recommended at the top of the review to watch this miniseries out of historical order. Simply put: it's entirely too...staid. And first and foremost, that tone can be laid at the feet of Maxwell. It's probably an unfair comparison (after all, fans of Elizabeth R had a whole year to wait to see The Shadow of the Tower, while I watched it a day later), but coming after Jackson's revelatory performance (and Michell's beautifully showy one), Maxwell seems entirely too interior, too reserved, too...boring, quite frankly, to hold the viewers interest over this much longer miniseries (almost 100 minutes longer than the previous two series). It's not that Maxwell isn't skilled playing this monarch who seems supernaturally skilled in divining the various chess moves of his political opponents; Maxwell conveys this well with just a flick of the eyebrow as he has Henry often nimbly move out of the way of a confrontation as much as he tackles problems head on.
However, that lightness of touch on Maxwell's part becomes so understated that eventually, you don't believe there's any juice in this monarch, any blood flowing in his veins―something you certainly wouldn't have suspected of Jackson and Michell. The filmmakers also make the critical mistake of taking this pallid interpretation of Henry and saddling it with a talky, detail-heavy script that, although fascinating to history buffs (and perhaps confusing to many American viewers, at least), leaves little room for passion, of which The Six Wives of Henry VIII and Elizabeth R had a surplus. The Shadow of the Tower is all about political and religious maneuvering (and very little romance), which would be fine if it was anchored by a lead performance that captivated the viewer; indeed, which commanded the viewer. Sadly, Maxwell just can't pull that off, and we begin to drift along with the events here, cognizant that they're meaningful to English history, but caring little in terms of true dramatic conflict and interest. As with most successful miniseries, a strong central performance (or several lead turns) are essential to anchoring the drama for the viewer, to entice them to commit to returning week after week to see what happens next. The Shadow of the Tower, despite a storyline that's just as fascinating as The Six Wives of Henry VIII's and Elizabeth R's, lacks this vital component.
The DVD:
The Video:
The full-screen, 1.33:1 video transfers for The BBC Tudors Collection are going to be exactly what you'd expect them to be, if you're at all familiar with the look of British television from that time period. With interior scenes shot on video, and exteriors on 16mm film, image fidelity is low, with washed-out colors, hot spots in the lighting, flaring occasionally, and a medium-sharp image. Smaller monitors always work best with these types of outings (after watching these old shows on my big 55" monitor, I may put a disc in connected to my vintage 1972 13-inch black and white Curtis Mathes tube wonder―"The most expensive television set in America...and darn well worth it"―where series such as these look right at home for this child of black and white television). Anyone used to watching discs of British television from this period will find nothing out of the ordinary here.
The Audio:
The Dolby Digital English mono audio tracks are entirely acceptable, with a decent re-recording level, hiss noticeable but not distracting, and a fairly steady fluctuation rate. Close-captions are available for all episodes of all three series...but strangely, they drop out for episodes 3 and 4 of The Six Wives of Henry VIII.
The Extras:
Tons of extras―as if the main content of the miniseries wasn't enough. For The Six Wives of Henry VIII, a fourth disc of bonus features has been added. Here, you can watch The Other Boleyn Girl, the silly, visually busy-but-dramatically-empty 2003 television adaptation by the BBC of the Phillippa Gregory novel, starring Natascha McElhone (who's luminous, as always) as Mary Boleyn, Jodhi May (who's fairly ridiculous here, heaving her chest ludicrously in an attempt to be sexual but with an end result that suggests emphysema, not eroticism) as Anne Boleyn, and Jared Harris as a thoroughly ordinary, unremarkable Henry VIII (visually, he reminds me of Richard Harris in Camelot...but it ends there). There's a very cool extra, Character Portraits, which shows the actors of The Six Wives of Henry VIII in costume, next to portraits of their historical characters (quite remarkable likenesses). And finally, text cast bios are included for the major actors here.
Extras for Elizabeth R include interspersed commentary by noted English historian and author Alison Weir (Innocent Traitor, The Lady Elizabeth) throughout all the episodes―a rare treat for history fans and a terrific opportunity to see where the miniseries varies with contemporary interpretations of this time period. A fourth disc of extras include An Interview with Glenda Jackson, from 2001, which runs 30:14, with Jackson commenting on the production of the miniseries (it's fascinating). Also included from 2001 is an interview with Alison Weir, running 21:00, where she discusses the miniseries and this crucial time period in British history. A 1996 A&E documentary, Elizabeth I, running 44:00, in included, too, with various historians and authors giving their interpretation of these events. Next, a terrific Historical Archive section features 30 minutes of Glenda Jackson reading various letters and documents of Elizabeth's, with text headers to orient the listener. Another Portrait Gallery is included, matching up the actors with their historical counterparts, and Historical Sites gives us photos, engravings and paintings of the actual palaces and buildings mentioned in the series. And finally, the Behind the Scenes section gives text bios of all the actors, along with production stills of Glenda Jackson being fitted for costumes and shooting on the set.
For The Shadow of the Tower, on the fourth disc there's a cool black and white television show from 1969, The Tower of London: The Innocent, starring Maxwell as Henry, that I found speedier and more entertaining than the almost 11-hour miniseries. It runs 50:00. Also included is Hooray Henry!, a documentary presented by Dai Smith from 1985, which runs 39:36. As well, there's a rather lavish little color booklet, 24 pages and fully illustrated, discussing the production of the miniseries as well as offering a historical overview of the period.
Final Thoughts:
Even if The Shadow of the Towers fails to find a compelling lead performance to anchor its fascinating storyline...the landmark miniseries The Six Wives of Henry VIII and Elizabeth R more than make up for that disappointment. Anyone interested in vintage British television, English history, or the miniseries genre must own The BBC Tudors Collection for their libraries. It's British television at its finest (or at least two-thirds of it is). With the wealth of extras included, I'm awarding The BBC Tudors Collection our highest rating here at DVDTalk: the DVD Talk Collector Series award.
---
Paul Mavis is an internationally published film and television historian, a member of the Online Film Critics Society, and the author of The Espionage Filmography.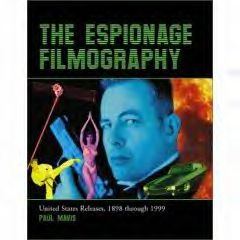 ---
C O N T E N T

---
V I D E O

---
A U D I O

---
E X T R A S

---
R E P L A Y

---
A D V I C E
DVD Talk Collector Series
---
E - M A I L
this review to a friend
Sponsored Links
Sponsored Links