List Price: $24.98 [Buy now and save at Amazon]
---
"Elizabeth, please. Critics deserve nothing but our pity. To be so close to art, and yet to contribute absolutely nothing whatsoever towards it. It's like being a eunuch at an orgy."
It may or may not be the "truth" (whatever that is)...but it's surprisingly effective drama. BBC and Warner Bros. have released Burton and Taylor, the 2013 U.K. telemovie starring Helena Bonham Carter and Dominic West. Looking at a small slice from superstar performers Richard Burton's and Elizabeth Taylor's 21 years together/apart, specifically during the mounting of an ill-fated 1983 Broadway revival of Noel Coward's Private Lives, Burton and Taylor does a remarkable job of getting the sad, melancholic feel of the last stages of long-term lovers' final, impossible months together--regardless of whether these dramatic "truths" have anything actually to do with Taylor and Burton. Carter and West are superb. A few minor extras round out this excellent widescreen transfer.
According to Burton and Taylor, it's 1983 in New York City, and a press conference for the highly anticipated revival of Noel Coward's Private Lives is in full swing, with superstars Elizabeth Taylor (Helena Bonham Carter) and Richard Burton (Dominic West) holding court, as they so often did, with a fascinated press. Taylor, as always, adores the attention, but Burton, as always, is weary--and wary--of the reporters' fixation on the romantic possibilities of the twice married and twice divorced couple getting back together again. Burton, finally sober and with a new girlfriend, Sally Hay, in his life, frankly isn't interested in getting back together with the tempestuous, equally mercurial Taylor. He has long-since recognized his love for Taylor was an addiction that almost ruined him. Taylor, on the other, recently divorced and casually dating, eventually makes it plain to Burton that she conceived this Broadway project as a means to bring them back together within each other's spheres; she's missed him, and certainly still loves him. Problems arise immediately from Taylor's lack of preparedness, something that drives the meticulous Burton crazy, but when the play finally debuts, it is the proud Burton who again painfully learns who, exactly, the public comes to see: the incomparable Elizabeth Taylor. Disgusted by the rowdy audiences who are coming to peer at what they perceive to be the actors' "private lives" acted out on stage (rather than attending to enjoy the play, or to appreciate the performances), Burton begins to drink, knowing full-well that he's sliding downwards again after coming into close, sustained contact with Taylor. Taylor, deep into a not-so-secret pill and alcohol addiction, is also hurt by Burton's failure to romantically respond "as she planned," as is she hurt by Burton's cold, clinical evaluations of her poor, intoxicated on-stage performances. Eventually, something has to give (the play closes prematurely) before the two can come to some uneasy reconciliation of their impossible feelings for each other.
Having been a huge fan of Burton and Taylor growing up (if I were forced to pick...for my money, their turns in Who's Afraid of Virginia Woolf? are arguably the two single greatest pieces of movie acting of the 20th century), I was well aware of all the write-ups in the papers and magazines that were done back in 1983 in conjunction with their Private Lives tour. Featuring all the gossip and reports--impossible to say how much of it made-up--about their "bad" behavior and the troubled production, these articles all seem to have in common one tone: this constant keening, begging Burton and Taylor to somehow, someway, romantically reunite. Such was the obvious intensity of the movie stars' original union--the level of public scandal they caused back in 1963 when they conducted an adulterous affair on the set of Cleopatra is impossible to fathom in today's pornographic pop culture--that no matter how far their increasingly self-destructive relationship would eventually fall into almost farcical proportions by the early 70s, there remained this larger-than-life romantic aura about Taylor and Burton, separate though they may have been after their second divorce in 1975, that absolutely refused to die. Admittedly though, I suspect there are increasingly fewer people who would be interested in the historical exploits of this super-famous, super-rich (and super-talented) celebrity couple; is the phrase "Burton and Taylor," and all the implied excesses it once immediately conjured up, even recognizable to many younger people today? Probably not.
In a way, then, their increasingly hazy distancing in the pop culture works to Burton and Taylor's advantage--if most of the people watching this TV movie only have a vague-at-best grasp of the subjects at hand, it doesn't really matter how "accurate" their depiction in the biopic. Since there is no such thing as objective biography, anyway, Burton and Taylor can be taken on its own merits as a quite affecting, sad love story about two people realizing that time has passed and despite their intense passion for each other, they simply never can live together again. If Burton and Taylor works on that level...screw the facts. Over the years I've read quite a bit about Taylor and Burton, including the marvelous Richard Burton Diaries, and a lot of what shows up in Burton and Taylor seems close to the mark, and other stuff doesn't...to which I say, "So what?" I wasn't expecting a history lesson here, anyway (the movie is honest right up front, admitting scenes and events were invented for dramatic purposes). Anyone who does expect "the truth" from a biopic doesn't understand the limitations of historical biography...let alone the artistic liberties taken (and quite rightly so) with biography adapted for movie drama.
Written by William Ivory, and directed by Richard Laxton, Burton and Taylor works remarkably well at getting us to hope-against-hope that the two former lovers will reunite...even though we already know they won't. To do that, we have to not only believe these representations of Burton and Taylor have a past together of all-consuming passion, we have to also believe they've both thoroughly raked these painful coals over and over before without extinguishing their powerful love for each other--a tall order for a 90 minute TV movie to convey. Sticking with the framework of play's production (most of the scenes take place backstage in cramped little dressing rooms or dingy hallways), and repeatedly showing slightly different variations of basically the same emotional scenes over and over again (she's driving him crazy with unrequited attention, and he's terrified he'll respond), Burton and Taylor creates a clammy, claustrophobic feel that's entirely suggestive of the grinding impossibility of their relationship. This has all happened before for them, and they both know it, only this time...it's not going to work out the way it did in the past. At the start of the play, Burton already knows this; but as his interaction with the lonely, increasingly desperate Taylor continues, he sees how close he is to falling back into old, bad habits with her, as well as seeing how frankly, he's just not up to her level of passion any longer. This "epic" love affair that both of them saw in conflated theatrical terms is over, and they both have to come to grips with the sad reality that no matter how much they love and admire each other, they'll never be with each other the way they were before.
A clever, thoughtful script and sharp direction, however, wouldn't mean anything if the actors here couldn't pull off their rather daunting task: portraying two of the world's greatest actors in the death throes of their world-famous love affair. Some fans of Taylor and Burton may focus too closely on how Carter and West don't resemble their real-life counterparts, with Carter's brown eyes (why didn't they give her contacts?) and too-angular face, and West's far too hardy good health (physically, Burton was sadly reduced by this point in his life). However, it's a smart move on both actors' parts not to try imitations here, but rather interpretations, with West and Carter both doing quite well at approximating Burton's and Taylor's voice and speech patterns (Carter in particular is spooky at times in how close she replicates Liz's sound). And as such, by avoiding gimmicky imitations, West and Carter are able to delve completely into these fictionalized versions of Taylor and Burton, with at times rather astonishing results; in the movie's last scene, watch Carter's expression when she finally, finally realizes she will never again be with West--it's a devastatingly sad moment, with Carter better than I've ever seen her before. By Burton and Taylor's finish, it doesn't really matter if you were at all familiar with the real Richard Burton and Elizabeth Taylor, or indeed if you were an expert on them; this melancholic, poignant love story worked on its own, regardless of any purported fidelity to what prove to be, in the end, unimportant biographic "facts."
The DVD:
The Video:
The anamorphically-enhanced, 1.78:1 widescreen transfer for Burton and Taylor is flawless, with gorgeous, delicately valued color, a razor-sharp image, and no compression issues whatsoever.
The Audio:
The Dolby Digital English 5.1 stereo track is pretty lively for a largely dialogue-driven piece, with some effective separation effects and a super-clean sound. English subtitles are available.
The Extras:
Two short featurettes here, including Setting the Stage (art direction discussion), and Love is the Drug, running 10:14, where the cast and crew discuss the feature.
Final Thoughts:
Poignant, sad romantic drama, regardless of whether or not it's "the truth." Certainly it helps to know a little about Richard Burton's and Elizabeth Taylor's storied life together, but you really don't need to to enjoy Burton and Taylor, a moving story of love and addiction and ultimately, acceptance of the way things are, rather than how they used to be...or how we want them to be. Helena Bonham Carter and Dominic West give superlative turns here in this well-made drama. I'm highly, highly recommending Burton and Taylor.
---
Paul Mavis is an internationally published movie and television historian, a member of the Online Film Critics Society, and the author of The Espionage Filmography.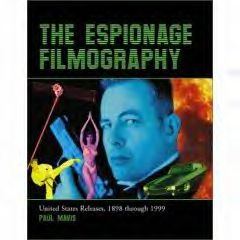 ---
C O N T E N T

---
V I D E O

---
A U D I O

---
E X T R A S

---
R E P L A Y

---
A D V I C E
Highly Recommended
---
E - M A I L
this review to a friend
Sponsored Links
Sponsored Links