Real Decameron (The Sexbury Tales), The
Other // Unrated // May 6, 2014
List Price: $24.95 [Buy now and save at Amazon]
---
Well...what did you expect? It's an Italian sex comedy from the '70s. One 7 Movies has released The Real Decameron, the new DVD title of 1973's I racconti di Viterbury - Le piu allegre storie del '300, from Florida Cinematografica, which was known internationally as The Sexbury Tales (got that?). An anthology sex comedy rushed out to take advantage of director Pier Paolo Pasolini's big international hit from 1971, The Decameron, The Real Decameron sports some gorgeous naked stars like Rosalba Neri, Christa Linder, Rosemarie Lindt, and Orchidea De Santis, lots of dumb sex jokes, frequently amusing dubbing (intentional or not, who cares?), and plenty of silly slapstick. Fans of the genre and stars won't be disappointed with this rather nice anamorphically enhanced widescreen transfer.
Rural Italy, during the Middle Ages. At a community well, a group of peasants/prostitutes/washerwomen launder their clothes as they exchange bawdy stories about their "betters." The first story concerns Antonio (Gianni Ottaviani), a visiting tanner from another town, looking for a wife. A pimp, "Golden Ass," tells Antonio that Madonna Brenda (Linda Sini) has a daughter Alice, who's come right out of a convent. Despite a veil covering Alice's face (with good reason, we discover), Antonio agrees to marry her...only to need instruction on his honeymoon from horny Brenda on how to satisfy his hideous new wife. Next up, a Romeo and Juliet story of warring families. Violent father Jacopo de Monteroni (Wimpy Bendani) is going to kill young, horny Menico da Pistola (Fausto Di Bella) if he catches Menico with his lovely daughter, Tonia (Rajka Juri)...which shouldn't be a problem since Menico can't get past Jacopo's castle walls. Next, hot new bride Bona (Rosalba Neri) doesn't want a thing to do with her older, roly-poly husband (Mario Frera) on their wedding night. Luckily, her lover, Minchiotto (Giacomo Rizzo), in the guise of a ghost, as well as an amorous exorcist (Peter Landers)...and, um...a horny devil-turkey, conspire to keep the couple apart. The next story concerns Fiora (Christa Linder), a beautiful, large-breasted blonde virgin who goes swimming one day, only to claim a prawn has entered her--a delicate situation that the local doctor thinks he can cure. Next, farmer Nicolo (Toni Ucci) has been patient enough with his new wife (Rosemarie Lindt), who fears men's "monsters;" the only way he can have sex with the terrified girl is to tell her men have two sex organs, one of which is small enough that it won't harm her. Next up, rogue Baccio da Rovigo (Lorenzo Fineschi) disguises himself as a bishop and hides out from a pursuing posse at Amanda's (Orchidea De Santis) castle, where the horny wife is saddled with a squeaky-voiced husband who was castrated in the Crusades. When Amanda gets a good look at what's underneath the "bishop's" robes, she's in need of a death bed confession. Finally, notorious local stud Cecco, who is reported to be "gifted" like a donkey, is captured by angry brother/father (?) Agnolo (Tommy Polgar), who claims Cecco impregnated his sister/daughter. Will Cecco escape?
I haven't seen Pier Paolo Pasolini's The Decameron (loosely based, as is I racconti di Viterbury - Le piu allegre storie del '300, on Giovanni Boccaccio's 14th century novellas known collectively as Decamerone), so I can't compare it to The Sexbury Tales (which is how I know The Real Decameron). However, I have seen a few Italians sexploitation comedies from this period, and The Sexbury Tales seems about on par with those efforts. Scripted and directed by Italian journeyman helmer Mario Caiano (here posing as "Edoardo Re"), The Sexbury Tales eschews any semblance of subtlety or sophistication for an earthy, bawdy, crude (and juvenile) tone of sexual/slapstick humor that was probably pretty titillating in 1973 for Italians still getting used to the increasingly relaxed censorship of their big-screen movies...but which now plays as fairly tame, to say the least. The jaunty opening theme song ("Ah, love! Love! Tingles all the whims of the heart. Ah, love! Love! Do it again and again but do not play with it!" as translated here) just about sums up the movie's good-humored, lightly sardonic tone about sexual relationships between oafish, horny men and scheming, horny women. You won't find anything deeper than that in The Sexbury Tales, but the primal underlying motivations of the characters, regardless of the ridiculous situations they're put in--basically: everyone wants to get laid, at any cost...but on their own terms--is universally recognizable and accessible.
Unfortunately, The Sexbury Tales opens and closes with the movie's two weakest sketches--a fatal error that dampens initial expectations and any subsequently earned good feelings. While the dubbing of Alice into a cackling crone was amusing, the sight of fading beauty Linda Sini perfunctorily getting handled by unfunny Gianni Ottaviani was not, with the skit's pay-off (son-in-law and mother-in-law break the bed with their lovemaking) occurring inexplicably off-screen (only the subtitle translations provided any mirth here: "Was the pleasure so much that you didn't feel his pecker assault?"). There isn't much more to the second sketch, but at least Caiano builds it well enough, with Fausto Di Bella's manic sexual frustration good for a chuckle (the sign-off capper line, "And you broke my ass," however, lands as flat as Di Bella off that ladder). The Sexbury Tales' funniest skit comes next, when Rosalba Neri and Mario Frera expertly ring laughs in this supernatural tale that has him trying every trick in the book to get his young bride to bed, while she schemes to deny him that insane body of hers. Neri rightfully has a small cult following, but as evidenced here, it's not just because she's so erotically magnetic (there's not one wrong angle on that face, and nude...I feel faint)--she proves to be an extremely gifted comedian, too, with her hilarious double-takes and sneers and well-aimed slaps to Frera's head (pity the whole movie wasn't just this skit, stretched out to feature length). The dubbing of the groans and howls and yelling here is quite funny, too--a good match for the physical comedy on screen--while the subtitle translations are a hoot (I don't even know what, "I was just rubbing him...he's a jalopy," means, but it cracked me up coming from Neri).
The next sketch, involving hubba-hubba Christa Linder and that prawn, is only gross if you're not listening to the skit's final joke (which apparently is the case with most of the reviewers who have written up The Sexbury Tales), which sets everything right in that potentially disturbing area (ahem). Otherwise...it's a pretty lame outing (that unintentional look of barely-concealed revulsion Linder affects when that skinny, ugly naked guy is pushed onto her, is priceless). The next story has a nicely rolling rhythm to its old joke about a husband soothing his nervous wife's fears about sex. Toni Ucci has some funny moments as the quickly exhausted husband (when the newly ravenous Lindt calls out for sex, "Again!", Ucci immediately yells, "Here I am!"), and Lindt is beautifully shot in this solid, amusing outing. Finally, with the exception of a Popeye-like fight scene that has Tommy Polgar bonking soldiers on the head like Bluto (or perhaps more accurately, like Bud Spencer), The Sexbury Tales's last sketch is a tired affair, devoid not only of a beautiful female costar...but also of very many laughs. When you greet and send away your audience on bummer notes, it's difficult to get them to remember the better elements in the middle.

The Video:
Surprisingly, considering the obscurity of the title, One 7 Movies's anamorphically-enhanced, 1.85:1 widescreen transfer of The Sexbury Tales looks fairly decent, with okay color (muddy and faded at times), a sharp image, okay contrast, and the expected level of screen imperfections.
The Audio:
The Dolby Digital Italian mono audio track is quite healthy, with those exaggerated dubbed sound effects quite loud. English subtitles are included...with all the lower-case "i"'s looking like upper case ones (must be a programming error).
The Extras:
No extras for The Sexbury Tales.
Final Thoughts:
Loud, crude, juvenile, and not all that sexy (except for the sight of those beautiful naked actresses), The Sexbury Tales, retitled The Real Decameron here for DVD, is perfectly acceptable '70s Italian sexploitation fare: a lot of effort for a few wheezes...but the hot actresses generally save the day. I'm recommending The Real Decameron.
---
Paul Mavis is an internationally published movie and television historian, a member of the Online Film Critics Society, and the author of The Espionage Filmography.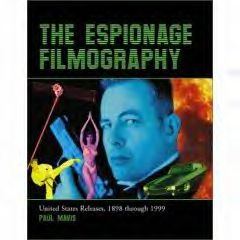 ---
C O N T E N T

---
V I D E O

---
A U D I O

---
E X T R A S

---
R E P L A Y

---
A D V I C E
Recommended
---
E - M A I L
this review to a friend
Sponsored Links
Sponsored Links