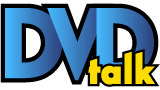 Dead Snow 2: Red vs. Dead
List Price: Unknown [Buy now and save at Fandango]
---




Every year, there are a wide variety of gems across different genres that somehow manage to go under countless radars. However, many of these films manage to make it into film festivals, although they aren't always able to find their audiences. In 2009, Tommy Wirkola and co-writer Stig Frode Henriksen presented viewers with Dead Snow, which proved to be an absurdly entertaining zombie flick with plenty of gore. It offered a delightfully brutal conclusion that has stuck in my mind over the years. Wirkola and Henriksen have returned to continue the story in Dead Snow 2: Red vs. Dead. If it's even half as good as the original, audiences should know that they're in for something grotesque and highly entertaining. Fortunately, we got exactly what we were craving.



Picking up from where the first left off, Martin (Vegar Hoel) is still fighting for his survival after Nazi zombies have killed his closest friends, ultimately leaving him with one arm. He might have escaped with his life, but the zombies aren't done creating chaos. This time, a lot more is at risk, as they venture into more populated areas. It's up to Martin to find a way to stop Herzog (Ørjan Gamst) and his army of zombies before they're able to kill any more innocent civilians.



If you haven't seen the first one, but your friends really want to see the sequel, then don't worry. While I implore horror fans to check out the original, Dead Snow 2: Red vs. Dead begins with a convenient summary of the first one. Having not seen it in a few years, it's a nice reminder of what happened previously. The sequel continues the story of Martin, who finds himself in a nightmarish situation when he wakes up in a hospital. With the death of his friends and his girlfriend being pinned on him, he has no choice but to escape and find a way to get rid of those Nazi zombies once and for all. Unlike most sequels in the genre, the film doesn't forget about what happened in the previous picture. The loss of his girlfriend continues to haunt him throughout the picture. Even if you haven't seen the first one, you'll surely learn to sympathize with the lead. New characters are introduced, who call themselves the "Zombie Squad." While they can become slightly irritating, they prove to be useful in the fight against these brutally strong zombies.



Even though the film utilizes horror elements, it doesn't strictly fit into this single genre. It can most certainly be classified as a comedy, as well as an action picture. Everything about Dead Snow 2: Red vs. Dead is so insanely over-the-top, that it simply can't be seen as anything less than a satire of its own material. The majority of it is situational humor expressed through the ridiculousness of the brutality. Unlike most zombies, these ones rarely bite to spread their undead nature. Rather, they use hammers and other weapons in order to bash skulls of and disembowel anybody in sight. There are plenty of genuine laughs to be found throughout. However, some of the jokes extend a little longer than they need to, in particular those made by the "Zombie Squad" and the police unit that's tracking Martin, unaware of the real situation that's occurring. Fortunately, as soon as we return to Martin's antics, the laughs come flooding back, as the body count only gets larger.



Without giving away any of the film's major plot points, Dead Snow 2: Red vs. Dead sports an absolutely genius twist that gives Martin a chance at stopping the Nazi zombies. This gives way to what could be considered one of the most entertaining climaxes in any zombie film ever. The violence continues to build upon itself in a wonderful way that would be better enhanced by experiencing it with an audience. This is where the action elements of the film truly shine, as the final showdown transforms into a full battle involving fight choreography, and of course a ton of blood and guts. Afterwards, we're treated to a hilariously gross finale that movie buffs will be sure to appreciate. By the time the credits start rolling, fans will already be hoping for a possible Dead Snow 3, especially if it continues in the direction that it has been moving in thus far.



Since the first film, leading actor Vegar Hoel has most certainly improved upon elements of the character Martin. Not only do we get to learn more about the character, but he expanded upon some emotional notes that truly make Martin work. He also manages to work rather well with the comedic transitions. A large amount of the humor that he delivers is through his expressions to new story developments, which produce laughs outside of the gags created through the screenplay. The supporting performances aren't able to match Hoel's comedic timing, which is a real shame, as the actors in the first Dead Snow had a greater sense of chemistry.



Since director Tommy Wirkola received a larger budget for the sequel, he managed to take the story into a more open-world. There are some pretty large scale slaughters, which are orchestrated extremely well. Dead Snow 2: Red vs. Dead maintains a similar tone of humorous dread, as found in the original. However, it replaces the snow with green landscapes. Even with the successful atmosphere, the makeup outshines the rest. The prosthetics and the costumes are excellent, especially those of Herzog. Since the sequel offers a much larger body count, more visual effects are needed. Wirkola's all-out massacre sequences are disgustingly superb, and they only get more impressive as the film continues.



If you're a fan of zombie films, then chances are that you've already seen the original. In that case, horror aficionados are sure to have an absolute blast with this one. It holds a tone consistent with that of the first, but it cranks everything up a notch. The action is bigger, the body count is larger, and the bloodshed is heavier. Not only is this a horror film with action elements, but it also happens to have some decent bits of satirical humor sprinkled throughout it. While not all of the jokes are a hit, there are some genuine laughs to be had. This, and everything else, would certainly be enhanced with an active crowd. Modern zombie films simply don't get much better than this. Dead Snow 2: Red vs. Dead delivers on the bloody goods. Recommended.




Sponsored Links
Sponsored Links