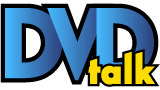 List Price: Unknown [Buy now and save at Fandango]
---




The true story has become a way for the Hollywood studios to sell a motion picture with a plot one might have heard in the news at some point in time. It also has the possibility to create a greater emotional impact, as we're left to imagine what it must have been like for the people who endured the feature's primary issue. Kill the Messenger has a political side, as it questions whether our government truly has the public's best interest at heart. Meanwhile, it also displays a man's controversial journey, as he fights to uncover a huge story that many would fear to release. This is a biographical drama, as well as a gritty thriller, that utilizes its talented cast in order to captivate audiences in this intense picture.



Reporter Gary Webb (Jeremy Renner) writes for a local newspaper, but none of his pieces prove to satisfy his hunger for a bigger story. A new contact places him on a trail with the promise of a truth that could shake the nation at its foundation. In the event of this digging, Gary becomes targeted by the CIA, as he's forced to defend his name, his family, and his livelihood. Based on the true story, Gary Webb fights against the odds to inform the American public of a plan that proves to have more sinister motives than one would imagine.



Before all of this insanity ensues, we're introduced to Gary Webb, and the pieces that make up his life. He's an ordinary man who is ultimately thrown into an extraordinary situation. Outside of his reporting work, Gary starts to develop some problems within his family structure. His constant interactions with questionable individuals, such as drug dealers, worry his wife (Rosemarie DeWitt). However, during the day, he's often investigating a new story for his editor, Anna (Mary Elizabeth Winstead). The contrast between life before and after the article is clear. This distinction becomes rather critical to the character, as he realizes what he has sacrificed for this story. Even after giving up so much, most people refuse to believe what he has uncovered. This largely becomes a film about being able to cope with the obstacles that life throws in our way, and doing what one believes is right. This is a motion picture about morality, as Gary must choose between telling such a critical story and losing his ordinary life forever, or leaving such an important piece of information from the American public.



Since Kill the Messenger follows a writer, this is a film that should explore the mechanics of journalism. Screenwriter Peter Landesman's screenplay doesn't quite manage to capture the processes of the job, making for a superficial look within a career field that should be expressed with a greater sense of knowledge. While he goes around the world in order to gain evidence, we never get the opportunity to get inside of his head. It constantly feels as if we're being held at a distance, making for a non-personal biographical drama thriller that doesn't truly let us into the mind of this man. However, screenwriter Landesman and director Michael Cuesta have successfully made this a character worth following, as we learn to genuinely care for him, regardless of the distance held between Gary and the audience. The further we get into the running time, the more our opinions change of the characters. Gary's perspective of those around him drastically change over the course of the picture. This ultimately makes us question the motives of the supporting characters.



While the majority of the picture appears to simply be a biographical drama, the thriller elements truly kick into high gear from the end of the second act through the remainder of the picture. As Gary continues to be harassed by the CIA, his plans begin to fall apart. This is an effective element of the film, as the tension most certainly resonates within the audience. If you aren't already aware of Gary Webb's story, then you're in for a thrill ride that takes plenty of intriguing turns. We continue to learn more about his past, and the real reasons behind his marital problems. These issues ultimately come to a head, as they make for a rather captivating finale. Gary is taking on a massive feat, as he stands in a one-man army against the CIA, who will stop at nothing to get their way regarding this sensitive information. However, they are underestimating a man with a great passion for reporting.



The motion picture's strongest asset can most certainly be found in the acting department. Jeremy Renner is absolutely phenomenal in the role of Gary Webb. Even though the picture holds the character at a distance, it's incredibly easy to become immersed in the picture due to this captivating performance. He showcases a brilliant range throughout the running time as this reporter. It truly becomes difficult to see any bad come to this man, who becomes quite likable. Mary Elizabeth Winstead is fantastic in her supporting role as Gary's editor, Anna. She's incredibly believable in this well-crafted depiction of an editor, who faces moral difficulties of her own. Surprisingly, Lucas Hedges manages to captivate as Gary's son, Ian Webb. He shares an incredibly emotional scene with Renner that ultimately proves to be the film's most genuine moment.



Director Michael Cuesta and screenwriter Peter Landesman make a few missteps, which prove to push us further away from Gary Webb. If it weren't for Renner's superb performance, this character could have come across as a rather one-dimension role. Even with the film's issues, it still manages to be a captivating motion picture with multiple themes that truly give audiences something to think about after the credits are done rolling. This is a gritty thriller that fits rather well within the context of a biographical drama. It explores the story of a man who was willing to give up everything for the greater good. The moral ambiguity is portrayed extremely well, as Gary does everything in his power to do what he believes is right. If that isn't a strong message, then I don't know what is. Kill the Messenger comes with an impactful message that holds a great deal of relevance to modern times. Recommended.




Sponsored Links
Sponsored Links