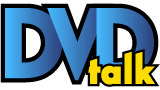 List Price: Unknown [Buy now and save at Fandango]
---




The war film has gone through a lot over the years. As more filmmakers continue to experiment with different stories, often involving our history, we're asked to view it from a different perspective. However, a large number of these pictures happen to take place during World War II. While some of these features prove to be pieces of cinematic brilliance, others come across as an absurdly superficial representation of war. Now, it's writer/director David Ayer's turn to strive for excellence in this ever-expanding genre. The filmmaker behind pictures such as End of Watch has definitely crafted something memorable with his incredible ability to have us sitting at the edge of our seats. However, it leaves us with something to be desired on the emotional side of things.



It's April 1945, and the Allies are making their final push through Germany. Don 'Wardaddy' Collier (Brad Pitt) is an army sergeant with a five-man crew that he promised to keep alive at all costs. Commanding a tank, he's forced to recruit inexperienced Norman Ellison (Logan Lerman) on a deadly mission behind enemy lines. They prove to be out-numbered, out-gunned, and out-armored, as they must face overwhelming odds in their strike at the heart of Nazi Germany.



Given all of the promotional materials, and our expectations, we would expect Wardaddy to be our protagonist. While he's in a large amount of the running time, this story is largely from the perspective of Norman. The young man was sent to the battlefield without any experience, leaving him terrified of the dangers that lurks all around them. We never get the chance to learn very much about him, nor do we really get to know any of his fellow soldiers. Boyd 'Bible' Swan (Shia LaBeouf), Trini 'Gordo' Garcia (Michael Peña), and Grady 'Coon-Ass' Travis (Jon Bernthal) each have personality traits that set them apart, although they feel more like personas than they do people. While this will certainly prove to be an issue for some, it makes sense within the confines of Norman's story. They don't necessarily have the downtime to sit around and chat inside of the tank about much else, other than survival. Even though we're never very close to any of these people, we do somehow find ourselves caring about their fate.



The perspective isn't the only surprise that Ayer has for us. Unlike the majority of the war flicks that hit theaters, we're treated to some tank-on-tank action. Usually, the enemy is the only one to get one of these massive weapons. This allows for a new style of battle that is rarely witnessed in cinema. These are surely some of the most intense sequences to be found throughout the running time. However, the group occasionally leaves the tank in between missions in order to recoup. This introduces us to what is surely meant to be one of the most uncomfortable dinner sequences in quite some time. While it's certainly unnerving, it loses itself somewhere along the way, transforming what could have been a heart-wrenching scene into a contrived plot beat. It's simply utilized in order to hit us over the head once again with the message on how war tears us apart.



Once we reach the final act, we're introduced to one of the most intense finales that has hit the silver screen this year. However, it manages to do this within the scope of an extremely small space, delivering an effectively claustrophobic space for us to be trapped in along with our protagonists. While predictable, it still manages to give us a true sense of anxiety that many war films strive for, yet aren't quite able to accomplish. We don't have much of a bond with any if the characters, but this is especially where the feature proves that these are roles worth caring about. It's about the men who put their lives on the line for their country, and the film certainly touches on that appropriately. Nevertheless, its theme of fate is prevalent, as the story never hints at the perspective that any of what happens could be coincidental. Once the credits start rolling, we're left with something memorable and effective.



The cast involved has certainly provided the picture with quite a bit of attention. Brad Pitt is excellent in the role of Wardaddy. He makes for a sergeant that we can root for, yet fear at the same time. We never quite know what he's thinking, and he could explode at any moment. Pitt does a wonderful job at communicating such traits. Logan Lerman is fantastic as Norman.While the naive persona is something that we've already seen a few times from Lerman, this is a character that ultimately transforms into something much more complex, which this actor captures brilliantly. He has been thrown into a tank with absolutely no training, and must adapt to his environment, or die afraid. Shia LaBeouf is getting a lot of talk due to his "method acting," but he's successful in bringing Bible to the picture. His emotions come off as entirely genuine and, best of all, it never feels like we're watching LaBeouf. Michael Peña and Jon Bernthal are decent enough as Gordo and Coon-Ass, although they don't get much of the screen time. However, they do have a few shining moments of brilliance.



Writer/director David Ayer's screenplay might have made some missteps, but the visuals prove to be quite powerful.The picture has a grayed-out look that gives the color palette a sense of dread. The colors will occasionally pop, although they are very rare, as it represents Norman's horrified perception of the war.The brutality itself is exactly what audiences will be looking for; no PG-13 action here. Each Nazi being shot up and every tank blown-up has an impactful effect in both the visuals and the audio departments, as we become a part of the battlefield. Ayer isn't afraid to show the incredibly violent nature of the war, nor does he hold back from the sense of claustrophobia that proves to be quite effective. This is a war feature with a powerful technical presentation.


There's a lot of good to speak of when discussing Fury. It manages to be one of the more intense war films to come about recently, especially with its tank-on-tank action. This is something that we never get to see in cinema, and Ayer delivers the intensity that audiences will be searching for. However, he has also been determined to provide an incredibly bleak look of the war, as the naive Norman fights alongside his fellow soldiers. Nonetheless, each individual within the tank feels more like a persona, rather than an actual character, although it could be argued that we're learning as much about these soldiers as Norman is. Your mileage may vary on this subject. Fury is intense, but it doesn't reach the emotional levels that it strives for. Recommended.




Sponsored Links
Sponsored Links