Bob Newhart Show: The Final Season, The
List Price: $24.97 [Buy now and save at Amazon]
---
I think we've reached a point, where therapy is no longer necessary. Shout! Factory and 20th Century-Fox have released The Bob Newhart Show: The Final Season, a 3-disc, 22-episode collection of the beloved CBS sitcom's 1977-1978 kiss-off season. Starring Bob Newhart, Suzanne Pleshette, Marcia Wallace, Peter Bonerz, and Bill Daily, The Bob Newhart Show had by this last season played out its hand in terms of ratings--at least according to Nielsen--with everyone in front of and behind the cameras going into it knowing it would be the last hurrah. And while it's still not quite up to the level of the show's first three seasons, this sixth Bob Newhart Show go-around surpasses the middling fifth (which I reviewed here), with some new writers injecting some much-needed (and increasingly surreal) laughs. No extras for these okay fullscreen color transfers.
Do you really need a synopsis of this truly iconic show? My editor says yes, so let's be brief. Wry, deadpan Chicago psychologist Dr. Robert "Charlie Everybody" Hartley (Bob Newhart) basically occupies three spaces in his daily life, and that's it. There's his rather plush, spacious North Beach/Edgewater apartment, where he feeds set-up lines to his smart, sexy wife, Emily (Suzanne Pleshette)--a school teacher whom we never see leave the condo--and where Bob executes perfect 4-beat pauses before batting back some of his neighbor Howard Borden's (Bill Daily) more daffy, surreal observations. Then there's the reception area on an upper floor of the Rimbau Medical Arts Center, on North Michigan Avenue, where Bob often chats with his smart-assed receptionist, Carol Kester (Marcia Wallace), and his frequently annoying friend, orthodontist Dr. Jerry Robinson, D.D.S. (Peter Bonerz). And finally, next to reception, is Bob's cramped, imitation wood-paneled office, where he listens to a variety of humorous cranks, such as certainly psychotic insult machine Elliot Carlin (Jack Riley), or dizzy, elderly Mrs. Lillian Bakerman (Florida Friebus), or spineless, henpecked jellyfish Mr. Peterson (John Fiedler), or perpetually terrified loser Ed Herd (Oliver Clark).
In my review of The Bob Newhart Show's fifth season, I bitched and moaned about changes to the show that annoyed me when I was a kid, when The Bob Newhart Show was part of that now-legendary CBS Saturday prime time lineup in the early-to-mid 1970s. Elements like the reversed opening montage (Bob used to come home to Emily...now he leaves her), the new, funkier theme arrangement, and most critically, a general air of tiredness beginning to creep into the format, all conspired to keep me at arms' length from the show that 1976-1977 season, with me tuning in only occasionally until I caught up during summer reruns. Well...this sixth season keeps the change-ups coming, with viewers treated to a new apartment for the Hartleys (to zero effect), the loss of Newhart for several episodes, save for some quick cameos (apparently necessitated by Newhart's wife having a baby), and, tangentially related, the complete collapse of the once powerhouse CBS Saturday line-up, with The Bob Newhart Show anchor Mary Tyler Moore now gone, and ABC cleaning up with washed-up stars over on Love Boat and Fantasy Island. Interestingly though, once I started digging into this sixth and final season set, quite a few of the episodes immediately came back to me (unlike the fifth), suggesting that maybe I tuned in more often during this 1977-1978 season than I realized today (maybe the public acknowledgment that it was the final one for the series got me interested again). And then again, maybe it was just that this go-around was consistently funnier than the previous one, with a new crop of writers jacking up the proceedings on a steady, reliable basis. So, why don't we explore how we feel about these episodes, and go from there?
Writers Glen and Les Charles contribute the most scripts this season, including the series wrap-up and this premiere outing, Bob's Change of Life: Bob's much-talked about book is finally finished...while his orderly world begins to drastically change. I've written countless times before about how TV audiences, particularly during this period of TV history, much preferred stability and reliability over change in a show's format or cast (that cliche about viewers welcoming a "family" into their own homes week after week is a cliche for a reason). So, changing Bob's and Emily's apartment at this stage of the game yields...nothing in terms of garnering new, sustained laughs (Bob's, "Our old apartment was so...us," is exactly right). At first I wasn't even sure if it was in the same building or not (because of Howard "going home" references), until it was made clear--sort of--that it has to be the same building, since Howard lives there, too (unless he moved, too). Ultimately who cares--it was a dumb move that added nothing to the show (tell me that production design doesn't make it look like a prison, with all those bars outside?), and only further unsettled loyal viewers, just like it did on The Mary Tyler Moore Show. Ziggy Steinberg's Ex-Con Job--no credit montage this time out, just title cards--is just an excuse for square, Midwestern straitlaced Bob to look exceedingly uncomfortable working with a bunch of cons who will soon be released from prison--which is a good enough reason for an episode for me (Newhart, pausing perfectly with a blank look, offers, "I'll be darned, you are right," when two of the jiving black cons state Hartley doesn't even speak their language). Emily battles a toaster at home (dumb), while Bob hilariously deadpans con Taurean Blacque's new funk opus: "Hey little mamma, I'm comin' home to you. Gonna boogie for a ride on your soul train." Classic.
A Jackie Story, from Lloyd Garver, sets up Jerry with real catch Hope Alexander-Willis...but what's the point of maturing the arrested adolescent Jerry character into a grown-up man when she disappears after this solo effort? All is forgiven, though, whenever Bob interacts with ventriloquist patient Sam Kwasman and his dummy ("Do I stutter, Doc?" the dummy sneers when he asks Bob to step out of his own office so he can talk alone), or when Bob, getting snotty, executes one of his best bits: the "medium rare steak" (is that the real Vegas-hardened pro Bob Newhart? Sounds like it....). Look fast for gorgeous 70s model Jordan Michals in a cameo. Charles & Charles' Who Was That Masked Man? is one of the season's best offerings--and a real missed opportunity for a TBNS spin-off--when milquetoast Mr. Peterson starts listening to Mr. Carlin's nasty advice and moves out on wife Doris--and in with Mr. Carlin. A consistent string of priceless one-liners follow--Peterson's, "The last thing that went well for me was WWII;" Bob's, "You mean Starsky and Hutch aren't getting along?"--before Bob, dressed as Zorro, is on a ledge with Peterson (a dubious Carlin, in an adjacent window, lets the barbs fly, including "You better hurry, your stallion is double-parked," and to Peterson, "Jump while you have the chance," when Doris says she wants to "make up"). Watch Bob, hands heroically on hips, execute a perfect Zorro head-shake for the crowd--a series' best moment. Jack Riley continues to nail his Mr. Carlin character in Andrew Smith's Carlin's New Suit, a funny set-up--Mr. Carlin is falsely accused in a paternity suit, but he changes his mind when he finds he likes being a dad--that's missing the one scene we want more than anything: Carlin romancing accuser Loni Anderson. Carlin's assault on Bob's questionable psychologist skills continues when Bob offers, "The truth never hurt anybody," with Carlin responding, "Oh, yeah? You're short, you talk in cliches, and your beeper doesn't beep," to which a momentarily wounded Bob replies, "All right...it hurts a little." Kathy Donnell's and Madelyn Dimaggio Wagner's A Day In the Life has a lot of build-up--Bob, goaded on by an unseen "Peeper" to meet him in New Orleans, rushes to satisfy all his patients in one hurried day--but not enough pay-off in this joke-lean outing (much more should have been done with the too-polite Swerdlow family, who Mr. Carlin states could have easily won the "Pillsbury Bore-Off").
David Lloyd's My Son the Comedian--Howard's god-awful son Howie (Moosie Drier) is back, desiring to be a stand-up comedian--is rescued by some very funny scenes at the Mickey Melnick School of Comedy, a fourth-rate talent agency run by the hilarious Bobby Ramsen, where we get an extended Don Rickles take-off by none other than old dear Elizabeth Kerr, who calls Bob a "dummy" and a "yo-yo" during her act (she even finishes with one of genius Rickles' calculated, deliberately smarmy ameliorations about what a great country this is, where we can insult each other to utter humiliation and still stay friends). Ralph Bellamy shows up for Lloyd Garver's ho-hum You're Fired, Mr. Chips, where he plays Bob's old, retired teacher, now hired as Bob's ineffectual assistant (Bob needs an assistant? How does that work?). The marvelous Richard Libertini is the whole show in Earl Pomerantz' Shallow Throat, where he plays a weird (what else), uncommunicative patient who finally spills...telling Bob he's an embezzler. Too bad this is just a one-off for the talented Libertini; he would have made a great regular patient (I absolutely love Newhart losing his cool and screaming, "What the hell do you want!" to the bug-eyed, silent Libertini). Laura Levine's A Girl In Her Twenties, the first broadcast episode with Newhart just making a brief cameo appearance, would seem like a perfect opportunity for the criminally underutilized Pleshette to shine in her own episode. Unfortunately...this sweet-but-familiar outing plays like all the Bob-less episodes this season: wanting (Bill Daily does his best, though, to keep up the laughs, reaching new heights of surrealistic humor for his Howard Borden character, as the season wears on). Lloyd Garver's Grand Delusion lets everyone else besides Daily play it nice and broad with this double fantasy episode, where Bob and Emily imagine life without each other. Emily's fantasy of having Bob as a lover gets solid yoks (Newhart's barely impassioned, "Shut up and let's live!" as he gropes Pleshette is a classic), while Newhart is impossibly funny playing it cool and suave as he has drinks with impossibly sexy, confident Morgan Fairchild (like a glacially erotic, perfectly-carved ivory marionette).
Phil Davis' 'Twas the Pie Before Christmas takes the oldest and most reliable slapstick gag in the world--the cream pie to the face--and lets everyone get in on the act when Mr. Carlin, resentful over Bob's rate hike, hires a company to pie Bob's face. Why they didn't get the elegant, sexy Pleshette is beyond me (she probably forbade it), but it's a consistently funny episode, and right in line with the usual awkward Christmases celebrated by the Hartleys. Earl Pomerantz' Freudian Ship scores simply by letting Newhart play Bob drunk ("When did we hit that iceberg, Vern?"), but it's lopsided because John Crawford, while technically proficient as an insensitive loudmouth...isn't particularly funny as an insensitive loudmouth (when Newhart slurs, "Hartleysmyname, psychologysmygame," you wish he had had someone more amusing to play off of here). Laura Levine's Grizzly Emily is a Bob-less entry, this time with Emily butting heads with Bob's chauvinist father, Barnard Hughes (could never stand that grouchy, charmless ham...). It's hard to screw up the "stuck in a cabin in the woods with a bear outside" storyline that so many sitcoms have recycled, so the laughs are pretty steady whenever Jerry dismisses the entire woodsy appeal (his dismissal of the dangerous grizzly--"The big furry thing by the wood pile? Cute."--gets the biggest laugh) or when Howard continual cracks up Hughes ("You're better than Bob Hope!", to which Howard blankly responds, "At what?"). Emily Purdum Marshall's Son of an Ex-Con Job is just another excuse for Bob to look so dorky-he's-cool when he meets up with his ex-con patients. When Bob stops by their jointly-owned barbershop, he states he's "too cool for school," when they ask how he's doing, which prompts Emily to ask where he learned to talk that way. Giving her a fast one-beat pause, completely unprepossessing Bob Newhart flatly states, "Be cool, woman--we're in the street now," a series' highlight that put me right on the floor (the actors playing the cons just aren't compelling enough to get laughs from the middling dialogue).
Group on a Hot Tin Roof, from Andrew Smith, is a mildly amusing episode that has Howard Hesseman returning as struggling writer Craig Plager, who writes a play based on all the people in the group...including Bob. Highlights include Bob doing Fredric March's Dr. Hyde, Mr. Carlin's latest building endeavor ("I'm subdividing a playground,") and Suzanne Pleshette's obvious pleasure at getting an eyeful of Redford clone Frank Ashmore, who incongruously portrays Bob (when Emily takes a cast photo, asking for the "tall, gorgeous guy to move to the back, you're blocking everybody," Bob meekly intones, "Oh, sure," and gets behind everyone). Emily Carlin, Emily Carlin is the best non-Bob, from Laura Levine, where Mr. Carlin guilts Emily into attending his high school reunion as his wife. Of course he's obnoxious and hits on her, but by the end of the evening, Riley's Mr. Carlin has become quite vulnerable and even...likeable (how great would it have been--and forward-thinking for the networks back then--to have the acerbic, entirely negative Carlin character headline his own sitcom?). Newhart's cameo in a motel room, engrossed in a soap opera, is pretty good. Easy For You To Say, from Andrew Smith, wouldn't get okayed by any network today, since it gets laughs at the expense of stutterers, although its message is nicely put forth: don't be ashamed of who you are (watch Newhart barely contain himself when patient Jerry Fogel and Peter Bonerz start stuttering together). Bob has this priceless exchange with Mr. Peterson, when he shows Bob a picture of wife Doris at the zoo: "Doris had her hair frosted." "No, that's a yak." (2-beat pause) "Doris looks nice, too," while Howard, when shown a Rorschach test, wonders "what kind of tramp would pose for this?" Laura Levine's It Didn't Happen One Night is a very silly, slight non-Bob, when Emily is hit on by old college flame David Hedison (he's completely humorless here, for some reason). A few laughs, all from Daily (when Emily asks what the snooping Daily is doing dancing with Hedison, he plainly offers, "The bossa nova!"), before people start dressing up in disguises. Dire.
Not much better is Carol Ankles for Indie-Prod, where Carol quits Bob again, this time to work for Mr. Carlin (not nearly enough time with those two). You do get the classic Bob advice, "You shouldn't take life so seriously," to his patient Mr. Stevens...who's wearing full clown makeup. The non-Bob Crisis in Education is a real drag when Emily gets involved in a parent strike over bad reading scores at her school (yipee). Old pro Edward Andrews has a moment or two as her cowardly principal boss, while Dolores Albin, as elderly Miss Nightingale, gets the episode's s biggest laugh when she tells the unruly parents to put one finger up for questions, and two for "wee wee." And finally, Charles & Charles and Lloyd Garver's series finale, Happy Trails To You, finds Bob and Emily leaving for Oregon, where Bob will teach at a small college. I know this episode gets a lot of kudos from fans of the series, and it certainly delivers some big laughs from the regulars (Mr. Carlin, in full drag, is priceless as he simply asks a barely-contained Newhart, "Can you leave this with a clear conscience?"). However, as much as I love the hysterical, bombastic Bobby Ramsen as the Hartley's disparaging, cleaning deposit-stealing building manager, summing up all the "damage" the Hartleys have done to their immaculate apartment ("How many animals do you people have?" "How do you expect me to feel when my best unit looks like a gypsy camp?"), he shouldn't be the most memorable element of a wrap-up that's supposed to summarize the entire series (he's so good, he lopsides the episode). Happy Trails To You is a moderately funny, very respectable late-series entry...but it doesn't feel like a culmination of anything--not sentimental enough to rival The Mary Tyler Moore Show finale it finally apes (the awkward Oklahoma sing-a-long at the end is saved only by Howard crying, "I don't even know the words--I never saw South Pacific!"), nor hilarious enough to put a coda on the increasingly surreal strain that ran through this last season. Prior to watching this (it had to be at least 30 years since the last time I saw it), the only thing I could remember about this series finale of The Bob Newhart Show was the end credits, where the producers showed the cast, out of character, taking their last bow before a studio audience. Breaking that fourth wall stayed with me for some reason, but watching it closely now, it doesn't seem to reveal anything particularly meaningful about the series, anymore than the episode itself (maybe Bonerz walking off first, while Newhart stays to give the last wave). Too bad.

The Video:
The fullscreen, 1.37:1 color transfers for The Bob Newhart Show: The Final Season looks a tad better overall than the whole of season five, with slightly stronger color, reasonably sharp image detail, and the expected level of imperfections like dirt and scratches.
The Audio:
The Dolby Digital English mono audio track is acceptable for this kind of release: low hiss, and reasonable recording levels. Closed-captions are available.
The Extras:
No extras--not even an audio intro to an episode from Bob himself.
Final Thoughts:
I'm afraid we've gone as far as we can with this program of therapy. The energy level (and laughs quotient) are up from the middling season five, but that still means it was probably best that Bob Newhart ended The Bob Newhart Show when he did. Simply put: only more repetition remained, to increasingly diminishing results. Still...there are a hell of a lot of laughs left in this last go-around, and that's why I'm highly recommending The Bob Newhart Show: The Final Season.
---
Paul Mavis is an internationally published movie and television historian, a member of the Online Film Critics Society, and the author of The Espionage Filmography.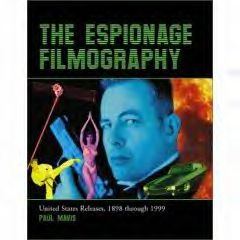 ---
C O N T E N T

---
V I D E O

---
A U D I O

---
E X T R A S

---
R E P L A Y

---
A D V I C E
Highly Recommended
---
E - M A I L
this review to a friend
Sponsored Links
Sponsored Links